Sponsors & Media
Platinum Sponsor

TLC Modular is a specialized modular building and prefabricated products manufacturer delivering to markets in Australia, New Zealand and more recently Singapore.
TLC has 20 year track record in SE Asia within the Construction, Building and Structural steel fabrication industry. TLC's Modular products and construction services are now well known in the industry and regional markets. As important as meeting the highest international construction codes, the service, quality and expertise, TLC offer is critical for project success within the modular high-value, high-precision construction technology.
Website: https://www.tlcmodular.com/
Advertiser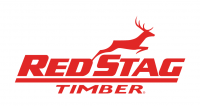 Red Stag Timber is a uniquely 21st Century Sawmill based in Rotorua New Zealand. The company boasts the highest capacity of structural timber in the southern hemisphere from a single production site. The focus of Red Stag has been and remains on quality structural products to cater for New Zealand's ever increasing housing demand.
At the fore front of technology and innovation, Red Stag has invested heavily in state-of-the-art electronic, laser and mechanical processes to provide the market with consistently high quality timber products that meet and exceed customer expectations.
The processing plant is a single site offering primary sawmilling production together with all downstream processes such as kiln drying, planning, mechanical stress grading, and preservation to suit a wide variety of end use applications. New products are being introduced progressively with a new landscaping range being the most recent.
The site employs about 300 people and is situated in an attractive environment amidst forests, lakes, rivers and is adjacent to a thriving community of about 50,000 population, in which the company takes an active and supportive role.
Website: https://www.redstagtimber.co.nz/
How to Sponsor
Capitalize on 3rd New Zealand Modular Construction & Pre-Fabrication Forum
Do you have solutions to help enhance store experience? Looking for the ideal platform to raise your profile and to increase your ROI?
Leverage on our limited sponsorship packages to strengthen and confirm your market position through consistent and continual branding awareness and take advantage of the plethora of opportunities with high level decision makers.
Your Partnership with us will provide you with:
Unparalleled industry exposure
Leads generation and set-up of meetings with key decision makers
Positioning your company as a thought-leader
Reaffirming your position in the industry
Please contact Audrey at +61 (4) 0165 1938 or email audrey@claridenglobal.org to discuss potential sponsorship opportunities or to custom make your own package.
---
Benefits as Media Partner or Supporting Organization
Enhance your corporate profile and visibility within your industry.
Your company's logo will be emblazoned on our brochures and distributed to retail visionaries across New Zealand and the region.
Affiliation with internationally recognized commercial event organizer.
Clariden Global events are widely known and trusted internationally for giving best value to senior industry executives. We partner with selected media and supporting organizations, capable of delivering the highest caliber of expert knowledge and key industry insights to the target market.
If you meet the criteria mentioned above and would like to explore the opportunity to partner with us for the 3rd New Zealand Modular Construction & Pre-Fabrication Forum, please contact Jane Thomson at +61 (3) 9909 7310 or email jane.thomson@claridenglobal.org.