Sponsors & Media
Silver Sponsor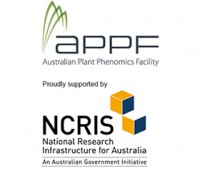 The Australian Plant Phenomics Facility (APPF) is a world-leading infrastructure facility that underpins innovative plant phenomics research to accelerate the development of new and improved crops, healthier food and more sustainable agricultural practice.
The APPF is a national facility, available to all Australian and international plant scientists, offering access to infrastructure that is not available at this scale or breadth in the public sectors anywhere else in the world. Our facilities are based around automated image analysis of the phenotypic characteristics of extensive germplasm collections and large breeding, mapping and mutant populations. We exploit recent advances in robotics, imaging and computing to enable sensitive, high throughput analyses to be made of plant growth and function. New technologies are continually being developed to ensure we remain at the international forefront of plant science.
What we offer
Sophisticated controlled environments for growing plants across a range of climatic conditions
Glasshouse automation technologies to study large populations of plants rapidly and efficiently
Leading-edge digital imaging technologies and sophisticated software to measure plant characteristics and their performance in real time
The capacity to 'scale up' plant performance measurements from the glasshouse to the field
A national focus for scientists to collaborate on key biological and agricultural research problems
A unique and integrated system for the rapid capture of genetic resource information and its shared use for plant science and agriculture, both within Australia and internationally
High level consultation and expertise in plant phenomics including project design, statistics, automated imaging and image analysis
Expertise in data architecture, visualisation and management
Find out more about APPF.
Association Partner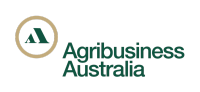 The Agribusiness Association of Australia was established by four university lecturers who saw the need for an agribusiness connection between the universities and industry. Agribusiness Australia's inclusive industry approach enables our industry to be a coherent association, so we can command respect for our objective and evidence based platforms and positions. Our mantra is to advocate, be inclusive and spread knowledge for the sole aim of advancing Agribusiness for the national good.
When Australia has a unified agribusiness sector the community and country gains the financial and cultural value this opportunity offers. The community will be more educated and therefore make logical fact based decisions about their food and fibre. Our industry will have a greater opportunity to be proud of what we all do and have control of its own destiny. Through collaboration our members will have gained a non-political advocacy voice for their cause creating new business opportunities and greater knowledge both within and outside of the sector.
Visit https://www.agribusiness.asn.au for more information about Agribusiness Australia.
How to Sponsor
Capitalize on the ANZ Smart Farms and Agtech Forum: Future of Farming with Precision Agriculture, Big Data and Robotics!
Do you have solutions to assist and contribute to the overall improvement of smart farming? Looking for the ideal platform to raise your profile and to increase your ROI?
Leverage on our limited sponsorship packages to strengthen and confirm your market position through consistent and continual branding awareness and take advantage of the plethora of opportunities with high level decision makers.
Your Partnership with us will provide you with:
Unparalleled industry exposure
Leads generation and set-up of meetings with key decision makers
Positioning your company as a thought-leader
Reaffirming your position in the industry
Please contact Audrey Bright at +61 4 3228 7146 or email audrey@claridenglobal.org to discuss potential sponsorship opportunities or to customize your own package.
Benefit as Media Partner or Supporting Organization at the ANZ Smart Farms and Agtech Forum: Future of Farming with Precision Agriculture, Big Data and Robotics

Enhance your corporate profile and visibility within your industry – Your Company's logo will be emblazoned on our brochures and distributed to decision makers across Australasia
Affiliation with an internationally recognized commercial event organizer
Clariden Global events are widely known and trusted internationally for giving the best value to senior industry executives. We partner with selected media and supporting organizations, capable of delivering the highest caliber of expert knowledge and key industry insights to the target market.
If you meet the criteria mentioned above and would like to explore the opportunity to partner with us for the ANZ Smart Farms and Agtech Forum: Future of Farming with Precision Agriculture, Big Data and Robotics, please contact Janis Jensen at +61 (3) 9909 7310 or email janis.jensen@claridenglobal.org.