About the Forum
2018 will be a big learning year for businesses in ANZ & the Asia Pacific region, as they work out how to adopt this technology into their strategies and budgets. AR is now on the cusp of Australian reality. We are now on the precipice of mass adoption of AR in Australia, including key industries such as the retailing, property & auto marketing, food & beverages, sports, agriculture & livestock, insurance & banking and the tourism sectors. Within the Australian market, we expect to see more and more start-ups like Plattar (that raised $1.1 million capital from News Corp last year) continue to dominate. Acquisitions will take place from larger creative agencies looking to bolster their offerings within the AR/VR space. Australian based companies will work with offshore developers to keep development costs down.
Brands have begun incorporating AR/VR as well, introducing the technology into their marketing and CX strategies. Quality and overall user experience will vary greatly; successful companies will use a smart, customer first strategy to lead the way.
Following our successful inaugural conference last year, the 2nd Immersive Augmented and Virtual Reality Customer Experience, Marketing and Product Development Forum will feature more advanced use cases in AR in improving market reach, strengthening brand equity, as well as address ways to transform the future of customer experience in this new digital world. Mark 24 – 25 October 2018 and 12 – 13 November 2018 in your calendar and book your seat now to join the impressive gathering of CX, AR, VR, MR and AI professionals!
Discover how you can use AR/VR to usher in the future of CX, hear solutions to key business challenges and exchange ideas with experts from around the world. Also, learn how international, world-class brand pioneers, technology evangelists and marketing experts are adapting and transforming their strategies, and evolving their operating structure to embrace the reality for brands and embarking on a new world of possibilities using AR/VR.
5 Great Reasons Why This Is a Uniquely Different Must-attend Forum of the Year
Join the 2nd leg of our World Series on AR/VR Forums, learn from global AR visionaries, explore new unchartered opportunities
At one singular platform, matchless opportunities to meet with

World-Class AR digital designers

, together with their many clients
Experience, touch and feel the wonder of AR, intersect with AI, at the AR Expo accompanying this Forum
Practical real-situation AR use cases to be liberally shared, geared to the specific marketing and branding needs of the many different industries
Watch from the front row, as new frontier AR Technologies are being rolled out, augmented with the arrival of 5G
2018 Forum Key Themes
FORUM AHEAD-OF-THE-CURVE HIGHLIGHTS:
Facebook Keynote Address: How Facebook is Re-Defining Customer Experiences and Marketing Breakthroughs With Innovations in Augmented Reality Messengers and Cameras
Why Retail Giants Including eBay are Betting Big on Augmented Reality (AR)?
How Augmented Reality Will Reinvent Product Design

How the Global Authority on Merino Wool used VR for its Customer Engagement and Experience
Scaling AR for Massive Adoption
AR/VR Museums, Galleries, Libraries, Archives and the Attractions Industry: How AR/VR Will Improve Visitor Experience
Virtual Reality as a Game Changer in Top Sports such as Cricket & Football
Panel: What Does It Take to Create the Perfect AR/VR Experience?
Transforming Product Experiences into Product Relationships with the Power of Augmented & Mixed Reality
Roadmap and Roadblocks of Immersive Technologies
AR/VR and MR Product Development Site Tour
What's New at This 2018 Forum?
EXCLUSIVE AR/VR/MR PRODUCT DEVELOPMENT SITE TOUR OR DESIGNING YOUR OWN AR/VR EXPERIENCE WORKSHOP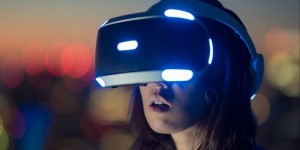 Unique to this year's forum is the exclusive AR/VR/MR Product Development Site Tour, a dynamic site tour where you will see how top studios in Australia are developing compelling content with AR/VR and showcase some of the most progressive and exciting AR/VR products  that have been created for major industries including customer experience, novel storytelling, marketing experiences, immersive retail shopping, broadcasting, e-sports, travel, properties and more.
You will discover the key factors you need to consider when creating perfect AR experiences such as volumetric interfaces, object placement, scene understanding and some of the roadblocks and challenges in adopting AR/VR technology.
Or Alternatively:
Experience a hands-on workshop on "Designing Your Own AR/VR Experience" by top AR/VR Digital Designer.