Global Speakers

Nick Sutherland
Deputy CFO
Broadspectrum
Vihang Shah
Head - Centre of Excellence
Electrolux APAC

Rajat Grover
Senior Business Analyst/Process Configurer - Robotics Process Automation (RPA)
Topics:
Building a Governance Framework for RPA in Accounting and Finance
Interactive Roundtable: Automating Finance and Accounting Through RPA
Panel: Enabling Interoperability Between Legacy Financial And Accounting systems and New Technologies to Create a Truly Digital Financial and Accounting Enterprise

Amit Doshi
CFO
Sony Australia & New Zealand

Rohan Liyanage
CFO
Signify (formerly Philips Lighting)

Victoria Whitby
Global Head of Finance, Group IT
Lendlease

Jocelyn Webb
CFO
Fitness Australia

Niluka Perera
Group Financial Controller
Scope
Topics:
Roundtable: Gaining Competitive Advantage Through Automation of Finance and Accounting Processes – Planning, budgeting, and forecasting

Panel Insights: RPA as a Driver for Strategic Transformation of Finance
Panel: Achieving Stakeholder Buy-In for Digital Transformation in Finance and Accounting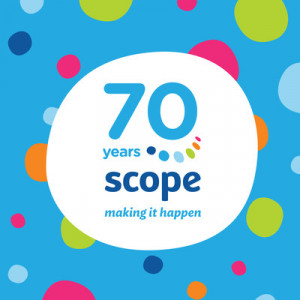 Masiur Rahman
APAC Finance Transformation Lead
DHL

Saj Molaee
Head of Financial Planning & Analysis
AstraZeneca

Dene Green
General Manager Strategy and Partnerships
New Zealand Post

Cher Mitchell-Vialle
Head of Corporate Finance and Finance Transformation
Veolia ANZ

Amelia Evans
CFO
Queensland Airports Limited

Alex Kathestides
Financial Controller
Caltex Australia

Marios Pasas
CFO
Boral Australia

Morag Leith
Head of Corporate Finance
Holcim Australia and New Zealand

Mike Khan, CPA
Executive Director, Business Transformation Team
Topic:
The Imperative of Digital Transformation for the Finance and Accounting Sector
Mike has over thirty years of senior management experience in the Australian Public Service which began in 1985. He has worked for Australian Bureau of Statistics, Australia Post, former Bureau of Industry Economics (now Productivity Commission) and currently works as an Executive Director, Business Transformation Team, Client Engagement Group, Australian Taxation Office.
Mike is an accomplished leader in organisational transformation through development and implementation of innovative client service, organisational review and development, business transformation, planning and reporting, staff capability development, knowledge development, change management, performance improvement, compliance, revenue and risk management strategies.
Mike has postgraduate qualifications in economics and accounting from University of NSW and University of Canberra and is a CPA. He is currently completing a Digital Transformation Management Course with a UK based organisation.
Technology is developing exponentially creating new opportunities to reach and connect customers, and generating opportunities for considerable cost savings and efficiencies. Digital technologies today are swiftly disrupting the existing business models of firms. Businesses must innovate as least at the same pace, if not faster, in order to survive the digital acceleration. Digital transformation remains a major issue for private and public sector organisations globally. With this in mind, Mike continues to ensure that learnings and best practice from private and public sector transformation journeys are identified to assist businesses to redefine value add, become more customer centric and make it easier to transform their organisation.
He is an avid reader and writer on LinkedIn.