Forum Highlights
Why Join Us At This Forum
Discover The Optimal Learning Force

That Maximizes Your Employees Learning Experience And Capabilities Development

Quantify Employees Competencies

With Blended Learning Programs

Integrate Learning Analytics To Personalize Learning Programs

For Optimal Employee Learning Outcome

Building Corporate Learning Culture

With Continuous And Self-Directed Learning

Envision And Digitally Transform Your Learning

And Development With AI And Data Mining
Learn Top Tips From Award Winning Learning Programs To Benchmark Your Learning And Development Framework

Actionable And Impactful Corporate Learning Solutions

Which Add Value And Strategically Align To Your Organization Goals
Winning High Employee Engagement With Individualized And Personalized Learning Experience For Better Productivity
Learn From Industry Key Players That Have Implement Augmented & Virtual Reality Training Classroom To Stay Ahead With Emerging HR Innovation
Driving Learning Transformation To Reinforce Employee Knowledge Retention With Effective And Fun Gamification Learning Process
Hot Topics To Be Discussed
Day 1: Wednesday, 4 December 2019 (Learning Innovations Site Tours)
Site Tour A: Delivering Future Learning Through AR/VR
Site Tour B: Designing Personalized Training With Learning Analytics
Day 2: Thursday, 5 December 2019 (Main Forum)
Practical Insights On Experiential And Blended Learning To Maximize Employee L&D Experience
Success Case Studies From Standard Chartered, Adobe, Facebook, DBS On Applying Effective Enterprise Learning Innovations
Lessons From Adobe: How Adobe Develop Future Leaders With Scalable Global Online Leadership Program
How Standard Chartered Uses Learning Analytics To Improve Knowledge Retention And Drive Learning Transformation
Panel: What Fortune 500 Companies Are Doing To Measure Success Of Online And Blended Learning
Why Adaptive Learning Will Maximize Knowledge Retention And Accelerates Individual Learning Progress
Day 3: Friday, 6 December 2019 (Main Forum)
Leveraging Immersive Augmented And Virtual Reality To Transform Training Delivery
Promoting Play-To-Win L&D Model With Gamification And Simulation For More Engaging Employee Experience
Real Case Studies From Merck, Marriott, Allianz, Nestle And Many More In Deploying The Future Innovation In Boosting Its L&D Platform
Case Study: Why Micro-Learning Drives Better Learning Experience And Knowledge Retention
Enhancing Corporate Learning With AI And Data Mining
Learning Innovations Site Tours
Site Tour A: Delivering Future Learning Through AR/VR
In this site tour, you will have the chance to experience site visits to some of the most dynamic, innovation workplace environments that adopt AR/VR technology to transform a whole new immersive learning experience for their employees and create experiential learning to improve knowledge retention.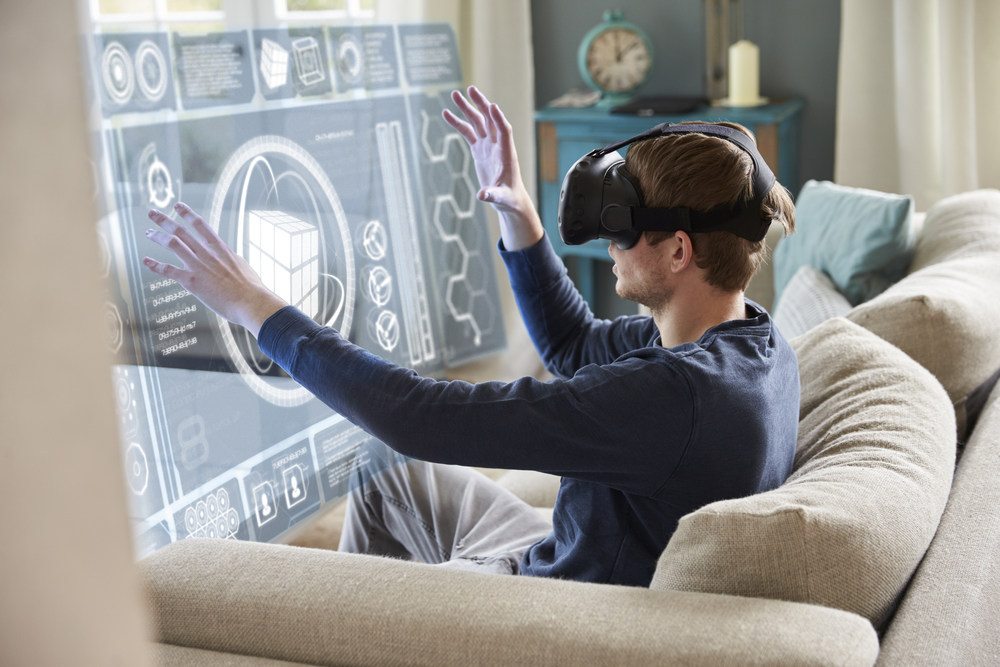 Site Tour B: Designing Personalized Training With Learning Analytics 
In this site tour, you will experience how successful learning & development teams from enterprises have transformed their learning ecosystem by implementing big data analytics to meaningful learning analysis. You will also learn how the learning & development team interprets the learning data to design personalized training to fulfill each employee's training needs and upskill their capabilities and competencies.