Global Speakers

Anooshe Mushtaq
Chair & Founder
Raqib Taskforce
Anooshe is a first generation Australian of Pakistani origin. She spent her early years in Pakistan and in Libya on posting with her family. Since her arrival in Western Sydney, Anooshe has experienced first-hand the changing cultural landscape of Australia. Based on her own experience, Anooshe offers an insight into how multicultural Australia has changed over the last 30 years and a perspective on the religious and cultural drivers of Muslim radicalisation in Australia.
Anooshe is an accomplished public speaker and writer. She is a regular speaker at national security conferences on the topic of counter terrorism, building social cohesion, social media extremism, Islamic State's recruitment strategies, countering violent extremism and Muslim youth radicalisation.
Anooshe is Chair and founder of The Raqīb Taskforce. The Raqīb Taskforce is a Muslim-led, diverse organisation that builds social inclusion through engagement across the Australian community in a manner designed to dispel extremist messages that exist within the public domain.
Anooshe's research is based on Australian Muslim culture, integration of Muslim youth with mainstream Australian society, violent extremist ideology and Australian Government policies to combat violent extremism. She publishes regularly in The Australian, Sydney Morning Herald, The Age, Huffington Post, ABC News, Australian Security Magazine and Security Solution Magazine.
Anooshe is currently studying Masters of Terrorism and Security at Charles Sturt University. She is an Associate Member of the Australian Institute of Professional Intelligence Officers (AIPIO) and a Research Associate at the Australian Security Research Centre (ASRC).
Anooshe is also an advisor to Australian Government, Police, Google, YouTube and a consultant to charities and social welfare organisations working with vulnerable members of the Australian Muslim community.

Chris Phillips
Managing Director
International Protect and Prepare Security Office
Mr. Chris Phillips GCGI, Fellow of the Security Institute and Fellow of the Chartered International Institute of Security and Crisis Management. Senior Police Commander at sports Stadia and former Head of the National Counter Terrorism Security Office responsible for the UK Crowded Places Strategy based within the Centre for the Protection of the Critical National Infrastructure. He has a vast experience of risk and crisis management, with an enviable reputation for delivery at both an operational and strategic level. Highly skilled in managing change, devising and developing appropriate solutions to organizational problems. Accomplished communicator with extremely strong public speaking skills. A highly effective leader with a proven track record of leading organizational change, managing stakeholders and developing best practice. Strong interpersonal skills and the ability to direct policymakers as well as motivational skills to achieve team success. He has developed best practice across a range of business sectors. Unparalleled knowledge of the Crowded Places strategy, protection of hazardous sites, Dangerous Substances and the Critical National Infrastructure. Has well-developed contacts within Government, Police and all sections of the Security Industry He has built strong reputation overseas and has unique Global contacts. Widely respected nationally and internationally within law enforcement and Government and business. He frequently appears on National and International media commentating on Terrorism and Serious Crime issues.

Chris Cubbage
Director & Executive Editor
My Security Media Pty Ltd
Chris Cubbage is a widely published security professional, including co-author of Corporate Security in the Asia Pacific Region, CRC Press and online documentary, 11yrs After 9/11. As an industry commentator Chris is Executive Editor of the Asia Pacific Security Magazine, Australian Security Magazine and other technology channels. He is a contracted security advisor to government agencies, a former homicide detective and a federal commission investigator.

Professor Clive Williams MG
Professor
Centre for Military and Security Law, The Australian National University
Professor Clive Williams MG has a career background as an officer in Australian Military Intelligence and as a senior manager in Australian Defence Intelligence. His last Defence appointment was Director of Security Intelligence, which included responsibility for running high-level security investigations.
Clive Williams resigned from Defence in 2002 and has since run national security-related Masters course units at the Australian National University (ANU) and at several other Australian universities, as well as specialist courses for government agencies. He has also run Masters-level terrorism and counterterrorism courses in Indonesia, Japan, the Maldives, Taiwan, and the United States. Field activities have included two deployments with the International Security Assistance Force (ISAF) in Afghanistan.
Clive Williams is a regular presenter to international forums on national security-related issues. He is currently a Professor at the ANU's Centre for Military and Security Law and an Adjunct Professor at the Australian Defence Force Academy. He is a longstanding member of several international professional associations, including the International Association of Bomb Technicians and Investigators (IABTI) and the International Association of Chiefs of Police (IACP).

Craig Sheridan
Managing Director
Sheridan Consulting Group
Craig has been appointed to a number of notable positions since retiring from the NSW Police Force, among which includes:
Lead Security and Risk Consultant (Vivid Festival Sydney 2016 & 2017)
Lead Security and Risk Consultant for Property NSW
Lead Security and Risk Consultant to the Department of Premier and Cabinet
New Years' Eve 2016 Crowd Management
Lead Security Advisor Virgin Supercars
DNSW Emergency Management Advisor Supercars Sydney 500
Emergency Management Planner for the new Parramatta Square Precinct
In 2015 Craig was awarded the prestigious Australian Police Medal in the Queen's birthday honors for distinguished service by a member of an Australian Police Force.

Des Bahr
Chairman/President
National Safety Agency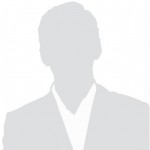 Dr. Isaac Kfir
Director, National Security Program & Head
Counter-Terrorism Policy Centre
Jacinta Carroll
Head of Counter-Terrorism Policy Centre
Australia Strategic Policy Institute (ASPI)
Jacinta Carroll is the inaugural Head of ASPI's Counter Terrorism Policy Centre, a position she has held since August 2015. Jacinta joined ASPI from the Australian Government where she had held a variety of Senior Executive appointments, and worked in the Department of Defence and the Attorney-General's Department. Her career experience includes working on national security, counter-terrorism, strategic policy, border security, military operations, campaign planning and scenario development, information management, and international policy with a particular focus on the Middle East and Afghanistan; she has served in Iraq.

Professor Karl Roberts
Professor of Policing and Criminal Justice
Western Sydney University

Luke Schibeci
Manager - Security, Risk and Emergency Management
Sydney Cricket and Sports Ground Trust
Luke is currently the Security, Risk and Emergency Management Manager for the Sydney Cricket and Sports Ground Trust (The Trust) where he manages two of Sydney's most iconic sporting venues which are the Sydney Cricket Ground and Allianz Stadium that is located in Moore Park. Prior to this role, Luke has more than twelve years of experience working in the tourism, hospitality, venues and events industry where he focuses on safety, security operations, emergency management, sustainability and compliance. In addition Luke's experience includes responsibility for risk management frameworks with complex stakeholder relationships including extensive use of contractors and subcontractors in high profile public venues and venues.

Nick Kaldas
Director of Internal Oversight Services
United Nations (UNRWA) [Jordan]