About The Conference
COVID-19 Information for our attendees & partners
Understanding your need to create a sustainable Customer Advocacy program to better serve the next generation customers, Clariden Global cordially invites you to the Customer Advocacy And Complaints Resolution Conference: Championing Customer Priorities At The Heart Of Your Organization, this coming May 2021.
Join the global gathering of Customer Advocacy experts and thought leaders in the region to better understand, incorporate and devise strategic customer-centric strategies. This event is carefully researched and curated with the most desired and unparalleled insights on Customer Advocacy featuring the latest regulatory updates, challenging issues, and insightful keynote sessions that will help you drive a more successful and effective customer advocacy initiative.

Mark 19 – 21 May 2021 in your calendar and book your seat now! Join us in harnessing the promising potential of the Customer Advocacy And Complaints Resolution Conference by tapping into the expertise of Customer Advocacy professionals with leading case studies and proven solutions.
We look forward to welcoming you!
Key Themes
Advocating For The Vulnerable – How

Suncorp's Customer Advocacy Practices Gives Vulnerable Customers A Voice

How IAG Uses Data Analytics To Identify Systemic Issues Vulnerable Customers Are Facing
How TMBL Uses Voice Of Customer To

Drive Continuous Improvement

In Its Customer Advocacy Program
Using Service Design To Improve Complaints Resolution And Handling
How Data Helps ANZ Pinpoint Systemic Vulnerable Customer Issues, Uncover New Customer Insights And Protect Vulnerable Customers In Today's Digital Age
Turning Disappointing Experiences Into A Great One: How SumoSalad Uses Social Listening To Respond To Vulnerable Customer Complaints
How Yarra Valley Water Strengthened Its Commitment To Customer Advocacy With Fairer Treatment
How SA Water Created A Transparent And Open Customer Advocacy Channel To Ensure Complaints Are Heard And Resolved
How Hunter Water Uses Customer Advocacy To Improve Its Brand
How Customer Advocacy Helped Teachers Mutual Bank To Win The 'World's Most Ethical Companies' Award With Highest Net Promoter Score
Latest Regulatory Updates On Company Violations And Customer Disputes Handling
Putting Vulnerable Customers First: How Customer Advocates In Aruma Are Identifying And Protecting Vulnerable Customers
How nbn Uses Predictive Analytics To Track Customers Complaints & Identify Systemic Issues
Using Speech Analytics In Call Centers To Identify Vulnerable Customers And Resolve Complaints Handling More Effectively
Creating A Transparent And Open Customer Advocacy Channel To Ensure Complaints Are Heard And Resolved
10 Compelling Reasons To Attend This Conference
Be inspired by proven success stories of how customer advocacy leaders have overcome stumbling blocks in the complaints resolution experience and boosted business with leading customer programs
Gain valuable insights and best practices around establishing a customer advocacy program that works for your organization, field and unique customer base
Interactive, outcome-focused roundtable discussions that help answer pressing questions and assist delegates in kick starting their customer advocacy development
Get the latest updates from the regulatory side of customer handling and compliance
An exclusive platform for industry experts to

address

key issues in customer advocacy and complaints resolution, and the impact this has on business
A valuable opportunity to engage and forge partnerships with thought leaders, business leaders, policymakers and more
Learn more about the critical role service design plays in formulating a winning customer advocacy program
See how data and analytics can help you bring better support to your most vulnerable customers
Get a glimpse into how organizations can restructure customer support to avoid common obstacles and foster impactful collaboration with business lines
Find out how the call center can be tapped as a hub of critical insights that help drive a more effective customer advocacy initiative
Exclusive Post-Conference Workshops
Workshop A: Using Data Analytics To Identify Systemic Issues Vulnerable Customers Are Facing
In the wake of the damaging Hayne royal commission, the need to ensure the protection of vulnerable customers and restore trust has never been greater for customer-facing businesses. From policies to products to support services, every customer interaction generates data that conceals powerful insights into the issues and difficulties faced by certain segments of a customer base, such as the elderly, the bereaved and the uneducated. Learning to mine these insights and effectively address such customers' needs and wants is a job for analytics. Join us at this session to see how data analytics can be applied – and is already being applied – in various industries to identify and support vulnerable customers.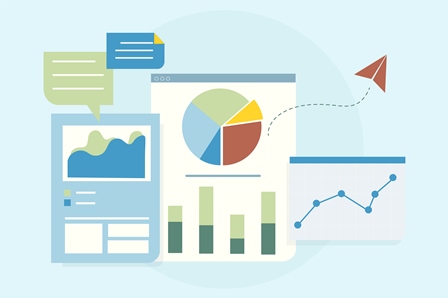 Workshop B: Service Design In Complaints Resolution And Handling
In today's digitally disrupted business landscape, companies face digital-native and software-driven competitors whose services customers are increasingly exposed to. Reliable, real-time, high-quality service at customers' fingertips is increasingly growing from differentiator to common requirement, and yet complaints management remains an area where the gap between customer expectations and reality looms large. Various technologies and strategies are already in play to help close this gap, both in reducing the incidence of complaints and increasing the speed of resolution. In this exclusive session, you will get a glimpse of some of these and how they enable your organization to redesign complaints management for maximum agility.