Global Speakers

ANDREW MULLIGAN
Head of DevOps and Application Management
UOB

ION MUNDREAC
Technology Lead Digital Banking
Standard Chartered Bank
Ion is DevOps Lead in Standard Chartered Bank, Head of Development in EDM. He has 20+ years IT experience with 10+ years experience in Banking. He previously worked in Japan as a Project Manager for Daiwa Securities and Merrill Lynch and eventually moved to Merrill Lynch Singapore to lead Asia Pac Wealth Management support team. Prior joining SCB, he was with Commerzbank and held various team lead roles for eFX Connectivity global team, eFX and FX Option Global support team and Murex Cash/Murex Currency Asia Pacific team. He is a practitioner of agile and lean development, Scrum, XP and Kanban, with experience in DevOps Continuous Delivery and Continuous Integration.

G JOHN OKORO
Head of Agile Practice & Adjunct Professor - Lecturer (Enterprise Agile)
Orbium & National University of Singapore
John is the founder / creator of Auspicious Agile, based in Singapore. John is the Head of Agile Practice for Orbium, a Swiss Business & Technology Consultancy. John has also founded Agile services practices for Rally Software in Asia and for Point B, a mid-sized US management consultancy. John is a contributor to InfoQ on Agile & DevOps, and an author of the ebook " A Guide to Distributed Agile Framework".
John has two decades of leadership and process improvement knowledge in technology related projects, and over ten years of experience with Agile methods and coaching. John has led corporate Agile training, executive education, & Agile certification sessions publicly and privately in the US & Asia.
John is a frequent speaker at Agile and industry conferences. He has also taught several university courses in the business and technology space (including Enterprise Agile Scaling at National University of Singapore, and for the Singapore Skills Future government initiative). John has proven success in numerous roles as an Agile leader. He has worked in the telecommunications, entertainment, real estate, information services, financial services and professional services industries with numerous Fortune 500 & Global 1000 companies including Disney, JP Morgan, Allianz, Toyota, and Accenture. John has experience with start-up and entrepreneurial ventures and working with government clients.

SHAUN NORRIS
Global Head- Cloud Infrastructure Services
Standard Chartered Bank

PHILIPPE TOUATI
Former Head of Institutional Bank, Singapore, Thailand and Malaysia
Bank
Philippe currently focused on building and financing AI ventures enabling digital transformation. Previously, he financed corporate, financial institutions and commercial clients as head of Institutional banking at ANZ or at co-head of Wholesale Bank at Standard chartered. Before banking, he was in telecoms and tech where he designed VLSI chip, launched Wharf T&T Telco in HK or TT&C operations for F2 satellite….he has Masters of Science from Ecole Polytechnique, Telecom ParisTech & Columbia University. Focused on building great team to grow top line (5 fold growth to $1 Billion as co-head of Wholesale Bank), transforming or restructuring businesses winning with clients ( #1-Greenwich survey at ANZ) and with people (Top100 UK best place to work at CapitalOne).

RITESH MEHROTRA
Assistant Vice President
Credit Suisse AG
Ritesh Mehrotra serves as Assistant Vice President with Credit Suisse AG in Equity Derivatives Trade Capture space. He is a Certified Scrum Master and Developer with over 12 yrs of experience in Application development and delivery management. Most recently, he has been helping and mentoring development teams/business in their endeavor for Agile adoptions. Primarily a developer, he is actively involved in developing Web based low touch/automated solutions to serve Equity Derivatives Front Office business. His core competencies include: Agile and DevOps transformation, Cross platform Application development, with most recent working knowledge on web development using ReactJS, NodeJS, etc.

ASHWIN CHANDRASEKARAN
Head of Software Engineering & DevOps
DFS
Ashwin is an IT professional with over 15 years of experience in Software Engineering and Product Development. He is passionate about using technology for the advantage of business and organization as a whole. Currently, he is a Senior Manager with DFS Group in Singapore, leading the Software Engineering, DevOps and Open Platform initiatives. His most recent interests are in the areas of Machine Learning, Serverless Architectures, Microservices and Containers. He is also a blogger at https://breatheagile.net.

MIRCO HERING
APAC DevOps & Agile Practice Lead & Managing Director
Accenture Australia
Mirco is a Managing Director who leads Accenture's Agile & DevOps practice in the APAC region with a focus on Agile & DevOps transformations.
For over 12 years he has worked on accelerating software delivery through innovative approaches (what is now called DevOps) and 10 years ago started experimenting with Agile methods. He supports major public and private sector companies in Australia and overseas in their search for efficient IT delivery.
Mirco also blogs about IT delivery at http://notafactoryanymore.com and speaks globally at conferences about Agile, DevOps and organisational psychology. He is the author of "DevOps for the Modern Enterprise", a book helping companies adopt Agile & DevOps and push through the transformation barriers caused by legacy technology and legacy thinking.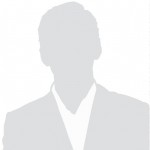 PASCAL VAN DER GRACHT
Director P&IT Region APAC, Processes & Systems
Volvo East Asia

SATHIYASEELAN MURUGAIAYH
DevOps Manager
Deutsche Bank

HATEM BEN AICHA
Front Office Technology Manager
ANZ
Hatem is a result driven Technology manager, with proven Front Office experience from both business and technology perspective. Hatem acquired a broad knowledge of derivative products and a deep understanding of software development life cycle through the roles he has taken on. He demonstrated strong ability to facilitate end to end delivery of large and complex trading platforms between Development, QA and project teams and provided leadership throughout build and test to implementation.
He has lived and worked in several countries around the world which has given him the opportunity to experience the diversity of different ways of working, cultures and people.
Coming from a software development background, Hatem developed a strong interest in the latest technology trends, DevOps methodologies and cloud computing. He is always eager to adopt tech innovations and leverage on automation to solve business challenges and provide high value to the organisation.

DAVID BOLTON
Head of Engineering – Customer Technology
Woolworths Group
David leads digital tech teams to get outstanding technology and business results now, and sustaining performance in the future. He particularly enjoys evolving existing org structures and practices for a digital tech landscape. David began programming at a young age, and moved straight from frequenting BBSs to trawling the web. He has a Bachelor of Science and an MBA. Professionally he has worked with everything from corporates such as News Corp, Telstra, Westfield, Woolworths, ING Direct, along with a handful of unknown small companies and startups.

KAPIL SHARMA
Senior Vice President of Technology
Lazada Group

PERVEZ KAZMI
Chief Software Engineering & Design Practice, Institute of Systems Science
National University of Singapore
Pervez Kazmi is Chief of the Software Architecture & Agile Programme within the Software Engineering & Design Practice at ISS.  Within this practice, an experienced team delivers practical applied IT education programmes in software architecture, software design, mobile and web application development and testing, software technologies such as databases and enterprise Java, cloud computing and agile DevOps processes.
Pervez is an experienced Enterprise Architect, IT Strategist and IT Leader specialising in large-scale Digital Transformation to harness business value with the optimum use of IT capabilities.
Pervez has held senior positions as an individual contributor, team leader and functional head in Singapore, Seattle, Melbourne and London with leading organisations in the public and private sector.  He has a successful track record of delivering business-aligned IT solutions by combining strong technology knowledge and experience with business domain expertise in multiple sectors, including Banking and Finance, Telco, Shipping, Media, Supply Chain and Logistics, and Government.  His areas of specialisation include Enterprise Architecture, Solution Architecture, Software Design, Cloud Computing, Enterprise Data Management, Enterprise Application Integration and SDLC Processes.

RAVINDRA PRASAD
Head of Technology and Operations
DBS Bank

SURESH BABU
DevOps Manager & Big Data Specialist
Knowesis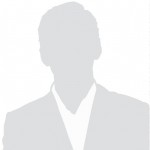 KURT BERGMANS
Head of Global IT Service Operations
BP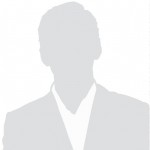 KRISHNAJI PANSE
Chief Technology Officer, Service Delivery
Cisco

LIM SHIEN MIN JIM
Global Senior Director – Group Chief Transformation Office
Huawei Technologies

TIEN NGUYEN
Chief Technology Officer
Wego

STEVE NG
Vice President, Digital Operations and Platforms
Mediacorp

EDDY TAN
Solutions Architect
KEMP Technologies
Eddy Tan, CCIE#4307 has been in the networking industry for more than 20 years. He is 2xCCIE specializing in routing and switching as well as Service Providers. His areas of specialization include advanced IP services, next-generation Internet architectures, MPLS applications, application delivery performance, next-generation data center technologies, SDN and cloud security.
Eddy is currently the Solutions Architect at KEMP Technologies, Asia where he provides application delivery performance solutions for KEMP's enterprise and cloud service provider customers. He has authored/co-authored five books to date: "Private Cloud Computing: Consolidation, Virtualization, and Service-Oriented Infrastructure", "MPLS for Metropolitan Area Networks", "Building VPNs with IPSec and MPLS", "Building Scalable Cisco Networks"; and "Configuring Cisco Routers for Bridging, DLSw+, and Desktop Protocols".
Eddy holds a MSc degree in Communications Software Management from the University of Essex, UK, and an MBA from the University of Adelaide, Australia.