About The Summit
The 2nd Digital Campus And Blended Learning Transformation Asia Pacific Summit is the event platform that will provide educators and learning professionals with essential strategic and technical knowledge to facilitate their digital transformation.
Understand the requirements for learning spaces to meet the needs of students, learn to address challenges in professional training for higher education & VET staff, explore evidence-based design with blended pedagogies, and utilize new technologies such as AR/VR, Robotics, Apps and Gamification to create a truly student-centric learning experience.
The summit will focus on case studies from innovative educational institutions and industries, allowing you to learn from best practices and benchmark your institution's progress against industry exemplars.
7 Benefits Of This Summit
Assess The Impact Disruptive Innovation And The Rise Of AI Have On The Classroom And The Workplace, And Plan For Concrete, Strategic Action On Future Learning Pathways & Work Integrated Learning
Design Appropriate Learning Space To Optimize New Blended Pedagogies To Meet New Industry Needs
Learn From The Successes In Immersive Analytics, Flipped Classrooms And Blended Learning Acceleration In Innovative Universities, Polytechnics, Schools
Recognize Diversity And Choice, Empowering Students To Meet Their Own Learning Needs
Adopt Practical Approaches To Online Micro-Learning, Producing Employable Graduates And Promoting Life-Long Learning
Design Great AR/VR/MR Learning Environments That Improve Student Learning
Re-Design Physical And Digital Learning Spaces And Classrooms To Improve Students' Performance Outcome, Health And Engagement
The Summit At A Glance
DAY 1: WEDNESDAY, 4 SEPTEMBER 2019
How AI And Analytics Can Improve Students' Learning Pathways
Global Exemplars In Adaptive and Blended Learning
Adopting Extremely Successful "Flipped Classroom" Strategies
Designing Innovative Online Programmes For Effective Adult Learning
The First VR Escape Room In Asia For Slow Math Learners
Champagne Networking Session
DAY 2: THURSDAY, 5 SEPTEMBER 2019
Transforming Student Learning With Immersive Virtual And Augmented Reality
Designing The Classroom Of The Future
Designing For An Individualized Learning Experience
Re-Imaging Technical & Vocational Education In The New Economy
Measuring Success Of Blended Learning Programs
DAY 3: FRIDAY, 6 SEPTEMBER 2019
Site Tour To Steelcase Education To Understand The Latest Innovations In Equipping The Classroom Of The Futures
Site Tour At A Campus To View AR/VR/MR In Education
Visit to Intel Facility in Singapore, to understand how high technology is deployed in the workplace (to be confirmed)

Site Visit To A Driverless Car Transportation Lab In A Top University
Post-Summit Site Tours
IMMERSIVE AR/VR & CLASSROOM OF THE FUTURE SITE TOURS | FRIDAY, 6 SEPTEMBER 2019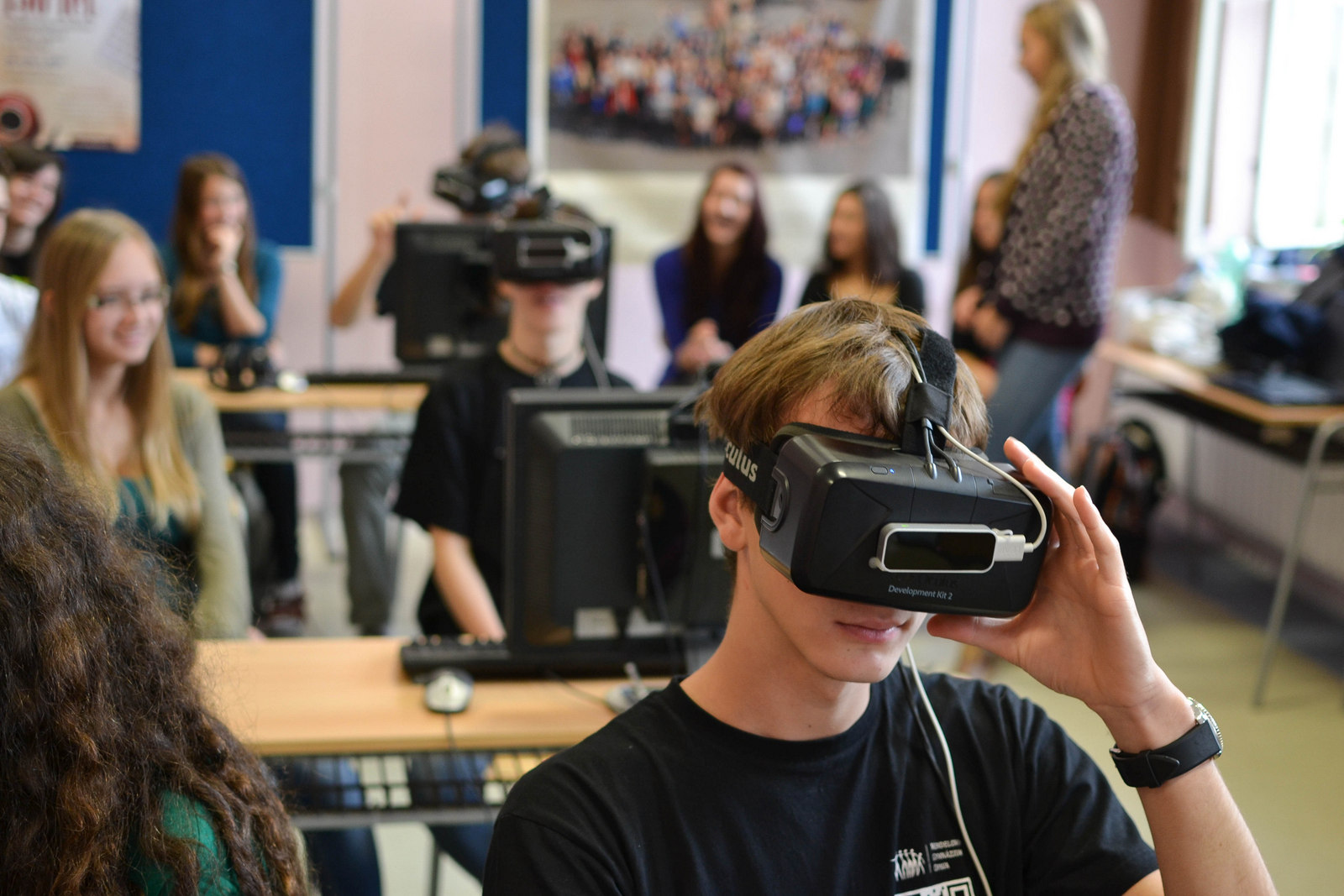 Digital immersion technologies such as virtual reality are revolutionizing student learning. Learning with VR has been established to improve reaction time by 20% and student retention by 75%. This site tour will show you how leading institutions are incorporating AR/VR into their learning labs to embrace hands-on experiential learning, improve knowledge retention and higher student engagement.
Site Tour To Steelcase Education To Understand The Latest Innovations In Equipping The Classroom Of The Futures
Visit to Spectra Secondary School for an Immersive AR/VR Learning Experience, including learning about game mechanics, puzzles and how these are integrated into the school curriculum
Visit to Intel Facility in Singapore, to understand how high technology is deployed in the workplace (to be confirmed)
Visit to a Transportation Innovation Driverless Car Lab at the Nanyang Technological University