About the Conference
The Improving Mental Health and Well-Being in Schools Conference will create the strategic platform to address the burning issues related to mental health and well-being among students and educators.
At least one in four of Australia's 1.4 million university students aged between 15 and 24 years experience mental ill-health in any given year. A lack of sleep, poor diet, drug and alcohol use, financial stress, work/study balance, living away from family and performance pressures are among the risk factors which result in, or exacerbate, mental ill-health and psychological distress among students.
Themed "Creating a Safer Environment for Students to Succeed", this conference will bring experienced industry experts to showcase successful case studies, helping to formulate effective strategies to design and implement efficient well-being programmes for students and educators.
Meet experts, policymakers, councilors, educators at one singular platform and take away key valuables to improve and enhance the mental health and well-being of students and educators.  This conference is an excellent networking opportunity not to be missed!
Mark 3 – 5 December 2018 in your calendar and book your seat now! We look forward to welcoming you this December!
7 Powerful Reasons to Attend This Critical Conference
Gain exposure to effective case studies used by schools to improve student mental health well-being strategies

Discover new technologies

that will deter cyber bullying and social media harm
Learn to identify early warning signs of hidden student depression, mental illness and suicidal thoughts
Discover proven strategies to deal with substance abuse
Network with key policy makers, councillors, educators, and experts at one singular platform
Formulate strategies to prevent teachers' and principals burnout
Explore ways to address discrimination and physical bullying
The Conference At A Glance
DAY 1 Pre-Conference: 3 December 2018
Pre-conference Workshops:
Managing Students Who Self-Harm Themselves: What to Look For, What to Do and When to Act
Coping with Teachers' Stress and Burnout in Principals: Effective Evidence Based Coping Strategies
DAY 2 Main Conference: 4 December 2018
Helping Students to Deal with Trauma from Cyber Bullying, Harassment and Internet Trolling
Effective Mobile Applications & Technologies That Schools Can Implement to Deter Cyber Bullying, Harassment and Internet Trolling
Understand Your Legal Responsibilities When Working with a Student Experiencing Suicidal Thoughts and Know the Questions You Need to Ask
Substance Abuse and Mental Health in Schools: How Teachers Can Intervene with Proven Strategies
DAY 3 Main Conference: 5 December 2018
Keeping Teachers From Burning Out and Improving Well-Being of Principals in Schools
Developing an Evidence-Based Integrated Well-being Programs: Case Study of Melbourne Girls Grammar School's Community Hub
Integrating Student Voice into Well-being Program Design
Building School Connectedness and Emotional intelligence in the Classroom
Exclusive Pre-Conference Workshops
3 December 2018
Workshop A: 9:00am – 12:30noon
Managing Students Who Self-Harm Themselves: What to Look For, What to Do and When to Act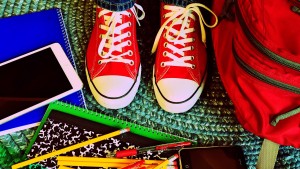 Self injury has become an alarming issue for young people worldwide. One in four young Australians currently has a mental health condition and 20% of these young people have self-injured themselves at some point in time. This trend increases for students who have mental health, anxiety or depression illness. This conference workshop will show you what are the signs and motivations of self-injury, when and how schools should act to develop a safety net and how teachers and principals should act when managing such students. Led by Garry King, who is a Fellow at Australian Institute for Suicide Research and Prevention, Garry was also appointed an Adjunct Lecturer of youth welfare at the Central Queensland University and is the recipient of a Churchill Fellowship to the USA.
Workshop B: 1:30pm – 5:00pm
Coping with Teachers' Stress and Burnout in Principals: Effective Evidence Based Coping Strategies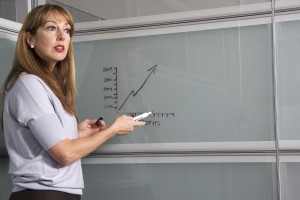 The emotional workload of teachers is too often ignored. Research shows nearly one in three Australian teachers are so unhappy in their profession they consider leaving within their first five years of employment. That means 16,000 teachers currently in Australia's classrooms are finding the challenge of managing their professional lives too great. Most teachers rarely have time or encouragement to reflect on how the day's events in a busy classroom have affected their emotions, so prevalent is the expectation that they should minimize or avoid their own feelings at all costs, leading to a high chance of burnout. Led by Adam Przytula, Director of Armed For Life, this program will show teachers and principals effective strategies to deal with acute burnouts and stress and how to avoid damaged mental health and well-being.