Global Speakers

Deborah Nicolson
Director of Programs
The Song Room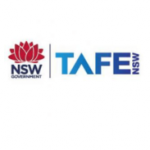 Paul Appel
Teacher / Radio Presenter
TAFE NSW / Port Stephens FM Radio

Brad Seaman
CEO
IKON Institute of Australia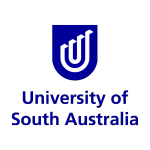 Ken Rigby
Adjunct Professor
University of South Australia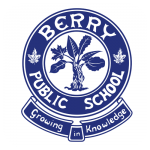 Bob Willetts (invited)
Principal / Founder and Champion of The Flourish Project
Berry Public School

Catherine Misson
Principal
Melbourne Girls Grammar
Catherine Misson is an educator with 30 years experience in shaping and delivering exceptional experiences for children in school settings. She has been committed to girls' education, championing expansive opportunities to influence the way girls can be empowered to enter their work and social lives ready to influence more equitable outcomes for women.
Catherine is currently Principal at Melbourne Girls Grammar (MGGS) where her leadership of vision, staff and programs over eleven years has resulted in a transformational design of schooling, making wellbeing of young people the value proposition. Catherine has led on the development of new workforces for schools, such as Wellbeing Coaches and Academic Coaches, working alongside teachers to implement more personalised and responsive educational programs.  Her reform of physical education provisions for girls is leading the way on engaging girls to develop fitness for life habits, a core underpinning for positive mental health for life.
The Centre for Educational Enterprise (CEE) was established in 2015 as part of Catherine's strategic vision to provide customised professional learning opportunities for teachers and to create a network of enterprising schools dedicated to transforming education to be fit for purpose in a rapidly transforming world. Catherine and her team have shared their insights and accomplishments widely through conferences, workshops and an open invitation for educators to visit MGGS. In 2017 – 2018, over 100 educational organisations from Australia and internationally, have connected with Catherine and her team, to learn about how to develop and implement exceptional school design that enhances the wellbeing of young people.
For the past 18 years, Catherine has supported and developed scholarship programs for Indigenous girls, an area of passion given she grew up in the Manning Valley and Forster areas of NSW, where Indigenous children were compromised in health and education.   In 2010 – 2017, Catherine chaired the inter-sectoral Indigenous Education Focus Group (IEFG), a committee of the Centre for Strategic Education, of which Catherine was Board member.
Catherine's leadership and influence have been recognised through a number of awards. 2017: Catherine was awarded Victorian Fellow of the Australian Council for Educational Leaders (ACEL) for services to education, the John Laing Award for Professional Development for demonstrating outstanding leadership in providing professional learning in schools, and was named by The Educator magazine in the top 40 most influential people in education, and MGGS was recipient of The Educator's Innovative Schools Award. 2018: Catherine is finalist in The Educator's Awards for Principal of the Year, non-government sector, as well as having the Centre for Educational Enterprise (CEE) initiative finalist for Best Professional Learning Program and MGGS's Senior Years Program finalist for Best Wellbeing Program. MGGS is also finalist for the Australian Financial Review's top 100 Innovative Australian Companies.

Janis Coffey
Head of Middle School / Board Member
Southern Cross Grammar School / Australia Positive Education Schools

Simon Faulkner
Managing Director
Rhythm2Recovery
Simon Faulkner, BSocSc, MCoun, is a leading practitioner in the design and delivery of evidence based interventions utilising rhythm to assist with social and emotional learning and recovery from trauma. He is the author of the book 'Rhythm to Recovery' and has contributed to over a dozen published papers and research studies on rhythm within therapeutic and educational settings.
Simon has worked with a broad range of clients including young people 'at risk', young people dealing with drug and alcohol addiction, mental health challenges and developmental disorders, refugees working through trauma and youth in detention.
Simon conceived the multi-award-winning DRUMBEAT intervention and its extension, the computer game DRUMBEAT Quest — both programs are used by youth health and education services in countries across the world.
Simon has extensive experience working cross culturally and has delivered therapeutic interventions and training programs to Aboriginal and Torres Strait Islander communities across Australia as well as 1st Nations communities in both the USA and Canada. Simon has also worked closely with trauma services supporting refugee populations from a wide range of backgrounds.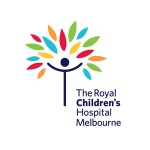 Dr Alasdair Vance
Head- Academic Child Psychiatry Unit
The Royal Children's Hospital Melbourne

Judith Marychurch
Assistant Dean, Teaching & Learning, Melbourne Law School
The University of Melbourne
Judith Marychurch is the Assistant Dean – Teaching & Learning at Melbourne Law School. She is also a co-convenor of the Legal Education Associate Deans (LEAD) Network, which comprises representatives from all Australian Law Schools. The LEAD network aims to enhance collaborative approaches to teaching and learning in Australian legal education through leadership, encouragement and promotion of good practice in learning and teaching in the discipline of law.
Judith is a previous recipient a national Citation for Outstanding Contribution to Student Learning as well as the Vice Chancellor's award for Outstanding Contribution to Teaching and Learning during her tenure at the University of Wollongong, NSW. In 2013 Judith was selected as a member of the Tertiary Education Quality and Standards Agency (TEQSA) Register of Experts in the Discipline of Law; Academic administration; and Curriculum development and design. Judith's interests include legal education, particularly student wellbeing and innovation in assessment; also evidence and corporate law, with a specialisation in the legal issues surrounding forensic accounting.

Dr Julia Choate
Senior Lecturer - Physiology
Monash University

Dr Craig Hassed
Senior Lecturer
Monash University
Associate Professor Craig Hassed works at the Department of General Practice and is coordinator of mindfulness programs at Monash University. His teaching, research and clinical interests include mindfulness-based stress management, mind-body medicine, meditation, health promotion, integrative medicine and medical ethics. Craig is regularly invited to speak and run courses in Australia and overseas in health, professional and educational contexts and has collaborated with a number of national and international universities helping them to integrate similar content. He was the founding president of the Australian Teachers of Meditation Association and is a regular media commentator. He writes regularly for medical journals and has published thirteen books.
Craig also featured in the documentary, The Connection and wrote the companion e-book, "The Mindfulness Manual" and co-authored with Richard Chambers the free online Mindfulness course in collaboration with Monash University and FutureLearn.

Kerry Robinson
Professor
Western Sydney University

Zohrab Balian
Head of Counselling (Psychotherapist/Counsellor/Life Coach)
Australia Institute of Business & Technology (AIBT)

Fiona Devlin
Director
Loyola College
Fiona Devlin is a secondary school teacher of 20 years-experience; passionate about student well-being and building positive working environments and peer relationships for students in the classroom. Fiona completed an Action Research project at her school 2015-2016 which showed a positive link between the classroom environment and student well-being. Fiona is developing this research within her Master of Education degree at Melbourne University.
Fiona is currently the Director of Communications and Events at Loyola College which is a senior executive role and before this was a Head of House for eleven years. Fiona has held other leadership positions, Head of Year and Director of Sport, and has taught in the UK for seven years. Currently, her major teaching areas are Senior Biology and Science.

Dr Lisa Warren
Clinical Director
Code Black
Dennis Torpy
Dennis Torpy
Catholic Education Melbourne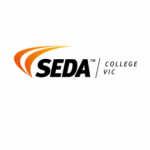 Heath McMillin
Principal
SEDA College Victoria
Devon Barnes
Clinical Director
Lindfield Speech Pathology & Learning Centre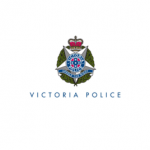 Stephen Fontana (invited)
Assistant Commissioner
Victoria Police

Dan Davies
Assistant Head of Residences, Learning in Residence
Wesley College Melbourne

Professor Phillip T. Slee (PhD)
Professor in Human Development / Director
Flinders University / Centre for Student Wellbeing & Prevention of Violence (SWAPv)