Sponsors & Media
Sponsor

The Department of Health is committed to achieving our vision of better health and wellbeing for all Australians, now and for future generations. Our strategic priorities are to drive better health and aged care outcomes and reduced inequality; deliver an affordable, accessible, efficient, safe, and high quality health and aged care system; and promote better sport outcomes.
Our purpose is to lead and shape Australia's health and aged care system and sporting outcomes through evidence-based policy, well targeted programs and best practice regulation. We will achieve this through six outcomes – health system policy, design and innovation; health access and support services; sport and recreation; individual health benefits; regulation, safety and protection; and ageing and aged care.
Website: www.health.gov.au/palliativecare
Sponsor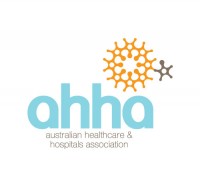 The Australian Healthcare and Hospitals Association (AHHA) is Australia's national peak body for public and not for-profit hospitals and healthcare providers. Our vision is for a healthy Australia supported by the best possible healthcare system.
Our membership includes state health departments, Local Hospital Networks and public hospitals, community health services, Primary Health Networks and primary healthcare providers, aged care providers, universities, individual health professionals and academics. As such, we are uniquely placed to be an independent, national voice for universal high-quality healthcare to benefit the whole community.
Founded as the Australian Hospital Association in 1946, the AHHA has become a perennial fixture in the national health conversation, maintaining its vision for an effective, innovative and sustainable health system where all Australians have equitable access to healthcare of the highest standard when and where they need it.
Sponsor

Proudly Australian owned, HiCareTM Health has been providing specialist waterless bathing and cleaning solutions for use in a wide range of industries since 1998.
HiCareTM Health is committed to the development and production of innovative "high integrity – hygiene & biosecurity" products; providing facilities & individuals with quality products supporting the best health outcomes. Each and every one of our products has been exhaustively and independently tested to ensure their fitness for purpose.
Everything we do is aimed at making a positive difference to the care of the unwell, the distressed, the aged, and those affected by disaster.
Media Partner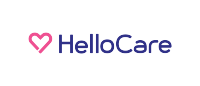 HelloCare is an online magazine that publishes quality news articles on health, wellness, useful tips for caregivers and professionals, dementia, palliative care and more. With over 38,000 followers on social media we have a direct voice to consumers, aged care workers and operators. Be sure to subscribe to our weekly newsletter.
Association Partner

Meaningful Ageing Australia is the peak body for spiritual care and ageing. We are a membership based not for profit organization. Our main activities are high quality practical resources and advocacy with government and key agencies. Our vision is for meaning, purpose and connectedness to be part of every ageing journey.
Media Partner

We consider ourselves the most trusted aged care reviews directory in Australia and we are on a mission to empower older people to take control of their future, giving them choice and the information they need at their fingertips.
CarePage's foundations are built on authenticity, transparency and compassion – with an innate desire to champion honesty within the aged care and retirement village sector.
Association Partner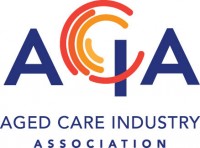 The Aged Care Industry Association (ACIA) is a South Australia-based peak body for organisations involved in provision of care and services to older people. Our membership includes private and not-for-profit, large and small organisations across residential and home care. ACIA's work is to encourage a legislative and regulatory environment that supports high standards and long-term viability for the aged care industry as a whole. ACIA's membership includes both direct care providers and organisations who support and supply direct care providers.
ACIA's services and resources will continue to evolve and expand, to encourage high standards, efficiency and innovation in the management and operation of our members' services.
How to Sponsor
Capitalize on 2nd Annual 
Palliative, Aged & Dementia Care Forum
Delivering Compassionate & Sustainable Care for the Ageing
Do you have solutions to enhance palliative, aged or dementia care to improve the quality of life for senior citizens? Looking for the ideal platform to raise your profile?
Leverage our limited sponsorship packages to strength and confirm your market position through consistent and continual branding awareness and take advantage of the plethora of opportunities to interact with high level decision makers.
Your Partnership with us will provide you with:
Unparalleled industry exposure
Leads generation and set-up of meetings with key decision makers
Positioning your company as a thought-leader
Reaffirming your position in the industry
Please contact Joyce at +65 6716 9996 or email joyce@claridenglobal.org to discuss potential sponsorship opportunities or to custom make your own package.
---
Benefits as Media Partner or Supporting Organization at the 2nd Annual Palliative, Aged & Dementia Care Forum
Delivering Compassionate & Sustainable Care for the Ageing
Enhance your corporate profile and visibility within your industry – Your company's logo will be emblazoned on our brochures and distributed to healthcare professionals across Australia and New Zealand
Affiliation with internationally recognized commercial event organizer
Clariden Global events are widely known and trusted internationally for giving best value to senior industry executives. We partner with selected media and supporting organizations, capable of delivering the highest caliber of expert knowledge and key industry insights to the target market.
If you meet the criteria mentioned above and would like to explore the opportunity to partner with us for the 2nd Annual Palliative, Aged & Dementia Care Forum, please contact Mandy at +61 3 9909 7310 or email mandy.denver@claridenglobal.org.