Sponsors & Media
2021 Association Partner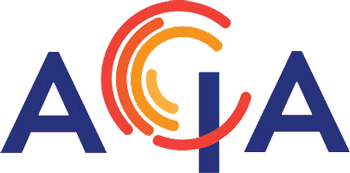 Aged Care Industry Association (ACIA) 
The Aged Care Industry Association (ACIA) represents providers of aged care services. Membership is open to providers of all types of care, including residential aged care, home care packages, home support and retirement living.
ACIA works to advocate for and support policies to ensure a sustainable, high-quality Australian aged care system, so that older Australians can count on receiving the care they need.
Through our education program, ACIA supports providers and staff to stay up to date on best practice and the regulatory environment. Our program is offered nationally through online delivery, ensuring COVID-safe training is available across Australia.
Our advocacy includes representing members both formally and informally, through membership of a range of governmental committees and forums. ACIA engages with Members of Parliament to develop understanding of the importance of aged care.
ACIA partners with a range of organisations to promote products and learning opportunities.
For more information, please visit www.acia.asn.au/news-media/4th-annual-palliative-aged-dementia-care-mental-health-forum/
2021 Media Partner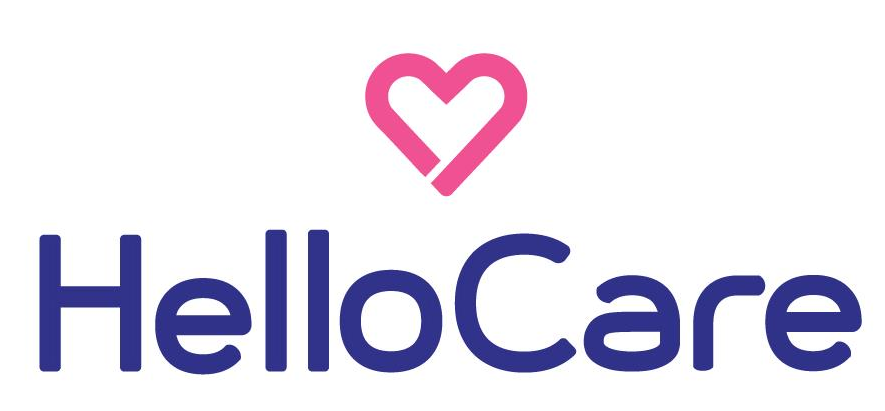 HelloCare
HelloCare is Australia's premier source of aged care content and daily news crafted specifically for the Australian senior audience.
Our loyal readership is comprised of aged care professionals, Australian seniors, and families with loved ones utilising aged care services.
We produce fresh content on a daily basis across all forms of media, covering a wide variety of topics that resonate with our audience, shining a light on elderly issues with expert opinions from those within the actual industry.
Here at HelloCare we believe that self-worth is derived from the value that others place on you and your issues, and we are committed to ensuring that elderly Australians and those within the aged care industry have a reliable and trustworthy hub for online news, education and entertainment.
We believe that the elderly are undervalued, and we are doing everything we can to change that perception.
For more information, please visit www.hellocaremail.com.au
2021 Media Partner

Australian Journal Of Dementia Care
The Australian Journal of Dementia Care is Australia's only dementia-specific journal for people working in aged care, hospitals and the community. Discover new care strategies and the latest dementia news, resources and research. The journal, published by the University of Wollongong, is grounded firmly in practice and provides relevant, high-quality articles with solutions for dementia care settings, written by practitioners, researchers and other experts in the field of dementia care from Australia and around the world. Available via subscription within Australia and overseas.
For more information, please visit www.journalofdementiacare.com
2019 Bronze Sponsor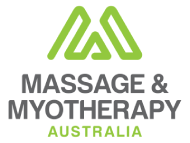 Massage & Myotheraphy
Massage & Myotherapy Australia is a brand of the Australian Association of Massage Therapists Limited (AAMT). Formed in 2003 as the leading not-for-profit associating body for Massage, Remedial Massage and Myotherapy, spanning Australia nationwide with a membership of over 8,600 professionally qualified practitioners.
Our commitment is to uphold, promote and ensure the highest quality of standards in the field of Massage, Remedial Massage and Myotherapy. The Association serves as a valuable resource for both professional Practitioners, Allied Health providers and the general public.
We hold a strong commitment to protecting the public and serving members that has led the association and its membership to high levels of recognition in the industry and health sector.
2019 Exhibitor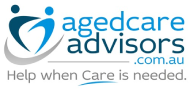 Aged Care Advisors
Our purpose is to provide help when Care is needed, we help people enter permanent aged care with the financial means readily at their disposal and wherever possible without causing financial stress to other family members.  Our experience and modelling tools let us provide illustrations that give families real choices that hopefully suit their emotional and financial needs.
Our Aged Care advisory service is a division of our financial planning practice and the principal advisor, Bob Nixon, has enjoyed 46 years in the role of giving personal advice and service to clients.  Bob is supported by a specialist staff of 3 people with experience in Aged Care Facility financial management, Centrelink advice and formal training in Aged Care financial issues.
Our Aged Care service is a 'fee-for-service' offering and with the help of modern communications is offered to people organising entry of a loved-one located anywhere in Australia, even to the family living overseas of a loved-one in need of entry to permanent Aged Care here.
For more information, please visit www.agedcareadvisors.com.au
2019 Exhibitor
Leef Independent
Leef Independent Living Solutions is a National retailer and distributor for the over 55's and Independent Living Markets in Australia.  Offering an expanded range of independent living solutions and innovative products to support healthy ageing and independent living, for our elders and those living with a disability, and to carers and health professionals who often provide the front line of support for those in need.
We want to help people live the best life they can for as long as they can, so we have looked at life through 6 aspirational areas and have linked each with functional capabilities, independence, wellbeing and personal choice. Our local and imported clinically reasoned products covers the full spectrum of life's activities – not just functional assistance but things to make everyday life a little easier, a little more pleasurable and sometimes just to save our energy for the things we love to do.
2019 Exhibitor

Leef Independent
WorkforceXS Lakewood Health specialises in staffing for the aged care sector. Whether it is Nurses, PCA's, Cooks, FSA's, Cleaners or MO's (maintenance officers), we are here to provide you with the best solution for your on-call temporary recruitment or permanent recruitment needs. In fact, we can provide you with a complete human resource solution – we cover a large majority of South East Victoria including; Mornington Peninsula, Bayside suburbs, Metropolitan Melbourne and the south eastern suburbs.
Our services include:
On-call Labour Hire Service – 24 hours a day, 7 days a week
Temporary Recruitment Service.
Permanent Recruitment Service.
Because we are locally owned and operated you will find that we are able to provide you with the personalised service you deserve. All of our team are able to answer any of your questions or help you with any recruitment solution.
For more information, please visit: https://www.workforcexs.com.au/lakewoodhealth/
How to Sponsor
REAP OPPORTUNITIES AT THE




4TH ANNUAL PALLIATIVE, AGED, DEMENTIA CARE AND MENTAL HEALTH FORUM



Do you have innovative solutions to help enhance customer experience or redesign business models? Looking for the ideal platform to raise your professional profile and to expand your strategic outreach?
Leverage on our limited sponsorship packages to strengthen your market position through consistent and continual branding awareness and take advantage of the plethora of opportunities to interact with high level decision makers.
Your partnership with us will provide you with:
Unparalleled industry exposure
Lead generation and meeting arrangements with key decision makers for palliative, aged and dementia care

Extraordinary brand visibility, increasing brand awareness and preference
Long-term business partnerships with leading players in the palliative, aged and dementia care field

Please contact Audrey Bright at +61 3 9014 9448 or email [email protected] to discuss potential sponsorship opportunities or to customize your own package.
---
BENEFITS AS MEDIA PARTNER AND SUPPORTING ORGANIZATION AT THE



4TH ANNUAL PALLIATIVE, AGED, DEMENTIA CARE AND MENTAL HEALTH FORUM
Enhance your corporate profile and visibility within your industry –
Your company's logo will be emblazoned on our brochures and disseminated to key decision makers for palliative, aged and dementia care across Australasia
Affiliation with an internationally recognized commercial event organizer
Clariden Global events are widely known and trusted internationally for giving the best value to senior industry executives. We partner with selected media and supporting organizations, capable of delivering the highest caliber of expert knowledge and key industry insights to the target market.
If you met the criteria mentioned above and would like to explore the opportunity to partner with us for the 4th Annual Palliative, Aged, Dementia Care and Mental Health Forum, please contact Jacelyn Shannon at +61 3 9909 7310 or email [email protected].