About the Conference
The ANZ Safety Tech on the Job Conference is carefully curated to present emerging opportunities and trends in workplace safety, address challenges related to adoption of safety technologies, and draw lessons from case studies to replicate their success in incorporating game-changing technological innovations to safeguard employees' well-being at the workplace. Learn how you can leverage innovative safety tech to reduce accidents and incidents at work, while boosting efficiency, operational excellence, productivity and profitability.
Don't miss out on this wonderful opportunity to meet and network with thought leaders, industry leaders and regulators at the forefront of workplace safety technology.
Mark 30 April – 2 May 2019 in your calendar and book your seat now!
10 Compelling Reasons to Attend This Conference
Engage with an exclusive gathering of business leaders, innovators, entrepreneurs, CEOs, investors and thinkers, filled with meaningful exchanges to catalyze workplace safety developments
Pull ahead of the technology curve – discover what's truly cutting-edge in the safety tech sphere and future-proof your workplace safety technological initiatives
Discover and embrace new safety technologies that help drive greater efficiency, operational excellence and safer outcomes
Acquire actionable insights, proven solutions and effective strategies to accelerate workplace safety initiatives
Build valuable partnerships with some of the most innovative minds at the forefront of workplace safety technology
Witness exclusive international and local case studies, shared by prominent speakers who have played imperative roles in driving safety tech initiatives at the workplace
Learn how to evaluate workplace safety technologies holistically – using Internet of Things (IoT) sensors, cameras, wearables, drones and virtual reality to achieve a 360° approach to safety on the job
Absorb invaluable takeaways from best practices, market-leading case studies and practical insights on how workplace safety tech can be implemented cost-effectively, driving better efficiency and safer outcomes
Map your journey to a safer workplace with interactive, outcomes-focused "How To" roundtable discussions, panels and fireside chats, covering various industries and pressing questions
Join an exclusive platform for industry experts to address workplace safety challenges, share integrated technological solutions and forge valuable new partnerships
The Conference at a Glance
Pre-Conference Activity: 30 April 2019
ANZ Safety Innovations Site Tour
Main Conference (Day 1): 1 May 2019
Laing O'Rourke's Journey to Becoming One of Australia's Safest Companies & Winner of National Safety Awards of Excellence
Fatigue Monitoring Case Study: How IoTs and Wearables Help to Detect "Microsleeps" in Truck Drivers and Operators of Heavy Machinery
How IoTs Are Now Used to Monitor Hazardous Environment and Locate Workers in Emergencies
Success Case Studies from DHL & Origin Energy

Preventing Fall Injuries in Construction: How Wearables Enable Fall Protection and Detect Cases of Early Falls When Working at Height
How Predictive Analytics Can Transform Root Cause Incident Analysis and Reduce Workplace Injuries
Safety Roundtable: Industry-Specific Workplace Safety and Health Case Studies
Main Conference (Day 2): 2 May 2019
How EnergyAustralia Achieves Zero Harm with Leadership in Safety Communications
How Drones Are Rapidly Changing Site Inspections, Eliminating Hazards and Reducing Workplace Injuries
How Safety Analytics Can Improve Driving Behavior and Reduce Transportation Accidents
Reducing Workplace Injuries on Mobile & Heavy Equipment Accidents
Case Studies from Renowned Names in Safety: Laing O'Rourke, Shell, Melbourne Water
Chief Safety Officer Panel: How to Sustain a Safety Culture with Employee Voice and Leadership
Pre-Conference Activity
ANZ SAFETY INNOVATIONS SITE TOUR
30 April 2019

10:45am – 12:15pm @ The Hive by Level Crossing Removal Authority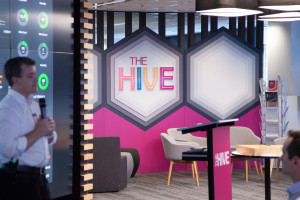 'The Hive' is a technology incubator managed by the Level Crossing Removal Authority ('LXRA'). The Hive has been created to validate the extent to which disruptive technologies can deliver value for the $18-billion LXRA program, $50-billion Victoria's Big Build and the wider construction industry. It is a vehicle to deliver an industry-wide digital transformation program for the construction industry. At launch, it is focused on The Connected Site, a world's first IOT platform connected to LXRA construction sites to provide 4000 LXRA program partners a means to enhance operational performance, improve safety and reduce operating costs using real-time data to proactively assist decisions in Site Logistics, Asset Management, Safety, Community and Environment Management and Benchmarking.
---
2:00pm – 3:15pm @ Victoria International Container Terminal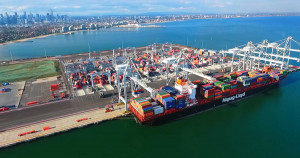 Removing humans from the equation is an undeniable way to boost safety on work sites – which is where automation comes in. Industries across the globe are increasingly embracing the use of smart technology to automate traditionally hazardous and intensive tasks, keeping employees clear of danger while ratcheting up efficiency at the same time. We invite you to join us for an exclusive tour of one such case: the world's first fully automated container terminal, Victoria International Container Terminal (VICT) at the Port of Melbourne's Webb Dock East. You will witness the terminal's various automated systems in action – including stacking cranes, shuttles, trucks and more – and see how technology and innovation come together to deliver efficient operations at minimal human risk.