Conference Highlights
Why Join This Conference
5 Key Takeaways From Attending The Customer Advocacy And Complaints Resolution Conference

See

what makes customer

advocacy

work, through leading case studies from organizations that have implemented it to great effect
Get up to speed on recent regulatory updates in disputes handling, and how these will shape your own customer advocacy initiatives
Network with industry leaders and fellow industry players to catalyze new ideas around designing better complaints resolution and customer support processes
Discover the critical roles technology such as speech analytics and predictive analytics plays in customer advocacy
Learn how to deal with customer advocacy obstacles through service design, strategy and organizational structuring
Hot Topics To Be Discussed
DAY 1: WEDNESDAY, 19 MAY 2021
How Hunter Water Uses Customer Advocacy To Win The Highest Customer Satisfaction Ratings
How Customer Advocacy Helped Teachers Mutual Bank To Win 'World's Most Ethical Companies' Award With Highest Net Promoter Score
Advocating For The Vulnerable – How Suncorp's Best Customer Advocacy Practices Gives Vulnerable Customer A Voice
How Customer Advocacy Helps To Improve Positive Outcome For Vulnerable Customers & Reduce Complaints
How A City Council Revamped Its Customer Advocacy By Supporting The Development Of Customer Focused Policies And Procedures
DAY 2: THURSDAY, 20 MAY 2021
How TMBL Uses Voice Of Customer To Drive Continuous Improvement In Its Customer Advocacy Program
How Yarra Valley Water Is Strengthening Its Commitment To Customer Advocacy With Fairer Treatment
Creating A Transparent And Open Customer Advocacy Channel To Ensure Complaints Are Heard And Resolved
Turning Disappointing Experiences Into A Great One: How SumoSalad Uses Social Listening To Respond To Vulnerable Customer Complaints
DAY 3 POST-CONFERENCE WORKSHOP: FRIDAY, 21 MAY 2021

• Workshop A: Using Data Analytics To Identify Systemic Issues Vulnerable Customers Are Facing
• Workshop B: Service Design In Complaints Resolution And Handling
Post-Conference Workshops
Workshop A: Using Data Analytics To Identify Systemic Issues Vulnerable Customers Are Facing
In the wake of the damaging Hayne royal commission, the need to ensure the protection of vulnerable customers and restore trust has never been greater for customer-facing businesses. From policies to products to support services, every customer interaction generates data that conceals powerful insights into the issues and difficulties faced by certain segments of a customer base, such as the elderly, the bereaved and the uneducated. Learning to mine these insights and effectively address such customers' needs and wants is a job for analytics. Join us at this session to see how data analytics can be applied – and is already being applied – in various industries to identify and support vulnerable customers.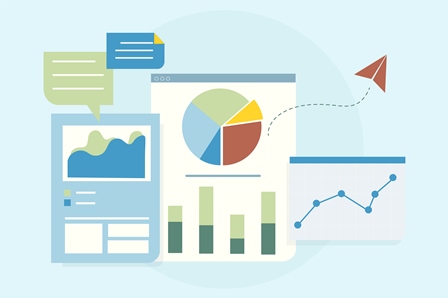 Workshop B: Service Design In Complaints Resolution And Handling
In today's digitally disrupted business landscape, companies face digital-native and software-driven competitors whose services customers are increasingly exposed to. Reliable, real-time, high-quality service at customers' fingertips is increasingly growing from differentiator to common requirement, and yet complaints management remains an area where the gap between customer expectations and reality looms large. Various technologies and strategies are already in play to help close this gap, both in reducing the incidence of complaints and increasing the speed of resolution. In this exclusive session, you will get a glimpse of some of these and how they enable your organization to redesign complaints management for maximum agility.