Sponsors & Media
Participating Organization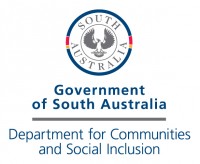 Housing SA, a division of the Department for Communities and Social Inclusion, administers services on behalf of the South Australian Housing Trust. It works closely with other departments, agencies and non-Government organisations to provide South Australians with affordable housing options and support.
Supporting Partner

The Property Investment Professionals of Australia (PIPA) was formed by industry practitioners with the objective of representing and raising the professional standards of all property investment professionals.
By developing codes of ethics and conduct, and professional standards of accreditation and education, PIPA members demonstrate their commitment to excellence to the investing public, government, regulators, the media and other stakeholders within the property investment industry.
Corporate link: http://www.pipa.asn.au/
Participating Organization

Participating Organization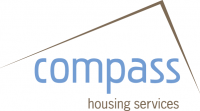 Compass Housing Services (Compass) is one of Australia's largest non-government social housing providers with over 4400 properties in New South Wales and Queensland. Compass is an enterprising and socially committed not-for-profit organisation with over 30 years experience in providing a range of housing options, as well as delivering a number of successful community and tenant development initiatives.
Corporate link: https://www.compasshousing.org
Supporting Partner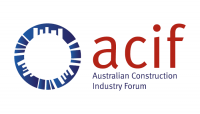 Australian Construction Industry Forum (ACIF) is the meeting place for leaders of the construction industry in Australia.
ACIF facilitates and supports an active dialogue between the key players in residential and non-residential building, and engineering construction, other industry groups, and government agencies.
ACIF's Members are the most significant associations in the industry, spanning the entire asset creation process from feasibility through design, cost planning, construction and building and management.
A key initiative is ACIF Forecasts – accurate and credible short- and long-term forecasts of demand for residential and non-residential building, and for engineering construction.
ACIF also provides a number of resources for the industry, including biannual ACIF Briefings, a directory of key organisations, as well as policies and productivity tools.
Corporate link: http://acif.com.au
Participating Organization

The Urban Taskforce is a non-profit organisation representing Australia's most prominent property developers and equity financiers. We provide a forum for people involved in the development and planning of the urban environment to engage in constructive dialogue with both government and the community.
Corporate link: http://www.urbantaskforce.com.au
Participating Organization

ASA is a NSW registered Architect practicing architecture that combines a scientific approach to sustainability, a pragmatic response to budget and function, and a poetic approach to how an environment is experienced.
Corporate link: http://www.alexandersymes.com.au/
Participating Organization

Participating Organization

Supporting Partner
The Australian Institute of Landscape Architects (AILA) is the growing national advocacy body representing 3,000 active and engaged landscape architects, promoting the importance of the profession today and for the future. Committed to designing and creating a better Australia, landscape architects shape the world around us. They conceive, reimagine and transform the outside world from streetscapes to parks and playgrounds, transport solutions to tourism strategies, new suburbs and even cities.
Corporate Link: www.aila.org.au
Supporting Partner

APO is a research database and alert service providing free access to full text research reports and papers, statistics and other resources essential for public policy development and implementation in Australia, New Zealand and beyond.
Corporate Link: http://apo.org.au/
How to Sponsor
Capitalize on the Australia Affordable Housing Conference
Do you have solutions to improve the housing situation in Australasia? Looking for the ideal platform to raise your profile and to increase your ROI?
Leverage on our limited sponsorship packages to strengthen and confirm your market position through consistent and continual branding and take advantage of the plethora of opportunities with high-level decision makers.
Your Partnership with us will provide you with:
Unparalleled industry exposure
Leads generation and set-up of meetings with key decision makers
Opportunity to position your company as a thought-leader
Platform to reaffirm your position in the industry
Please contact Catherine at +65 6716 9996 or email catherine@claridenglobal.org to discuss potential sponsorship opportunities or to custom make your own package.
---
Benefits as Media Partner or Supporting Organization



Enhance your corporate profile and visibility within the industry – Your company's logo will be emblazoned on our brochures and distributed to government officials, housing associations and property developers across APAC region.
Affiliation with an internationally recognized commercial event organizer
Clariden Global events are widely known and internationally trusted for giving best value to senior industry executives. We partner with selected media and supporting organizations capable of delivering the highest caliber of expert knowledge and key industry insights to the target market.
If you meet the criteria mentioned above and would like to explore the opportunity to partner with us for the forum, please contact Karen at +61 (3) 9909 7310 or email karen.woods@claridenglobal.org.