Sponsors & Media
2021 Association Partner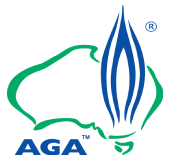 The Australian Gas Association Limited T/As "AGA"
AGA is a member based, not-for-profit industry association that exists only for the betterment of the gas and related industries.
AGA dates back to 1925 when the National Gas Association (NGA) was formed and the first gas appliance codes were written. In 1962, the NGA and the Australian Gas Institute merged to form the Australian Gas Association (AGA). AGA is a highly regarded professional organisation recognized nationally and internationally for its industry related activities, including, but not limited to, Product Certification, Testing, Standards writing, Calibration and incident investigations.
Since 1962, AGA has been involved in the development and continuous improvement of its services, simultaneously playing a key role in assisting the gas and related industries develop highly regarded safety standards for testing and certifying domestic, commercial and industrial appliances, components and other ancillary equipment.
AGA operates a fully accredited test laboratory for testing gas appliances, components, controls and whitegoods. AGA's laboratory is the largest of its type in the southern hemisphere and has been instrumental in assisting many gas appliance manufacturers develop new generation appliances capable of operating on 100% hydrogen or blends of hydrogen and natural gas.
Find out more at www.aga.asn.au
Participating Company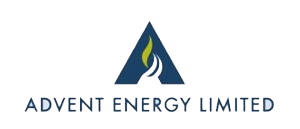 Advent Energy
Topic:
BPH Energy Carbon Capture Plan: How The Baleen Well Program Can Help Its CCS Plan To Be 90% Efficient
Participating Company

CO2 Value Australia
Topic:
Commoditization Of CO2 Roadmap: How CSRO Realize The Full Commercial Value Of CO2
Participating Company

Glencore
Topic:
Glencore's CTSCo Project – A Status Update
Participating Company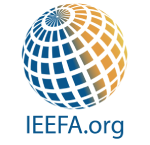 Institute for Energy Economics and Financial Analysis (IEEFA)
Topic:
Panel Discussion: Investments Are Pouring Into Carbon Capture Tech, But Challenges Still Remain
Participating Company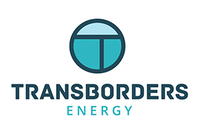 Transborder Energy
Topic:
DeepC Store Project: CO2, Liquefy It And Transport It To A Site Offshore Australia To Be Injected Under The Seabed
Participating Company

University of Sydney
Topics:
Roundtable Debate: BECCS vs DAC
Southern Green Gas (SCG) Case Study: How Australia's First Solar Powered Direct Air Capture (DAC) Units Captured CO2 That Can Be Used In Oil Recovery Or Permanently Stored
Reducing CO2 Emissions In Manufacturing Processes And Converting CO2 Into Commercial Products Through Nanocatalysis
How to Sponsor
Capitalize On The 

ANZ Carbon Capture, Utilization & Storage Forum



Looking for the ideal platform to elevate your professional status and strike key business partnerships?
Leverage on our limited sponsorship packages to strengthen and confirm your market position through consistent and continual branding awareness and take advantage of the plethora of opportunities to interact with high level decision makers.
Your partnership with us will provide you with:
Unparalleled exposure across all industries, facilitating cross-sector collaborations
Lead generation and set-up of meetings with key decision makers
Positioning of your company as a thought-leader
Reaffirmation of your position in the industry
Please contact Liezl Gutierrez at +61 (4) 3228 7146 or email [email protected] to discuss potential sponsorship opportunities or to custom make your own package.
Benefits As Media Partner Or Supporting Organization At The


ANZ Carbon Capture, Utilization & Storage Forum
Enhance your corporate profile and visibility within your industry – Your company's logo will be emblazoned on our brochures and distributed to key decision makers across the region.
Clariden Global events are widely known and trusted worldwide for giving the best value to senior industry executives. We partner with selected media and supporting organizations, capable of delivering the highest caliber of expert knowledge and key industry insights to the target market.
If you meet the criteria mentioned above and would like to explore the opportunity to partner with us for the ANZ Carbon Capture, Utilization & Storage Forum, please contact Jacelyn at +61 (3) 9909 7310 or email [email protected].