Global Speakers
Rhett Talley
Business Development Manager – Automation
Diverseco
Rhett, Marketing & Business Development Manager for Automation at Diverseco, is a sales professional who leverages formal marketing qualifications, digital and content marketing strategies, consultative selling, and deal-doing experience to build relationships and co-create value with clients.
Topic: Calling All Innovators! Imagine Tomorrow Now:  How Vendors And End-Users Can Collaborate In Combining Next-Generation Robotics With Traditional Automation Into New Solutions
Roundtable Discussion Topic: Collaborative Robots & Quick Change End Of Arm Tools: Easy Hire For Proof Of Concept


Aaron Duivenvoorden
R&D Engineer
Sentient Bionics Pty Ltd
Aaron is currently a Test and Design Engineer at Sentient Bionics with a passion for the development of helpful, sustainable and effective technological solutions that have real social benefits. In his role at Sentient Bionics he has facilitated the rapid development of a Bionic Hand that is versatile, human inspired and very affordable, and he is excited to share it with the world.
Topic: Why The Robots Of The Future Will Have Hands


Kyle Rogers
VIC/TAS State Director
Supply Chain & Logistics Association of Australia
Kyle is currently the General Manager and a shareholder at uTenant, a platform that introduces businesses searching for warehousing or industrial property to available supply. Kyle has manufacturing, warehousing & a distribution background developed when working for his family business in Ireland. Kyle has also worked for some of Australia's largest 4PL's & 3PL's companies.
Kyle is passionate about the industry as a whole with an emphasis on developing people to work alongside the supply chain of tomorrow. Kyle is also the current State Director for Vic/Tas for the Supply Chain & Logistics Association of Australia (SCLAA). He looks forward to meeting you all at the conference.
Forum Chairperson & Panel Moderator

Manohar Esarapu
Head of Data and Information
City of Port Philip
Manohar, who is currently Manager: Digital Technologies and Services at City of Port Phillip, brings in a unique experience of working as an industry leader, academia and startups in technology space.
He has vast experience in Big Data, IoT, Industry 4.0, AI, Digital Transformation. He has played critical roles working with BOSCH, NTTDATA. He is also an honorary fellow with Deakin's Applied AI Lab.
Manohar has rich global experience providing technology lead solutions enabling organizations to be future-ready.
Topic: Smart Robots: Bridging The Gap Between "Real World" And "Virtual World


Dr Tirthankar Bandyopadhyay
Cluster Leader in Inspection Roborics
CSIRO

Shanti Krishnan
Deputy Director, Factory of the Future
Swinburne University
Swinburne's Factory of the Future is a hub where industry and Swinburne students and researchers co-create the future of Advanced Manufacturing in Australia with a particular emphasis on digitalization and Industry 4.0. As the Deputy Director of the factory, Shanti is involved in working with industries to de-risk innovation through design and prototyping in the digitalization space. Her portfolio also involves enabling the students across the higher education and vocational training components of Swinburne to thrive and develop in a digitalized economy through teaching of technical and entrepreneurial skills.
Furthermore, she has the responsibility for the continued development of technology demonstrators showcasing Industry 4.0 enabled business outcomes and assist the Director in formulating and updating the strategy for the Factory of the Future and in developing Industry relationships.
She started her career as a nuclear scientist. Her deep interest lies in pursuing research in Direct Dark matter Detection.
Topic: Digital Factory: Pioneering Next Wave Of Automation With Cobots And Humans Working Symbiotically In Manufacturing
Interactive Roundtable Discussion: Automating Entire Assembly Line With Cobots

Nathan Kirchner
Head of Robotics
Laing O'Rourke
Nathan has developed an extensive track record of devising, implementing, and delivering deep-tech companies, products, departments, cultures & ecosystems in both academic & commercial settings; many with successful exits. His expertise is in making fundamental insights in human-robot/machine interactions and building robotics beyond those plugged onto standard human practices – but building robotics that elicit and submerge into behaviors inducing dramatically better realizations.
Nathan's achievements include being named as "one of the top ten young scientists in the US & Australia" in 2011, along with a number of awards for his innovation & entrepreneurship outcomes, several highly competitive grants, being honored as 1st named co-chair on Australia's 2018 Robotics Roadmap released by Australia Centre for Robotic Vision, Australian Research Council & the federal government.
He is the named lead inventor on multiple revenue-generating patents – he has devised, implemented & delivered over 30 revenue-generating commercial products, including the acclaimed, multi-award winning, highly sticky & sustainable Toolbox Spotter. He recently founded a robotics & AI-based spinoff company from his future robotics program in Laing O'Rourke Engineering Excellence Group, and has held various academic appointments at universities such as Stanford and University of Technology Sydney centered on his ability to induce sticky, sustainable & viral adoption of high-tech innovation since 2011.
Nathan wants to make the world a better place – tech is his vehicle.
Topic: Robotics Roadmap Lays Out Future For Construction
Panel Discussion: Learning Lessons From Cobots And Robotic Implementation: Failures, Challenges, Painpoints And Implementation Success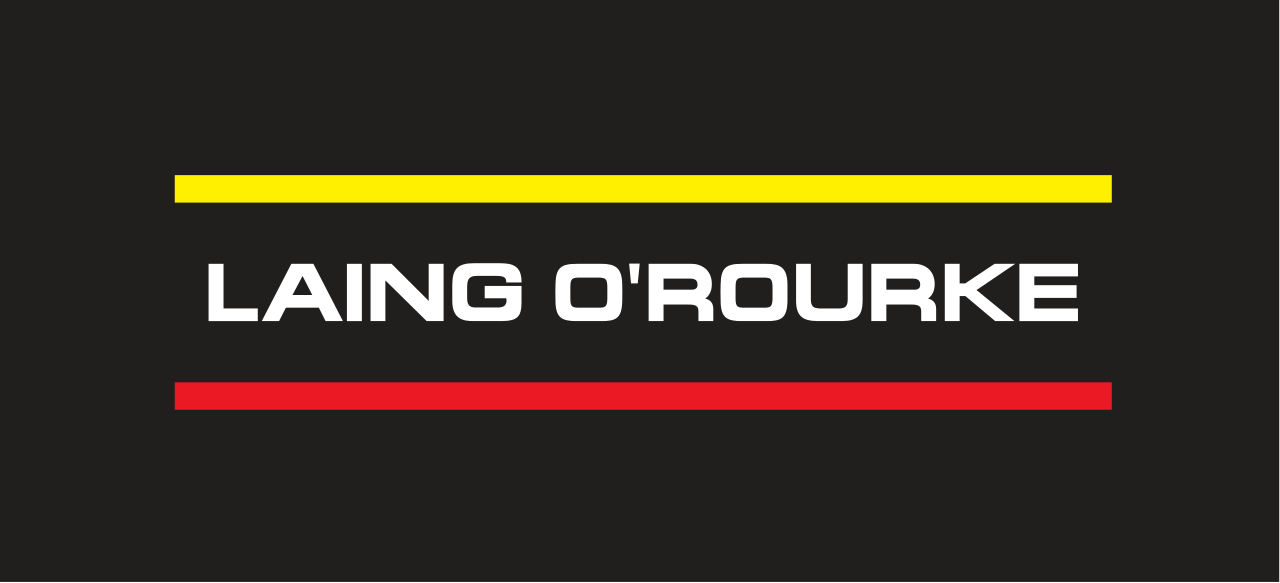 Prof. Andrew Harris
Director, Technical Futures & Engineering Excellence Group
Laing O'Rourke
Andrew Harris is a Professor of Chemical and Biomolecular Engineering at The University of Sydney, and the Australian director of Laing O'Rourke's future engineering and innovation consultancy, the Engineering Excellence Group. Laing O'Rourke is Australia's largest private engineering and construction business, with local turnover of ~$3 bn p.a.
Andrew received his PhD from the University of Cambridge in 2002 and is a Chartered Engineer and Fellow of the Institution of Chemical Engineers (IChemE) and Engineers Australia (IEAust).
Throughout his career he has worked at the interface between industry and academia. He is an expert in disruptive innovation, with deep experience of most of the technologies likely to impact all industry sectors in the future, including IoT, robotics and automation, big data, digital, augmented and virtual reality, biomimetics, smart cities and AI.
Andrew is a non executive Director of Hazer Group (ASX:HZR), a listed clean tech and serves on the board of the Australian Research Council Centre for Robotic Vision. He was recognised as one of Australia's 50 most innovative engineers by peak body Engineers Australia in 2016.
Topic: The Future Of Construction With Robotics And Exoskeleton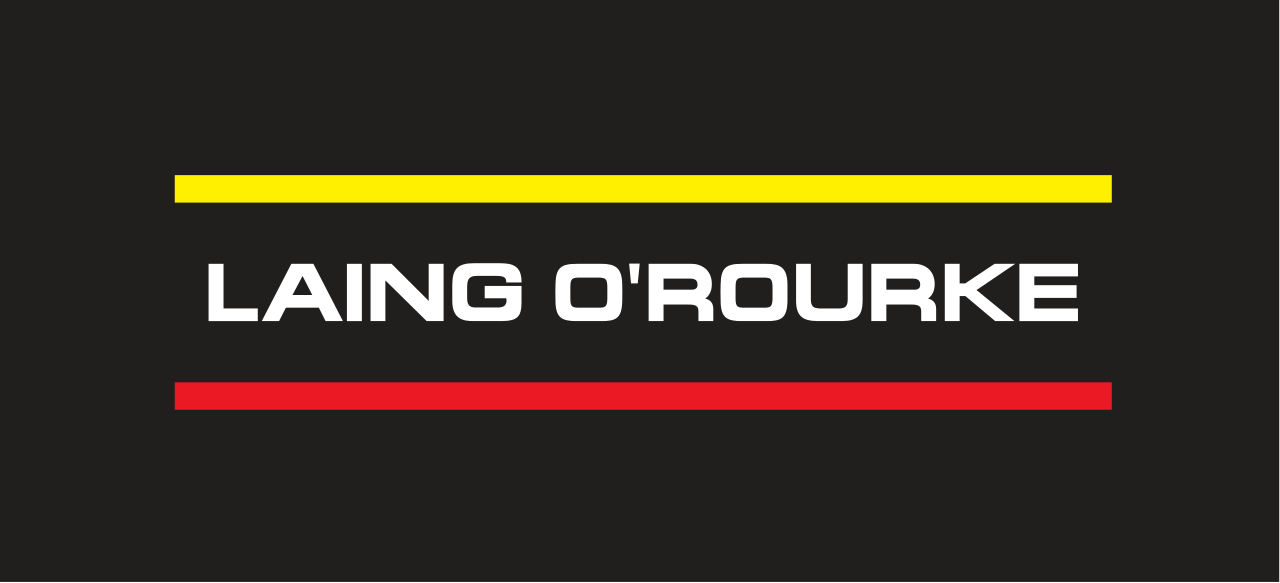 Darryl Heidke
Science and Technology Manager - Processing Efficiency
Meat & Livestock Australia
Darryl has established a reputable career in the Australian Red Meat Industry with a focus on real time sensing and robotic automation systems development, integration and adoption.
Commencing with Meat & Livestock Australia in 2012, Darryl leads strategic programs in automation, objective measurement and Digital Agriculture. These programs feature significant R&D investments both on and off farm in lamb and beef automation and associated advanced measurement systems utilising x-ray, CT and machine vision technologies.
His career mission has been to uphold the Australian food industry's efficiency and global competitiveness through the advancement of innovative technologies.
Previous positions have been with CSIRO's Food Science Australia Division as their Science & Technology Manager. This role involved the strategic development of R&D initiatives in the broader food industry along with the management and coordination of Science and Technology research projects with a specific focus on optimisation and productivity improvements.
Later roles also included the implementation of CSIRO's business development initiatives in the specific area of food processing technology to sustain the substantial growth in the industry-funded R&D partnership projects.
Topic: Case Study: How Meat & Livestock Australia Uses Robots Across The Entire Value Chain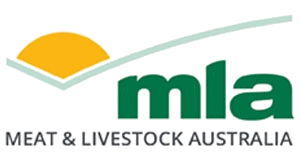 Phillip Crothers
Enterprise Domain Leader - Manufacturing
Boeing
Phil Crothers has had a 20-year career with Boeing, after completing his Bachelor of Engineering (Aerospace) and PhD in The Automated Manufacture of Textile Composites at RMIT University. During that time, Phil has led teams in Australia and Europe in research and production in diverse technologies from composite manufacture to robotic assembly and aircraft repair and has recently become a Boeing Technical Fellow (in automation, composite manufacture and Innovation Management). Phil was a founding member of Boeing Research & Technology – Australia and recently completed an assignment to establish two new Boeing research offices in Europe (Munich, Germany and Sheffield, UK). His current position is the leader of Enterprise Technology Strategy in Manufacturing for Boeing globally (the first non-US person to hold such as position within Boeing).
Topic: Opportunities And Challenges In Developing And Deploying Truly Collaborative Systems
Panel Discussion: Learning Lessons From Cobots And Robotic Implementation: Failures, Challenges, Painpoints And Implementation Success


Prof. David Gillatt
Professor of Urological Oncology and Robotic Surgery
Macquarie University Hospital Sydney
Professor Gillatt gained more than 20 years' experience in all areas of urology as a leading prostate and bladder Cancer Surgeon.
Professor Gillatt has one of the UK and probably world's largest experiences in both Prostate and Bladder cancer management with extensive experience in pelvic cancer surgery (approximately 2000 radical prostatectomies and 600 cystectomies plus a large number of reconstructive cases). In 2008 Professor Gillatt introduced a robotically assisted surgery program and has performed over 1000 cases. He introduced and designed a systematic method of training for both established surgeons and trainees on the robot console. He is well known for introducing the Enhanced Recovery program for cystectomy, which was the first of its kind globally.
Topic: Relieving Healthcare Professional With Hospital Robot Helper: A Case Study By Macquarie University Hospital Sydney


Ali Soofastaei
Research Developer at Artificial Intelligence Center
Vale
Dr Ali Soofastaei is an Artificial Intelligence (AI) Global Projects Leader at the AI Centre at Vale. Vale is a multinational corporation engaged in metals and mining. He uses innovative models based on AI methods to improve safety, productivity, and energy efficiency, and to reduce maintenance costs. Dr. Soofastaei completed his Ph.D. at the University of Queensland where he led a revolution in the use of deep learning (DL) and AI methods in the mining industry. In the past 15 years, He has conducted a variety of research studies in academic and industrial environments. For more information, visit: www.soofastaei.net.
Topics:
The Application Of Intelligent Robotics In The Earth Resources Related Industries

Future Mining With Robots And Intelligent Machines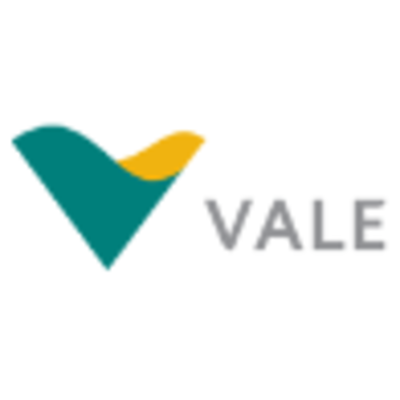 Kate Orlova
CEO
Niska Retail Robotics

Stephen Parker
Head of Product
Niska Retail Robotic
Over 30 years of business transformation experience, aligning innovative technology with essential business needs across large enterprises, start-ups, SMBs, and business turnarounds.
A business/technology hybrid with experience gained from Board and Board advisory positions, executive leadership roles, working closely with leading software vendors on their global cloud strategy, sharing knowledge as a university lecturer, keynote speaker and MC and writing a variety of books covering the digital transformation space.
Topic: Ready To Be Served By A Robot? How Do Ice Cream And Robots Go Hand In Hand?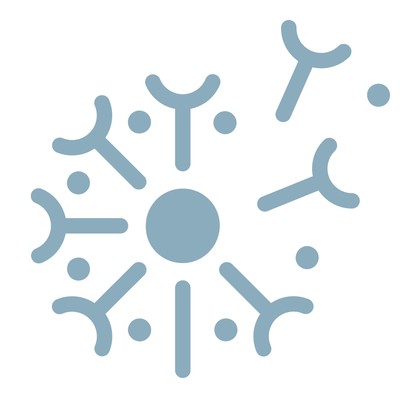 Prof. Salah Sukkarieh
Professor of Robotics and Intelligent Systems
The University of Sydney
Salah Sukkarieh is the Professor of Robotics and Intelligent Systems at the University of Sydney. He was the Director Research and Innovation at the Australian Centre for Field Robotics from 2007-2018, where he led the strategic research and industry engagement program in the world's largest field robotics institute. He is an international expert in the research, development and commercialisation of field robotic systems and has led a number of robotics and intelligent systems R&D projects in logistics, commercial aviation, aerospace, education, environment monitoring, agriculture and mining. Salah was awarded the NSW Science and Engineering Award for Excellence in Engineering and Information and Communications Technologies in 2014, the 2017 CSIRO Eureka Prize for Leadership in Innovation and Science, and the 2019 NSW Australian of the Year nominee. Salah is a Fellow of Australian Academy of Technological Sciences and Engineering (ATSE), and has over 500 academic and industry publications in robotics and intelligent systems.
Topic: How Robots Can Overcome Challenges On-Farm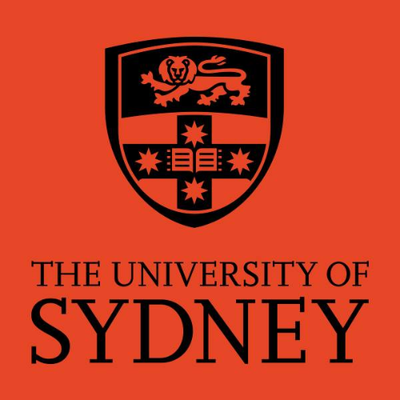 Dr. Sarath Kodagoda
Associate Professor, Deputy Director - Teaching and Research Integration
University of Technology Sydney
Professor Sarath Kodagoda is the Deputy Director (T&L Integration) of the Centre for Autonomous Systems (CAS) and Coordinator of the Mechanical and Mechatronics program at University of Technology Sydney (UTS). He is the Vice President of the Australian Robotics & Automation Association (ARAA) and ambassador to the NSW Smart Sensing Network (NSSN). He is instrumental in the development of the Mechatronics courses at UTS and received 3 teaching awards including a national award. He has over 20 years of experience in robotics, published over 150 papers, received multi-million dollar industry grants and 5 research awards including state, national and international awards. He is a co-chair of the infrastructure robotics section of the 'A robotic roadmap for Australia'.
His broad research interest is to develop robotic solutions for humans to safely and efficiently carry out dirty, dull and dangerous tasks. Sensor fusion, sensor networks, data processing and decision making through machine learning are his research directions.
Topic: How Sydney Waters Uses Robots To Maintain Its Pipelines

Matthew Dunbabin
Professor
Queensland University of Technology
Professor Matthew Dunbabin joined QUT as a Principal Research Fellow (Autonomous Systems) in 2013. He is known internationally for his research into field robotics, particularly environmental robots, and their application to large-scale marine and aquatic ecosystem process monitoring. He has wide research interests including vision-based navigation, image-based habitat classification, adaptive sampling and path planning, as well as robot and sensor network interactions. His current research within the ACRV is focused on "environmental vision". This involves the development and use of advanced computer vision techniques to detect and quantify change within the environment and to improve the perception and monitoring performance of robots operating in challenging and dynamic environments.
Professor Dunbabin received his Bachelor of Engineering in Aerospace Engineering from the Royal Melbourne Institute of Technology and his PhD from the Queensland University of Technology. He started his professional career in 1995 as a project engineer at Roaduser Research International, and following his PhD joined the Commonwealth Scientific and Industrial Research Organisation (CSIRO) in the Autonomous Systems Laboratory. At CSIRO he held various roles including Principal Research Scientist, project leader and the Robotics Systems and Marine Robotics team leader before moving to QUT in 2013.
Topic: How Vision-Equipped Robots Are Saving The Great Barrier Reefs