About the Summit
Building on the tremendous success of the 2017 Disruptive Innovation Forums in Australia and Singapore, Clariden Global is delighted to bring to market, the 2nd World Disruptive Innovation Summit in Singapore. Develop on your organization's capabilities, and gain valuable insights about cutting-edge techniques and solutions in the market to help your organization innovate and re-invent itself in the disruptive era.
This event is a conglomeration of more than 100 top-level delegates coming from government authorities, regulators and key players across various B2B sectors (healthcare, energy & utilities, banking & finance, technology, transport, telecommunications).
Create new business opportunities across a business community and work together with the government to better regulate the digital economy whilst encouraging and fostering innovation across industries.
Mark 11 – 13 February 2019 in your calendar and book your seat now! We look forward to welcoming you this coming February!
10 Compelling Reasons to Attend This Summit
Discover the futuristic applications of disruptive innovations and strengthen your business strategy with customer
Uncover the latest insights and trends from established market leaders that have multiplied growth and stayed ahead of the game with innovation and transformation
Develop the capabilities to build sustainable structure and culture for organizational innovation and transformation
Explore future jobs opportunities in this amazing race between human and robots
Create new business opportunities, and discuss how the business community and the government could work together to better regulate the digital economy whilst encouraging innovation across industries
Stay up-to-date with agile business structure and development effectiveness
Navigate through the new ecosystems and examine the implications they have on your business environment
Analyze how the development of controversial disruptive innovations such as VR, AI, IoT, computer vision, autonomous vehicles will impact employment, the economy and the society
Explore the opportunities, and analyze the potential risks and pitfalls of integrating innovation and emerging technologies into your existing business models
Respond to the changing nature of work by equipping the nation with skills relevant to the 2030
The Summit at a Glance
Pre-Summit Activities: 11 February 2019
Asia's Top 15 Most Disruptive Companies Showcase
Disruptive Innovations Site Tour
Main Summit (Day 1): 12 February 2019
How Spotify and Netflix Model Disrupted the Music Industry by Obliterating CD Sales and Music Downloads
How Elon Musk's Hyperloop Will Disrupt the Transportation Industry
How Google Duplex's AI-Driven Innovation Will Disrupt Future Home Assistant Industry and Create New Possibilities
How Microsoft, a Company with 98,000 Employees, Is Innovating and Operating Like a Startup
How Alibaba Smashed Its US$18 billion Singles Day Sales with the Help of Virtual Reality Shopping

5 Ways to Innovate and Grow Without Disrupting Anyone

Future Disruptive Technologies that Could Be Major in Next 10 Years
How PAL-V Commercializes the First Flying Car in the Air and on the Road
How SpaceX Reusable Rockets Is Disrupting Boeing and Leapfrogging NASA

How to Create a Culture and Structure for Disruptive Innovation

Translating Disruptive Innovations to Tangible Business Models
Main Summit (Day 2):

13 February 2019
How AI, Deep Learning, and Super-Intelligence Will Challenge Conventional Industries and Business Models
The Rise of AI Industrial Robotics: How Robotics Can Bring Massive Improvement in Automation, Productivity and Innovation
How Blockchain Technology Can Revolutionize the Healthcare Sector and Opportunities for Healthcare Industry
Future of KM and Collaboration in the Networked Economy

Disruptive Innovation with Energy Storage and Batteries

Future of Energy: Innovation and Disruption with Microgrids
How Intelligent AI Will Disrupt the Future Legal, Consulting, Advisory, Financial Services and Knowledge-Based Industry
How JP Morgan Is Using AI & Machine Learning to Review Commercial Contracts
How Blockchain and AI Will Transform Future Cyber Security Strategy
Why Edge Computing Is a Disruptive Technology by 2022
How 3D Printing Will Transform the Future of Distributed Manufacturing and Supply Chain Logistics
Lessons from Companies that Failed – From Kodak to Borders and Blockbuster, How Should Companies Re-Invent Themselves in a Disruptive Era
Exclusive Pre-Summit Activities
11 February 2019

9:00am – 12:00pm:
ASIA'S TOP 15 MOST DISRUPTIVE COMPANIES SHOWCASE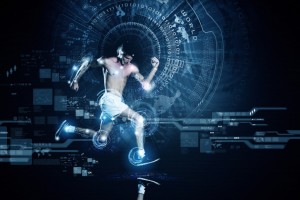 Unique to this year's summit is Asia's Top 15 Most Disruptive Companies to watch out for, where you will gain eye-opening experience on how startups are developing new innovations to disrupt future business models. From blockchain innovations to AI applications, you will discover how these companies are penetrating new markets with compelling business models, unique innovations and culture.
---
1:30pm – 4:30pm:
DISRUPTIVE INNOVATIONS SITE TOUR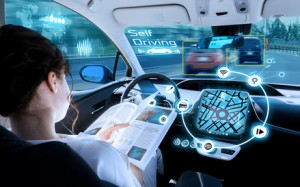 In this unique site visit, you will visit some of the most progressive companies and renowned educational institutions that have been instrumental in developing breakthrough technologies and conducting world-leading research and development. Some of the new technologies that you will experience include:
How Advanced Robotics Will Propel the Future of Automation
Innovations in Driverless Cars, IoT, AI and Drones
Additive Manufacturing and 3D Printing in Transforming the Future of Manufacturing
In the first annual disruptive innovation conference, delegates were brought to discover new innovations at DHL Innovations Center, NXP Semiconductors (technologies that fueled innovation in driverless cars) and Digital Manufacturing and Design Centre at Singapore University of Technology and Design to experience how additive manufacturing will transform future manufacturing and supply chain.