Sponsors & Media
Exhibitor

Blackbook was created with the purpose of establishing a sustainable business that provides a base
for Australians to work in the emerging RPA and AI space and to deliver great outcomes for our
clients.
We are committed to supporting the local tech industry and to keeping expertise onshore, negating
the practice of overseas owned companies diverting work away from Australian based talent. Our
philosophy is to re-invest back into the business to develop innovative technology solutions across a
range of industries.
To achieve our vision, we realised early that the ability to marry local business experience with
technology capability would enable a differentiated service offering to the market. This has allowed
us to more rapidly build trust, understand pain points and quickly deliver results.
When clients partner with Blackbook, they have ready access to the skills, IP, expertise and tools
necessary for the successful application of Automation within their business.
Find out more about us at: https://blackbook.ai
Advertiser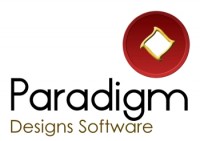 Our premium product "Robotic PDF" turns PDFs into apps that interoperate with your systems in a short time, while eliminating standard web portal security issues and costs. Any PDF within your organisation can now be turned into an automated app that works on all platforms at a fraction of the cost and time. Robotic PDFs currently automate loan origination and investor applications, which save an enormous amount of time and money. Talk to us about your PDF needs.
Our recently completed projects involved the areas of:
Online Investment Management,
Online banking and Identity Validation,
Robotic PDF agents,
Blockchain applications.
 Paradigm Designs Software is a successful software company, specialising in boutique forefront fin tech solutions with 30 years of experience in providing enterprise systems.
For more info, please visit: www.parasoft.com.au
How to Sponsor
Capitalize on the Robotics Process and Intelligent Automation Forum 2018!



Looking for the ideal platform to elevate your professional status and strike key business partnerships?
Leverage on our limited sponsorship packages to strengthen your brand reputation through consistent and continual branding awareness and take advantage of the plethora of opportunities with high level decision makers.
Partnering through an event sponsorship will enable you to gain:
Unparalleled industry exposure
Leads generation and meeting arrangements with key decision makers in the Robotic Process and Intelligent Automation field
Extraordinary brand visibility, increasing brand awareness and preference
Long-term business partnerships with leading RPA and IA partners, customers and suppliers
Please contact Emma Joy at +61 4 3103 1748 or email emma@claridenglobal.org to discuss potential sponsorship opportunities or to customize your own package.
---
Benefits as Media Partner and Supporting Organization at the Robotics Process and Intelligent Automation Forum 2018!
Enhance your corporate profile and visibility within your industry – Your Company's logo will be emblazoned on our brochures and disseminated across the APAC region, especially Singapore.
Affiliation with an internationally recognized commercial event organizer
Clariden Global events are widely known and trusted throughout the world for providing best value to senior industry executives. Through partnering with selected media and supporting organizations, we are capable of delivering the highest calibre of expert knowledge and key industry insights to the target market.
If you meet the criteria mentioned above and would like to explore the opportunity to partner with us for the Robotics Process and Intelligent Automation Forum, please contact Rosanna Smith at +61 3 9909 7310 or email rosanna.smith@claridenglobal.org.