Sponsors & Media
Platinum Sponsor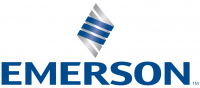 Emerson is a global technology and engineering company providing innovative solutions for customers who want to translate technology investments into Top Quartile performance. Emerson Automation Solutions offer scalable, secure technologies, expertise and services that will ensure that IIoT investments deliver on the promise of digital transformation.
https://www.emerson.com/en-au/automation-solutions
Gold Sponsor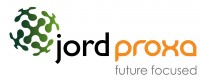 JordProxa specialises in the recovery of pure solids from liquid solutions using advanced thermal processes such as evaporation, crystallization and drying.
The company combines the global footprint, proven project delivery skills and operational experience of JORD and PROXA, with the robust and innovative process technologies of Process Plant Technologies. With more than 250 references spanning 40 years of experience, our team has proven its ability to design, deliver and support reliable, cost effective plants. We are future focussed to continually improve our ability to provide financial, environmental and production value to our customers.
Website: http://www.jord.com.au/
Bronze Sponsor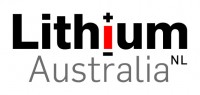 Perth-based Lithium Australia NL ('LIT') aims to supply ethically and sustainably sourced materials to the battery industry worldwide.
To that end, LIT has developed disruptive extraction technologies – including its proprietary SiLeach® process – and secured positions in lithium provinces around the globe, including Western Australia and Europe.
LIT takes the view that sustainability equates to viability with respect to both the manufacture and disposal of lithium-ion batteries (LIBs).
Indeed, LIT believes discarded electronic/battery waste may ultimately prove the most cost-effective and environmentally friendly source of the so-called 'energy metals', among them lithium and cobalt.
LIT's plans for 'closing the loop' on the energy-metal cycle involve the following.
Energy-efficient recovery of lithium from mine waste to create primary battery chemicals.
Conversion of those primary battery chemicals into high-spec cathode materials via VSPC Ltd.
Recycling of energy metals from spent LIBs and alkaline batteries, via RCARC Ltd and VSPC.
In summary, LIT's lithium resource inventory and disruptive processing technologies provide it with a sustainable, ethical and vertically integrated supply chain.
Website: www.lithium-au.com
Bronze Sponsor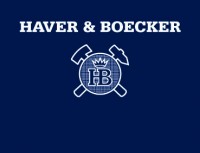 HAVER & BOECKER Australia is a fully owned subsidiary of HAVER & BOECKER, a leading global developer and manufacturer of high performance processing, packing and loading technologies.
We work closely with clients from the mining, cement, building materials, chemicals, food and animal feed industries to optimize their processing operations.
Founded in 1887, HAVER & BOECKER has more than 130 years of experience in supplying innovative solutions for the processing, storage, mixing, packing, filling, palletizing and loading of dry, liquid or pasty bulk materials. With over 50 subsidiaries and approx. 2,950 employees worldwide, the HAVER Group generated a sales turnover of 490 million Euro in 2017.
From single machines to entire plants with customized design, our solutions deliver quality, machine availability, the highest output rates, and user-friendly operation and maintenance to maximize profits.
Website: www.haveraustralia.com.au
Spotlight Sponsor

Pilbara Metals Group was founded in 2014 by a group of Manganese industry specialists, with a view to pursuing value-add, downstream processing opportunities. In early 2018 these downstream processing opportunities were realised as a viable and exciting opportunity that was now achievable.
Our current board, management & shareholders have over 10 years' experience in the Manganese sector having previously been founding directors & shareholders of Auvex Resources Limited, a manganese miner & producer, now part of the Mineral Resources Group.
PMG's mission is to supply the highest purity of Manganese Sulphate and the highest quality of NMC and LMO cathodes in the world. We aim to reduce our carbon footprint by making our process as clean as possible by utilising other companies waste products in our local area and ensuring our byproducts are usable and saleable for other industries. Our plant, to be located in East Rockingham will produce 40,000 tonnes of MnSO4 at various graded qualities for world markets by the first quarter of 2020.
PMG is on track to be Australia's first MnSO4 producer servicing a rapidly growing international market. PMG has industry leading consultancy teams supporting the continual business and technology growth that will take PMG into the next phase of the battery industry's evolution.
PMG are members of the International Manganese Institute, the Future Battery Industries Cooperative Research Center Bid and part of the WA State Government Lithium & Energy Metals Industry Consortium.
Website: http://www.pilbarametalsgroup.com
Spotlight Sponsor
Hexagon Resources is an Australian based advanced materials development company, focusing on the delivery of exceptional high purity and highly crystalline flake graphite for use in both new technologies and to displace synthetic graphite from traditional, larger scale markets.
The company has a joint venture with Mineral Resources Ltd (MinRes) to develop the McIntosh Flake Graphite Project located in the East Kimberley region of Western Australia to become the primary source of high-quality graphite concentrate feedstocks.
Under the joint venture, MinRes can earn a 51% joint venture interest (HXG 49%) and will be the operator and Manager of Stage 1 of the Project under a Mine Services agreement and subject to a positive Feasibility Study. The McIntosh Project will be fully funded right through to Commercial Production. This enables us to now focus on secondary processing to produce a range of high-value graphite products.
The corporate objective of the Company is to create, capture and retain shareholder value through a vertically integrated graphite business, supplying high-specification graphite materials to the energy storage sector, sophisticated technology applications and high-end industrial uses.
HXG aims to become an industry leader in low-cost high purity, premium products to form long-term and stable marketing relationships with customers in a diverse range of end-use sectors.
Website: http://www.hexagonresources.com/
Spotlight Sponsor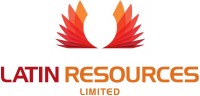 Latin Resources Limited is an Australian-based mineral exploration company focused on creating shareholder wealth through the identification and definition of mineral resources in Latin America. The Company has secured over 263,000 hectares of exploration concessions in the lithium pegmatite districts of Catamarca, San Luis and Salta Provinces, Argentina as well as 28,000 hectares prospective for Cobalt in La Rioja.
The company also has a portfolio of projects in Peru and is actively progressing its Iron Oxide-Copper-Gold and Copper Porphyry projects in the Ilo region with its joint venture partner First Quantum Minerals Ltd.
Latin Resources recently divested its other Peruvian copper projects into Canadian listed company Westminster Resources (TSX-V; WMR) and is now Westminster's largest shareholder.
Website: www.latinresources.com.au
Presentation Sponsor

Banlaw engineers integrated transfer, measurement, control equipment and systems to manage high value liquid resources. We do this by design, engineering and customer consultation including our global network of accredited distributors and technical partners. You achieve safety, savings, and control of your resources to greater than 99.5%
Banlaw are the Pioneers of Unified Fuel Management UFM.
The UFM approach optimises all aspects of refuelling, fuel management, fluid transfer, overfill protection, as well as machine and facility services.
Customers that take-on our Unified Fuel Management approach say that it's:
enabled them to accurately pay for the fluids they receive
It's resolved fluid degradation and contamination
And it's led to cost savings and process efficiencies, that have directly increased profits
Banlaw believe in delivering the best; and the areas where we focus upon doing that is:
Hardware and software solutions for managing fuel and other fluids.
Liquid transfer equipment designed for safety and performance.
Banlaw are the only OEM of a complete solution including:
FMS Software
Fluid Management Hardware
Planning and Site Services
Auto-ID technologies integrated, inside of refuelling equipment
Service Truck, Fixed Refuelling, Maintenance Areas, and Fuel Farm solutions
We believe it's a blend of capabilities that simply can't be replicated, by any other organisation.
Unified Fuel Management, is unique to Banlaw.
Website: https://www.banlaw.com/
Exhibitor

Our group of companies was founded approximately 100 years ago in the Ruhr area in Germany and is still privately owned. We are one of the most well-known and respected suppliers of mineral processing equipment in the world.
We sell and handle projects for machines and systems for the processing of raw materials in the Mineral, Chemical, Food, Recycling and Pharmaceutical Industries and offer machines and systems for separation of solids / liquids, for classification as well as crushing and pulverizing of several raw materials. Our range includes centrifuges, screening machines, fluidbed dryers, size reduction machinery, laboratory equipment and sample taking and preparation equipment.
Furthermore, below is our website information:
www.siebtechnik.com
www.tema.nl
www.tema.com.au
Exhibitor

Bray International, Inc. is a global leader in the design, engineering and manufacture of valves, actuation, and control products. Our versatile product lines allow Bray to deal with a diverse range of applications in the Tech Metals and Mining Industries that enhances the reliability and up time of our customers plant and equipment. Bray is a customer focused organization that uses the experience of its people to deliver tailor made solutions to its customers. Bray's global manufacturing and supply capability is there to support our customers globally but most importantly with a local presence that's Bray.
website link: https://www.bray.com
How to Sponsor
Capitalize on 2018 World Mining Summit: Lithium, Cobalt, Tech Minerals, Metals & Batteries Forum!
Do you have solutions for the Lithium, Rare Earth, Mining or Metals Industry? Looking for the ideal platform to raise your profile and to increase your ROI?
Leverage on our limited sponsorship packages to strengthen and confirm your market position through consistent and continual branding awareness and take advantage of the plethora of opportunities with high level decision makers.
Your Partnership with us will provide you with:
Unparalleled industry exposure
Leads generation and set-up of meetings with key decision makers
Positioning your company as a thought-leader
Reaffirming your position in the industry
Please contact Audrey Bright at +61 3 9909 7310 / +61 4 3228 7146 or email [email protected] to discuss potential sponsorship opportunities or to custom make your own package.
---
Benefits as Media Partner or Supporting Organization
Enhance your corporate profile and visibility within your industry – Your company's logo will be emblazoned on our brochures and distributed to industry visionaries globally.
Affiliation with an internationally recognized commercial event organizer.
Clariden Global events are widely known and trusted throughout the world for providing best value to senior industry executives. We partner with selected media and supporting organizations, capable of delivering the highest caliber of expert knowledge and key industry insights to the target market.
If you meet the criteria mentioned above and would like to explore the opportunity to partner with us for 2018 World Mining Summit: Lithium, Cobalt, Tech Minerals, Metals & Batteries Forum, please contact Mandy Denver at +61 3 9909 7310 or email [email protected].