Summit Highlights
Why Join Us at This Summit
10 REASONS TO JOIN US IN SEPTEMBER:
Meet the world's key tech metal buyers and sellers at one singular platform
Discover new trends and opportunities affecting the sector transformation
Understand new capital funding needs & how to find new sources of market supply
Learn investors' perspectives on tech & battery minerals
Understand the impact of disruptive innovation through AI, IoT, robotics, autonomous vehicles, drones, and their implications on demand for tech minerals
Evaluate risk and returns in investing: political risk insurance, trade credit, financing costs and risk recourse
Explore opportunities & new developments in the downstream sectors
Network with key mining policy makers, buyers, investors, suppliers
Understand the battery revolution – drivers and demands. advances in EV batteries
Explore current and upcoming projects & future prospects for the new Internet-of-Things sector
Hot Topics to be Discussed
DAY 1: TUESDAY, 18 SEPTEMBER 2018
Keynote Address by Hon Bill Johnston MLA, Minister for Mines and Petroleum
Meeting New Capital Funding Needs & Finding New Sources of Market Supply
Hot Mineral Roundtables: Global Mine Owners', Traders' and Investors' Perspectives on Tech and Battery Minerals
Mining Finance Roundtable
Focus: Cobalt/Lithium/Graphite/Nickel/Rare Earth and Specialty Metal Supply, Demand and Outlook
Mining Legal, Supply and Contracts Managers' Roundtable
DAY 2: WEDNESDAY, 19 SEPTEMBER 2018
Opportunities & New Developments in the Downstream Sectors Including: Industrial Minerals, Cathode Materials, Li-Ion Battery Technology, Nickel Sulphate and More
The Battery Revolution – Drivers and Demands, Advances in EV Batteries
Tech Metal Recycling Challenges and Markets
Mining Engineers, Contractors & Suppliers Roundtable
Project & Structured Finance for Mining Companies' Exploration Projects
SEMINARS: THURSDAY, 20 SEPTEMBER 2018
Structuring Financing for Your Next Tech Mineral Deal/Project: What Works
New Technological Updates on Battery Technologies/Internet-of-Things Advances and Demand for Future Tech Minerals
Exciting Seminar on Day 3
Session A: Structuring Financing for Your Next Tech Mineral Deal/Project – What Works
While mining majors will continue to rely on equity and debt financing, mid and small cap companies, and those looking into higher risk exploration projects, will benefit from new players taking a greater stake in the sector, from private equity to sovereign wealth funds. Join us to understand best financing models for your tech mineral project.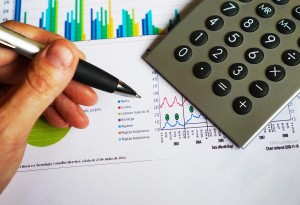 Session B: New Technological Updates on Battery Technologies/Internet-Of-Things Advances and Demand for Future Tech Minerals
Despite incremental advancements, batteries haven't changed all that much over the past decade. While it may be some time before we get more lasting batteries, development is progressing well, from over the air charging to super-fast 30-second re-charging. Discover the technological breakthroughs and batteries of the future.