Sponsors & Media
Supporting Partner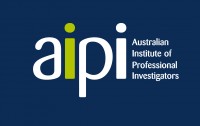 Established in 1995, the Australian Institute of Professional Investigators aims to be the premier organisation representing Australia's professional investigators, throughout both government and private sector organisations.
The AIPI welcomes investigators from all backgrounds who have a common purpose of conducting ethical investigations in a professional manner for the benefit of their clients and the community.
With establish chapters in most states and territories we provide opportunities for education, continual professional development and networking. Through our involvement with Standards Australia, state government legislators and investigation industry forums we are at the forefront of setting standards for investigators.
For more information, please visit http://www.aipi.asn.au/.
Supporting Partner

DAMA Australia, the local chapter of DAMA International, is a non-profit professional organisation dedicated to "promoting the understanding and practice of managing information as a key business asset". DAMA provides a forum for its members to exchange information problems, ideas, and experiences, helping information management practitioners become more knowledgeable and skilled in their profession.
DAMA has been in operation in Australia since the mid 1980s with active DAMA chapters in Sydney, Canberra, Melbourne, Perth, Brisbane, Adelaide and Parramatta. Visit us at http://www.dama.org.au
How to Sponsor
Capitalize on

Applying AI and Analytics For Better Risk, Fraud, Audit, Legal and Compliance Management
Do you have technological solutions to help enhance risk management framework, fraud detection, compliance and audit management? Looking for the ideal platform to gain market exposure and raise your profile?
Leverage our limited sponsorship packages to strength and confirm your market position through consistent and continual branding awareness and take advantage of the plethora of opportunities to interact with high level decision makers.
Your Partnership with us will provide you with:
Unparalleled industry exposure
Leads generation and set-up of meetings with key decision makers
Positioning your company as a thought-leader
Reaffirming your position in the industry
Please contact Joyce at +65 6716 9996 or email Joyce@claridenglobal.org to discuss potential sponsorship opportunities or to custom make your own package.
---
Benefit as Media Partner or Supporting Organization at the

 Applying AI and Analytics For Better Risk, Fraud, Audit, Legal and Compliance Management
Enhance your corporate profile and visibility within your industry – Your company's logo will be emblazoned on our brochures and distributed to AEC leaders across the Asia Pacific region.
Affiliation with internationally recognized commercial event organizer
Clariden Global events are widely known and trusted internationally for giving best value to senior industry executives. We partner with selected media and supporting organizations, capable of delivering the highest caliber of expert knowledge and key industry insights to the target market.
If you meet the criteria mentioned above and would like to explore the opportunity to partner with us for the Applying AI and Analytics For Better Risk, Fraud, Audit, Legal and Compliance Management, please contact Rosanna Smith at +61 3 9909 7310 or email rosanna.smtih@claridenglobal.org.