Agenda
Main Forum Day 1 | Wednesday, 24 November 2021

Time
Agenda
09:00
Welcoming Speech & Opening Remarks By Forum Producer
09:05
Forum Introduction & Highlights On Forum Day 1 Key Sessions By Chairperson
How AI And Robotics Are Creating The Future Of Healthcare
09:15
Future Of Healthcare
Keynote: How AI And Robotics Are

The Keys To Australia's

Healthcare Evolution

Australia is poised on the cusp of a healthcare AI revolution. Clinicians, researchers, data scientists, and engineers are increasingly working together to solve health challenges and create new innovations that make the most of limited resources. The near future will see the rise of intelligent digital tools that will help speed up diagnoses, improve patient care and transform the overall healthcare experience. Get a glimpse of the future of Australian healthcare in this keynote.

09:45
Hospital Of The Future
Pioneering The Future Of Pati

ent Care With AI: A Case Study Of

Royal Adelaide Hospital

This session will explore the new Royal Adelaide Hospital, which will feature a number of AI and robotics initiatives to streamline and improve patient care and provide greater safety, accuracy and efficiency when dispensing medication for patients. These include its automated robotic technology that is able to track drug use to individual patients, recording exactly where all medicines are distributed and to whom they have been dispensed, using Automated Guided Vehicle (AGVs) to deliver medication to inpatients, and automated microbiology system to support the timely diagnosis and treatment of infectious diseases.

10:15

Morning Break

Using AI To Enhance Patient Management
10:30
Do I Need To Go To The A&E? How Chatbots Empower Patients To Make The Right Decision

In the past, the only way people could find out whether a medical issue was serious or not was to go to the Accidents & Emergency (A&E) ward. The problem with that is that cases that may seem extremely serious could turn out to be something quite trivial.

For example, pain in the left arm – a symptom of a cardiac arrest – could turn out to be a simple pinched nerve. On the other hand, some people might dismiss a severe headache as being caused by stress or tension and not go to the A&E. And that headache could be a symptom of a serious neurological problem.

In this session, the speaker will show how AI can help people make informed decisions on whether or not to make the trip to the A&E through triage chatbots that help analyze a user's symptoms and then make recommendations on actions to be taken.

11:00
Case Study: How ACT Health Hospital Uses AI-Powered Health Analytics Tool To Optimize Patient Flow, Bed Management And Resources

Bed management and capacity planning is a crucial part of Australia's preparation for accumulating cases of COVID-19. ACT Health has partnered with Alcidion to leverage on artificial intelligence technologies to overcome this issue. An AI-powered health analytics tool, Miya Precision was deployed to ensure clinicians are aware of the current patient and bed status, improving communication and visibility of patient flow across the health service to streamline the patient stay and leverage on the capability of FHIR (Fast Healthcare Interoperability Resources) to overcome interoperability challenges. This is also potentially scalable to deploy a COVID-19 flag on their journey boards so that they can immediately see where they may have patients that need isolated care and where the suspected cases may be.

11:30

Roundtable Discussion

Challenges in AI adoption and scaling


Vicky Stavroulakis
Co-Founder
PintarHealthConnect

Overcoming patient resistance to AI in healthcare

Adversarial attacks: The risks of manipulation in AI applications

The Hippocratic Oath meets AI: Ethics and fraud


Rabia Khan
Head, Commissioned Research & Engagement
The George Institute for Global Health

The future of surgery with microbots and nanobots

Gaining context behind diagnoses with explainable AI

12:30

Lunch Break

Automating Hospitals With Robotic Assistants
13:30
Hospital Automation
Pharmacy Robot: New State-Of-The-Art Pharmacy Robot To Help Hornsby Hospital To Dispense And Conduct Stocktake Medicine

At Hornsby Hospital Australia, a million-dollar robot has been used to help pharmacy to operate faster, more efficient and safer. The state-of-the-art pharmacy robot is able to pick up prescribed medication from doctors and identify the right medication before dispensing to the patients. It also has helped the hospital to improve their stock inventory management and improves medical safety as well. Find out more about this new robotic dispensing and stocktaking system in this session.

14:00

Rehabilitation Robotics
Transforming Patient Rehab Through Robot-Assisted AI-Exoskeleton

This session will look at a breakthrough robot-assisted upper limb rehabilitation system, 'Franky' that was designed to assist stroke patients in their recovery therapy journey. Franky is able to read patients' desired movement by measuring their brain's electrical signals which gave a direct visual feedback by demonstrating the correct way to perform the desired movements. Franky can be worn as an exoskeleton that provides physical assistance-as-needed to guide them through therapeutic movements.


Dr. Steven Weidong Su, PhD
Associate Professor, School of Biomedical Engineering, Faculty of Engineering and IT
University of Technology Sydney
Enabling Early Detection, Prediction And Diagnosis Of Illness With AI

14:30

The Future Of Skin Cancer Detection Could Be Artificial Intelligence

 

North Queensland has been one of the most dangerous UV ratings in the world and such high exposure of UV would prone to cause skin cancer. The North Queensland clinic has just started using AI software as part of its routine skin checks and in this session you will learn on how AI can help to improve its analysis and identifying skin cancers from high-resolution photos of patient's skin taken by a computer-sized machine.


Dr. Jeremy Hudson
Clinical Director
North Queensland Skin Centre

15:00

Afternoon Break

15:15

AI in IVF
Virtus Health Case Study: Leveraging AI Technology To Help On Increasing Success Rates In IVF Pregnancies

Around one in seven couples have trouble conceiving, which means there is a high demand for solutions such as in vitro fertilization, also known as IVF. IVF, however, only has a 30% success rate, is expensive and can be both mentally and physically taxing for patients. IVF Australia as part of Virtus Health Group has developed an artificial intelligence system to predict the likelihood of a viable pregnancy from transfer of a single embryo in a woman undergoing IVF. The time-lapse video image of thousands of embryo during the development were used to train the AI which allows embryologists to identify the embryo with the best chance of achieving a successful pregnancy as quickly as possible.


Teena Pisarev
Managing Director NSW/ACT & Singapore
Virtus Health

15:45

AI In Pandemic
Helping COVID-19 Patients To Stay Safe with AI Backed Pandemic Intervention And Monitoring System

COVID-19 has hit hard globally and Australia has also been heavily affected. At a point, there are almost 3000 people in Victoria with coronavirus who remain at home, often isolated from their family and unable to visit their doctors. To keep the patients safe from the risk of virus exposure in the hospital, Alfred Health and Deakin University has developed automated monitoring system that leverage on AI technology in monitoring COVID-19 patients at home, and dispatch ambulances if they deteriorate. Learn more on this system at this session and how this AI Pandemic Intervention and Monitoring System (PIMS) has successfully rolled out and saving the hospital capacity as well as ensuring COVID-19 patients are safe.


A/Prof Joseph Mathew
Deputy Director of Alfred Health Trauma Services
The Alfred Hospital

16:15

AI In Cancer Detection
Leveraging The Power Of Artificial Intelligence To Help Detect Signs Of Cancer

An international collaboration led by University of Sydney, with support from the Australian Nuclear Science and Technology Organisation (ANSTO) has developed an AI-powered application called PathoFusion that could be used to help examine tissue samples and identify signs of cancer. The advanced, innovative artificial intelligence application uses deep learning model to recognize malignant features and immune response markers, independent of human intervention and map them simultaneously in a digital image. Pathofusion reliably identified forms and structural features with a precision of 94% and sensitivity of 94.7%, and an immune markers at a precision of 96.2% and sensitivity of 96.1%.

16:45
Closing Remarks By Forum Chairperson
Main Forum Day 2 | Thursday, 25 November 2021

Time
Agenda
09:00
Welcoming Speech & Opening Remarks By Forum Producer
09:05
Forum Introduction & Highl

ights On Forum Day 2 Key Sessi

ons By Chairperson

Andrew Saunders
Board Director & Chair of Community Advisory Committee
Eastern Health
Precision Medicine And Personalized Treatment With AI
09:15
AI Personalization Of Treatment
Precision Medicine With AI: Combining AI Technologies With Genomic Data To Predict Patient Response To Cancer Treatment

Precision medicine brings together existing and new data, human skill, data analytics and compute capability to explore complex patterns of disease. This will result in better, more tailored treatments, healthier populations and a more efficient and effective health system. This session will dive into the power of AI combined with demonic data to predict patients' responses to cancer treatment while developing a more personalized medicine for patients.


David Bunker
Executive Director (CEO)
Brisbane Diamantina Health Partners (Confirming)
09:45
Precision Medicine
How Microsoft Uses AI To Scan Thousands Of Daily Research Papers Into An Enabler Of Precision Medicine

With some 4,000 biomedical research papers published every day, relevant information in specific areas that medical professionals need can be easily lost. Microsoft and Maine-based non-profit research institution The Jackson Laboratory have teamed up to address this by building machine learning tools that help interpret massive volumes of research data. This has the potential to help providers choose the most appropriate treatments and speed up treatment breakthroughs. Find out how AI's data-crunching capabilities are changing the face of medicine in this session.

10:15

Morning Break

Using AI To Enhance Patient Management
10:30
AI In Personalized Treatment
Use Of AI To Personalize Cancer Care At Icon Group


Icon becomes the first in Southern Hemisphere to deliver game-changing radiation therapy that personalizes cancer care using Varian's Ethos therapy. It uses artificial intelligence to plan radiation therapy treatments that are designed to deliver a new level of accuracy where the technology allows clinicians to adjust how treatment is delivered by monitoring the patient's internal and external anatomy. In this session, you will find out more on the capabilities of this world-leading radiation technology.


Mark Middleton
CEO
Icon Group
11:00
Using AI In Medical Diagnostics

According to a report published by the Guardian newspaper, AI is on par with human experts when making medical diagnoses using images. Advocates for increasing the use of AI in healthcare highlight benefits such as freeing time for better doctor-patient interactions and helping doctors develop tailored and targeted treatments.

This session will explore the potential of using AI in medical diagnostics. Points of discussion include:

Benefits and risks of using AI in medical diagnostics

The importance of ensuring that AI complements and not replaces the doctor-patient relationship

How to safeguard against algorithm and machine failure in diagnostics


Dr. Sandeep Reddy
Associate Professor
Deakin University
11:30
AI Regulation
Panel: Who Is Responsible For AI Misdiagnosis? Regulatory Perspectives On AI


This session will discuss the new legal and corporate challenges posed by the advent of AI in healthcare. For instance, disputes might arise from the autonomous nature of AI: how should the technology and by vicarious liability the manufacturers, share responsibility for wrongful or negligent diagnoses? Firming up legislation will be key to overcoming hospitals' and doctors' reluctance to adopt AI – and all its benefits – into regular practice.

Panel Moderator:


Andrew Saunders
Board Director & Chair of Community Advisory Committee
Eastern Health

Panelists:

Rita Matulionyte
Senior Lecturer in Law
Macquarie University

Dr. Sandeep Reddy
Associate Professor
Deakin University

Dr. Sonu Bhaskar
Founding Director
NSW Brain Clot Bank
AI And Predictive Analytics For Preventive Intervention
12:00
Predictive Intervention
Identifying Patients At Risk Of Sepsis For Early Intervention With Predictive Algorithm And AI Profiling

The knowledge- and labor-intensive nature of healthcare makes it ripe for AI disruption. One recent example, NSW Health utilizes artificial intelligence (AI) to detect complex patterns that are indiscernible to humans from the data of patients who did develop sepsis. By using machine learning and related AI techniques and displaying the information from a sepsis-predicting algorithm on an app, it can detect signs earlier within emergency department waiting room and immediately seek for response to ensure patient's safety.


Dr. Amith Shetty
Clinical Director, Patient Experience and System Performance Support
NSW Ministry of Health

12:30

Lunch Break

Technology And Improving Aged Care

13:30

Dementia Australia Case Study: World-First AI Avatar To Improve Dementia Care

With almost half a million Australians living with dementia – which is projected to increase to 1.1 million people by 2058, it is crucial to improve the quality of dementia care which includes effective and engaging communication. Dementia Australia has launched its new generation immersive experience, Talk with Ted, to educate their care workers to better communicate with and support people living with dementia. By leveraging AI technology, it provides an online simulation of a typical communication experience between a care worker and someone living with dementia.


Dr. Tanya Petrovich
Business Innovation Manager
Dementia Australia
AI-Enabled Virtual Assistants In Healthcare

14:00

AI For Clinical Decision Support
Monash University And Alfred Hospital's AI Superbug System: Supporting Super Bug Diagnosis, Treatment And Prevention

 

Superbugs are mutated forms of bacterium and viruses with no known treatments and lead to massive annual deaths in statistics. Monash University and Australia's The Alfred Hospital has developed an artificial intelligence-based "Superbug" detection system that aims to diagnose, prevent and better treatment. The AI-based superbug detection system uses artificial intelligence technologies to predict the superbug's existence in the human body. Eventually it would also help to create personalized treatment for patients who suffer from superbug evolved from some of the common diseases.


Prof. Geoff Webb
Research Director, Monash Data Futures Institute
Monash University

14:30

AI For Clinical Neurosciences
AI In Computational Neurosurgery And Clinical Neurosciences

 

It is now clear that artificial intelligence models in conjunction with high-quality clinical data could bring an improved prognostic and diagnostic models in neurological disease and assist the healthcare setting with accurate clinical decision. In this session, you will learn how the core concept of artificial intelligence is able to harness its support to clinicians and neuroscience researchers and specialists in making critical clinical decisions.


Prof. Antonio Di Ieva
Consultant Neurosurgeon
Macquarie Neurosurgery

15:00

Afternoon Break

Augmenting Telemedicine With AI

15:15

AI For Telemedicine
Designing Futuristic Telemedicine Using Artificial Intelligence And Robotics In The COVID-19 Era

AI is shifting healthcare away from reactive care delivered only in the hospital or doctor's office, to continuous health and wellness. The Royal Prince Alfred Hospital (RPA) has launched its RPA Virtual Hospital where its intensive care unit-quality monitor patients who shown mild symptoms of COVID-19 from home with the assistance of AI technology that analyze the condition of its patients to determine on next treatment to be taken. Learn more about AI's impact on telehealth and how it makes it possible for the patient to be the 'point of care' in this session.


Dr. Sonu Bhaskar
Founding Director
NSW Brain Clot Bank
Robotic Surgeons

15:45

Robotic-Assisted Surgery
Minimally Invasive Surgery: Perform Complex And Common Treatments With Cutting Edge Surgical Robotic System For Better Patient Outcomes

This session will touch on the use of the latest minimally invasive robotic surgical technology at Macquarie University Hospital, the first facility that adopted in Australia to perform gynaecological, urologic and general surgery laparoscopic procedures. Being modular and versatile, the system can be quickly moved between operating rooms, allowing surgeons and hospitals to maximize the number of procedures the system can perform.

16:15

Robotic Surgeons
Why Robotic Surgeons Deliver Greatly Improved Patient Benefits Over Traditional Procedures

In this session, you will see how, at Sydney Adventist Hospital, robotic surgery combines the skills and talent of surgeons with the precision of a surgical system to deliver a better clinical outcome. By overcoming the challenges of traditional open surgery, this minimally invasive technology allows surgeons with greater precision which also can result in faster patient recovery, less pain, less blood loss and scarring, as well as a lower risk of infection.

16:45
Closing Remarks By Forum Chairperson
Post-Forum Workshops | Friday, 26 November 2021
Workshop A:
Standardization Roadmap For AI Implementation In Healthcare
9:00AM – 12:00PM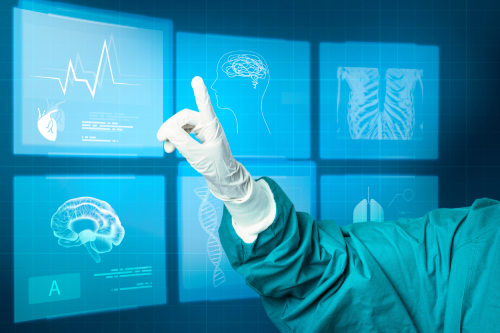 Artificial Intelligence (AI) has opened up significant opportunities in transforming the healthcare system, be it on diagnosis, treatment or patient experience, however one of the most challenging process in this adoption is standardization. In this workshop, it will help you to create a practical standardization roadmap by identify challenges, barriers and gaps; and discuss steps to optimize regulatory frameworks in the whole AI adoption process to your healthcare system.
Workshop B:
Applying AI In Improving Patient Flow And Reducing Waiting Times
1:00PM – 4:00PM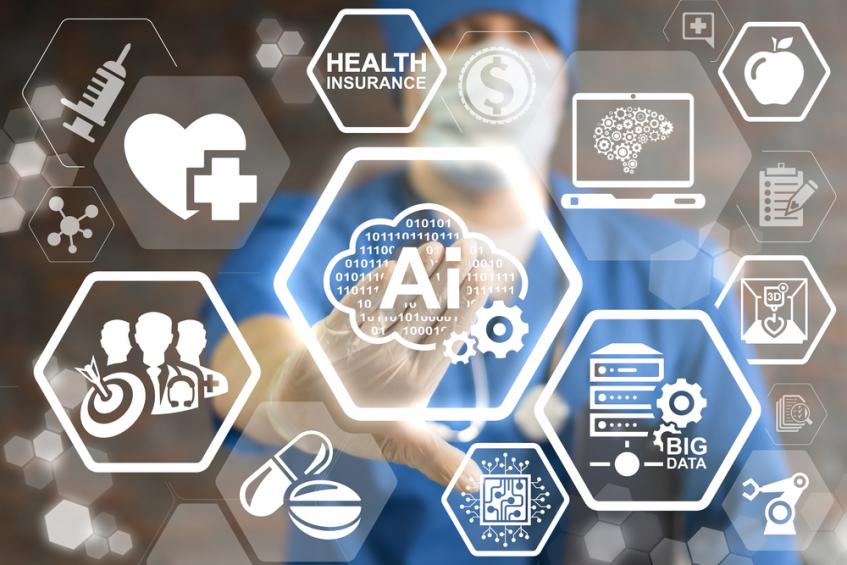 The best deployment of AI in the healthcare sector is to provide augmented intelligence that helps medical practitioners to perform at their best by providing them with timely and accurate data-driven recommendation in order to strive for healthcare excellence. However, it is also crucial that the healthcare system are able to provide an optimal patient experience by ensuring the patient flow is seamless. This workshop will provide you insights on the mechanism of AI in managing a seamless patient flow through its data-driven recommendation and how it can help to reduce patients' waiting time to get the best patient experience from the healthcare system.