Global Speakers

THE HON. KAREN ANDREWS
Minister
Department for Industry, Science and Technology
Karen Andrews brings her experience in engineering, industrial relations and running her own business to her role as Minister for Industry, Science and Technology.

The Minister was one of only two female graduates in Mechanical Engineering at QUT in 1983, and later worked at power stations and petrochemical sites.

Having run her own Human Resources and Industrial Relations Consultancy, Karen understands the pressures of owning and running a small business.  She is a strong advocate for businesses as the powerhouse of our local economy.
Keynote: Australia's Advanced Manufacturing Initiatives "Industry 4.0" – Transforming the City-State into Australian's Future Manufacturing Powerhouse


LEANDRO LOPEZ DIGON
Deputy Chair
Economic Development Australia

DON MOLONEY
Deputy Director
Department of Defence of Australia
Don Moloney is a restless and passionate leader of Naval innovation and technology. He has held various engineering roles within the Australian Department of Defence and its suppliers over the last ten years including Engineering Manager at the Guided Missile Frigate Systems Program Office. He is currently involved in the Navy's Additive Manufacturing program and is responsible for unifying industry, government and Navy in finding paths to successful capability outcomes. Don graduated from Sydney University as a mechanical engineer with first class honours, where he held the Rolls Royce undergraduate scholarship and a position on the Dean's list for academic merit. He also has two masters degrees in engineering. He was awarded a gold commendation by the Chief of Navy in 2017 for thought leadership in fostering innovation and collaboration in Navy, and for founding the Navy's Centre for Innovation. Don is an active member of the institute of Engineers Australia and sits on the Sydney Division committee.
Topic: Australia 3D Printing Case Study : How Additive Manufacturing enables Rapid, Low-cost Production of quality 3D-Printed Parts
Topic: Why On-Demand Could Be the Future of Manufacturing


MOATAZ AHMED
Plants Directors Claremont & Burnie
Mondeléz International
Moataz is responsible of Mondelez Tasmania Operations P&L which includes 300MM AUD operating budget and servant leader for 400 employees across Tasmania operations. He looks after 2 Manufacturing site, One in Claremont which is biggest chocolate operation across AMEA region, 55K Ton of chocolate per Year with 500$ MM revenue annually and second plant inBurnie which produce 85MM liter of Milk annually.
Moataz mainly looks after Engineering and integrated lean six sigma deployment at one of Mondelezsites at Melbourne, Australia.
Topic: Smart Factory of the Future Case Study: Mondeléz International transforms its Australia Plant into a Smart Factory


WEI DENG
Director of Solutions
JD GROUP (Invited)

CHRISTINE G. MILLER
Head of Supply Chain Advisory - Pacific
CBRE Asia Pacific

SIMON ROWE
Supply Chain Transformation Leader ANZ
Kimberly-Clark

PROF. ALEKSANDAR SUBIC
Deputy Vice-Chancellor (Research & Development)
Swinburne University of Technology
Topic: Tonsley Manufacturing Innovation Hub (TMI) Case Study: Boosting Factory of the Future's Industry 4.0 capability with advanced manufacturing training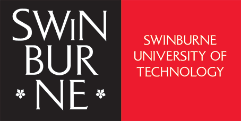 JEETENDRA BHARDWAJ
Senior Enterprise Architect -Connected Systems
Automotive Industry
Topic: (Automotive Industry) Examining The opportunity of open data sharing with the connected world

JOÃO CURADO SILVEIRINHA
Former Global Chief Technology Officer (CTO)
Banlaw
SMEs Panel: How can SMEs Start to Automate their Manufacturing Floor
JOSEPH LAWRENCE
Principal Partner
ANZ Strategic Partnerships Group
SMEs Panel: How can SMEs Start to Automate their Manufacturing Floor
MARIO DIMOVSKI
CEO
Tradiebot Industries

SANTIAGO VELA GOMEZ
Strategy and Digital Transformation Lead
PACCAR
Santiago Vela Gomez is the Digital transformation Lead of PACCAR Australia, he works with  PACCAR executives to envision and build what's next by strategically balancing People, Processes and Technologies. Located in Melbourne Australia and open to the world through the internet, Santi combines strategy, sentiment analysis, data science and creative design with deep industry expertise and insights, to develop new digital solutions and business models of the future. Recognised by his peers and the industry,  Santi is at the forefront of innovation to address the entire breadth of PACCAR Australia opportunities in the evolving world of cloud, digital, narrow AI and CRM platforms. Building on a strong 20-year heritage and deep industry-specific expertise, he enables organisations and empowers business leaders to realize their business ambitions through an array of insights from strategy to operations. Santi is driven by the conviction that the business value of technology comes from and through people.
Topic: Empowering Manufacturer with AR/VR/MR to Gain Insights on Equipment Health and Product Models to Improve Plant Operations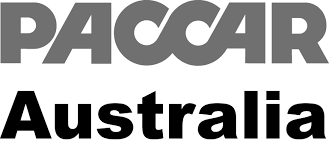 IAN HARDCASTLE
Practice Director, Digital Engineering and Services
Jacobs

CAMERON McEACHERN
Head of Operations & Products - Oceania
DHL eCommerce

FRANCK WEBERT
Operations and Business Transformation Director Australia & New Zealand
Essilor International

JUXI LEITNER
Research Fellow
Australian Centre for Robotic Vision

PROF. DIMITRIOS GOKOPOULOS
Director, Key IoT Lab
Swinburne University of Technology
Prof. Georgakopoulos is the Director of the Key IoT Lab at the Digital Innovation Platform of Swinburne University of Technology. Dimitrios came to Swinburne from his roles as Research Director at CSIRO's ICT Centre and Professor at RMIT. He is currently an adjunct professor at Australian National University and a CSIRO Adjunct Fellow. Dimitrios has also held research and management positions in several industrial labs in the USA, including Telcordia Technologies (where he helped found Telcordia's research labs in Austin, Texas and Poznan, Poland), Microelectronics and Computer Corporation, GTE (now Verizon) Laboratories, and Bell Communications Research. Dimitrios is an internationally known expert in IoT, process management, and data management. He has won more than twenty major research awards, produced two hundred publications that have been cited 13K times, and attracted significant external research funding ($35M+) from industry and government organisations in the USA, EU, and Australia.
Topic: The Power of AI in Entire Manufacturing: From Demand Planning to Automated Quality Control and Predicting Machines Breakdown