Forum Highlights
Why Join This Forum
10 REASONS TO JOIN US AT THIS FORUM

Harness unique AR/VR uses and applications that organizations have strategically and successfully implemented
Benchmark and adopt tried-and-tested CX strategies from brands and their partners that have successfully leveraged digital-driven CX and achieved significant ROI
Discover how to foster collaborative innovation between CX professionals and digital innovators through exclusive co-present sessions
Uncover the best ways to capture, process and interpret data to deliver hyper-personalized and engaging customer experiences
Tap into fresh insights, leading market case studies and solutions from experienced & world-class AR/VR experts in creating effective and customer-centric AR/VR strategies
Network and forge strategic partnerships with high-profile attendees and industry peers
Redefine the role of new technologies to engage your customers
Develop strategic AR/VR plans, learn how to leverage them in your business
Revolutionize AR/VR as the new frontier for CX to achieve the next level of your customer engagement
Leverage on the latest technology in cost-effective ways for your marketing and branding
2018 Forum Key Themes
FORUM AHEAD-OF-THE-CURVE HIGHLIGHTS:
Facebook Keynote Address: How Facebook is Re-Defining Customer Experiences and Marketing Breakthroughs With Innovations in Augmented Reality Messengers and Cameras

Why Retail Giants Including eBay are Betting Big on Augmented Reality (AR)?

How Augmented Reality Will Reinvent Product Design


How the Global Authority on Merino Wool used VR for its Customer Engagement and Experience

Scaling AR for Massive Adoption

AR/VR Museums, Galleries, Libraries, Archives and the Attractions Industry: How AR/VR Will Improve Visitor Experience

Virtual Reality as a Game Changer in Top Sports such as Cricket & Football

Panel: What Does It Take to Create the Perfect AR/VR Experience?

Transforming Product Experiences into Product Relationships with the Power of Augmented & Mixed Reality

Roadmap and Roadblocks of Immersive Technologies

AR/VR and MR Product Development Site Tour
Exclusive Site Tour/Workshop
AR/VR/MR PRODUCT DEVELOPMENT SITE TOUR OR DESIGNING YOUR OWN AR/VR EXPERIENCE WORKSHOP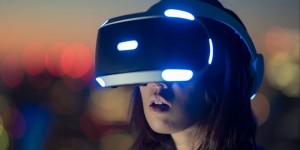 Unique to this year's forum is the exclusive AR/VR/MR Product Development Site Tour, a dynamic site tour where you will see how top studios in Australia are developing compelling content with AR/VR and showcase some of the most progressive and exciting AR/VR products  that have been created for major industries including customer experience, novel storytelling, marketing experiences, immersive retail shopping, broadcasting, e-sports, travel, properties and more.
You will discover the key factors you need to consider when creating perfect AR experiences such as volumetric interfaces, object placement, scene understanding and some of the roadblocks and challenges in adopting AR/VR technology.
Or Alternatively:
Experience a hands-on workshop on "Designing Your Own AR/VR Experience" by top AR/VR Digital Designer.