Summit Highlights
Why Join Us At This Summit
10 REASONS TO JOIN US IN APRIL:
Acquire actionable insights, proven solutions and effective strategies to

prevent data breaches during cyber-attacks

Exclusive international case studies by frontier cyber warriors who have played imperative roles in cyber operations and cyber security innovations
Engage and network with some of the most inventive minds at the frontier of cyber security community,

build valuable strategic partnerships

Stay ahead of the cyber technology curve and discover what's next in new cyber technologies to help future-proof your organisation
Be part of the exclusive gathering of CISOs, CIOs, CEOs of key and emerging players in the cyber battlefront
Invaluable takeaways from best practices, new case studies and research findings, and practical insights on how innovations in cyber security technology can be help build a safer cyber environment and optimize operational efficiency
Evaluate cyber security initiatives in areas like CASB, Cyber Governance, DevSecOps, Access Management, Vulnerability Assessment, Gap Insurance, Managed Security Services and Cyber Intelligence
Join the many panel discussions and round tables at the summit, get all your pressing questions answered, and help map out your transformational cyber security journey
Understand what are backdoors, zero day exploits and how security by design can address these challenges
Ride the new 5G cyber wave, pre-empt new cybersecurity onslaughts from on-coming quantum cryptography
Hot Topics To Be Discussed
PRE-SUMMIT MASTERCLASS: WEDNESDAY, 1 APRIL 2020
Incident Response, Threat Hunting, And Digital Forensics
Cloud Security And Operations – Developing Your Cloud Access Security Broker (CASB) Strategy
Building A Defensible Security Architecture And Engineering
Hacker Tools, Techniques, Exploits, And Incident Handling
SUMMIT DAY 1: THURSDAY, 2 APRIL 2020
Weaponizing AI: How Cyber Criminals Are Using Machine Learning To Launch Attacks And Machine Learning To Improve Exploits – Case Study Of Creating An Adaptive Blockchain For Messaging Purposes For Bypassing Government Controls
Managing Major Cyber Incidents – Insights And Observations
Lessons From Past Data Breaches
International CyberSecurity Frontier Case Studies
Global CEO –CIO- CTO – CISO Panel Discussion
Security By Design For IoT Networks
SUMMIT DAY 2: FRIDAY, 3 APRIL 2020
Deploying A Zero-trust Approach To Securing Access Of Mobile Devices, Apps And Networks. Securing User Access Authentication In A Perimeter-less World – A Corporate Perspective
Leveraging Machine Learning, Automation And AI In Next Generation Cybersecurity
Automating Cyber Security Defences In The Next Industrial Revolution
Next Wave Of The Future: Cyber Security In Space Systems & Technologies
5G & Cybersecurity
Why A Massive Cyber Attack On 5G & Vulnerable Iots Could Cripple An Entire City Or Country – Managing New Challenges In 5G, Cybersecurity, Security Design, Zero Day Exploits
Masterclass On 1 April 2020
[9.00am – 10.30am] Seminar A: Incident Response, Threat Hunting, And Digital Forensics
Helping responders and threat hunting teams with advanced skills to hunt down, identify, counter and recover from a wide range of threats within enterprise networks including nation-state adversaries, organised crime syndicates and hactivism. Threat hunting is limited by a few factors: good quality data, pervasive visibility across your control points, advanced AI and Machine Learning, and superior detection/correlation. Legacy tools just don't work. What are the right tools that will work, how the data needs to be improved, finding the threats, and how to build automation to respond and react to your events
Update with hands-on incident response and threat hunting tactics and techniques that elite responders and hunters are successfully using to detect, counter and respond to real-world breach cases
Devising Penetration Testing and Vulnerability Assessment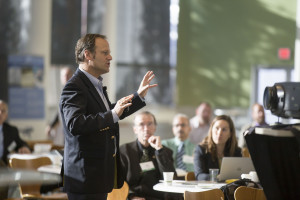 [10.45am – 12:00pm] Seminar B: Cloud Security And Operations – Developing Your Cloud Access Security Broker (CASB) Strategy
The cloud adoption is growing at an exponential pace, many traditional IT setups are being replaced and evolved to adopt cloud whether on a whole or as a hybrid solution. people are becoming increasingly mobile, collaborate more freely, and shifting more of their data to the cloud. With that in mind, organizations big or small needs security that governs use and protect data everywhere. Most IT teams are still struggling trying to make their legacy security products to continue providing a secured computing environment, only to fail as these products are not designed primarily to handle the modern cloud. Legacy solutions works like binary, on or off, allow or block, making exceptions or granular controls are not a standard in many legacy products. These products also present blind spots, putting sensitive data at risk of loss, exposure and abuse. To optimize the adoption of cloud, people and companies should be able to collaborate without limits, working safely across the cloud, web, devices and locations. A good Cloud Access Security Broker (CASB) platform should provide the deepest visibility into cloud and web transactions so that IT security teams can make informed policy decisions to reduce risk. The platform should also enable enterprises to secure both sanctioned and unsanctioned cloud services, protect sensitive data across the cloud and web, and stop even the most advanced online threats. Essentially a good CASB solution should empower organisations to customize security designed according to how the company work, without slowing them down.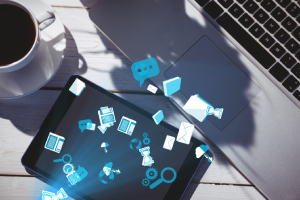 [2.00pm – 3.30pm] Seminar C: Building A Defensible Security Architecture And Engineering
Illustrating and Showcasing the Latest Methodologies (with case studies) in:
Endpoint detection and response (EDR)
Network Traffic Analysis (NTA)
Malware sandboxes
Central analytics and management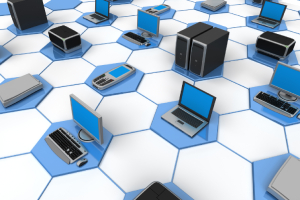 [3.45pm – 5.00pm] Seminar D: Hacker Tools, Techniques, Exploits, And Incident Handling
Understanding hackers' tactics and strategies, finding vulnerabilities and discovering intrustions and equipping with a comprehensive incident handling plan. Know the latest cutting-edge insidious attack vectors. Provide a step-by-step process for responding to computer incidents and inside view of how attackers undermine systems, so that one can prepare for, detect and respond to them.