Global Speakers

Dr Adam Chee
Principle Consultant & Director
Binary Healthcare (BNHC) Pte Ltd
Dr. Adam Chee is the Founder & Chief Advocacy Officer of BinaryHealthCare, a social enterprise serving to "Bridge the eHealth Divide" by enabling sustainable innovation in patient-centred care through stakeholders empowerment to achieve context-effective adoption of Digital Health as an enabler. Bringing 15 years of experience and expertise in strategy & operations, technology & workflow advisory, implementation & adoption of eHealth across ASEAN, North Asia and Middle East, Adam had a successful career in the IT industry before venturing into Health Informatics in 2002, where he works across the healthcare ecosystem, including the primary care sector, private & public tertiary hospitals, research institutes, government health agencies and NGOs across the globe.

Dr Chiou Shu-Ti
Senior Consultant Physician
Taoyuan General Hospital, Ministry of Health and Welfare, Taiwan
Shu-Ti Chiou, M.D. (specialist of family medicine) & Ph.D. in epidemiology, is the former Director-General of Health Promotion Administration in Ministry of Health and Welfare, Taiwan 2009-2016, former Chair of the Governance Board of International Network of Health Promoting Hospitals & Health Services 2012-2014, and former Global Vice President for Partnerships of the International Union for Health Promotion & Education 2013-2016. She established the "Task Force on HPH & Environment" and the "Task Force on HPH & Age-friendly Health Care" in collaboration with the WHO Collaborating Center for Evidence-based Health Promotion in Hospitals. Dr. Chiou initiated several pioneering initiatives in health promotion & in healthcare delivery reforms, including health-promoting healthcare initiative, diabetes shared care program, age-friendly city & healthcare initiative, healthy city & healthy settings development, breastfeeding policies, comprehensive cancer control policy, obesity prevention & control, etc., and published scientific evidences on evaluation of their impact.
Dr. Chiou has received many honorable awards, such as the Distinguished Achievement Award for Ten Outstanding Civil Servants (1999), the Award for Top Ten Outstanding Young Women in Taiwan (2000), the National Award for Model Civil Servants (1999 & 2012). Internationally, Taiwan was awarded with "the Network with Outstanding Fulfillment of Health Promoting Hospital Strategy" in 2013, and its cancer control plan and breast cancer control plan were rated with highest score among nine Asian countries and region in 2015 & 2016 respectively, its palliative care, the 6th in the world & the best in Asia in 2015, by the Economist Intelligence Unit (EIU).

Prof Chon Yongho
Assistant Professor
Incheon National University, South Korea
Prof Chon's main research area is long-term care for older people. In particular, he has conducted a number of comparative studies of community-based long-term care systems of Korea, Germany and England. Prof Chon is also highly interested in the long-term care services delivery system and the marketization of care issues. He has published numerous English and Korean journals and is currently conducting research on the integration between health and social care services. In addition, Prof Chon is heavily involved in a number of Korean government funded research projects. Prof Chon is a graduate of Yonsei University in South Korea and a doctoral degree recipient from the University of York in the UK.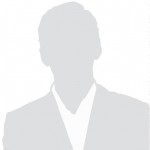 Edwin Yim
Director, Family & Caregiver Support
AWWA Ltd

Eva AJ Sabdono
Executive Director
HelpAge Indonesia
As the Chairman of the Board of the Alzheimer Indonesia, Ms Eva Anne Jeanne Sabdono has extensive experience in the business world, and counter balances her business life with activities in social development, especially to improve quality of life as well as care conditions for the ageing population in Indonesia. Eva organized the HelpAge International Regional Conference in Bali in 2008 and ROK-ASEAN Regional Conference on Home Care in Yogya, 2009. She attended as a participant as well as a resource person in many National as well as International Conferences, Seminars and workshops since 1999 – to date. A Master holder in Education from the Institute of Education (IKIP) in Jakarta and in Business Administration from the University of the City Of Manila – Philippines, Eva is also a member of the Indonesia Psycho Geriatric Association, the Indonesia Gerontology Association (PERGERI) as well as the National Movement on Ageing (GNLP).

Karen Lee
CEO
Home Nursing Foundation
Karen graduated with a first class honours degree in Zoology from the National University of Singapore. She never pursued her dream of working with animals, choosing instead to join the Economic Development Board chasing after biomedical investments to be set up in Singapore, and subsequently freelancing as a business consultant. She joined healthcare in 2007, working in clinical operations at the Singapore General Hospital and National University Hospital System. Her last posting before joining the Home Nursing Foundation as CEO in 2014, was to set up the SingHealth Regional Health System (RHS) Office.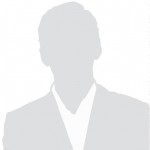 Dr Kenichi Sato
Instructor & Consultant
Japan Primary Care Association

Kiesha Prem
Fellow Research Assistant
Saw Swee Hock School of Public Health, National University of Singapore (NUS)
Kiesha Prem is a research assistant at the Saw Swee Hock School of Public Health (SSHSPH), where she does modelling work with the Biostatistics and Modelling Domain. She trained at the Department of Statistics at the National University of Singapore where she obtained her BSc. (Hons) in Statistics. Currently, Kiesha is a PhD candidate with SSHSPH under Associate Professor Alex Cook. Some of her research interests include infectious disease modelling using Bayesian statistics and survival analysis in nutritional epidemiology.
As a member of the Singapore Zika Study Group, Kiesha contributed spatial statistics and modelling expertise to bolster and supported the Ministry of Health's strategic team in tackling the national crisis. She is a passionate educator and together with a team, she has conducted several R and biostatistics workshops around ASEAN (University of Public Health in Yangon, Mahidol University in Bangkok, UCSI University in Kuala Lumpur, and SSHSPH in Singapore). She assisted the organising team for several Public Health Thought Leadership dialogues in SSHSPH with Dr Margaret Chan, Professor John Ioannidis and hosted the recent session with Professor Paul Zimmet.

Dr Kirk F. de Korne
Deputy Director, Medical Innovation & Care Transformation (MICT)
KK Women's & Children's Hospital
Dr Dirk F. de Korne holds positions as Adjunct Assistant Professor at Duke-NUS Graduate Medical School Singapore and Erasmus University Rotterdam, Netherlands. His implementation, research and teaching focuses on the diffusion of quality and patient safety innovations and include business process and systems redesign, human factors and ergonomics, and performance benchmarking. He holds an MSc in Health Policy and Management from Erasmus University Rotterdam and a PhD in Public Health from University of Amsterdam.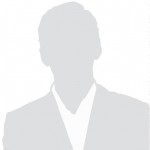 A/Professor Lee Kheng Hock
Senior Consultant, Family Medicine and Continuing Care (FMCC)
Singapore General Hospital

Loh Shu Ching
CEO
Ren Ci Community Hospital
Ms Loh Shu Ching has 20 years of healthcare experience, with 8 of these in the ILTC sector. She started her career in the healthcare industry with Tan Tock Seng Hospital where she rotated through various administrative and operational units including Medical Records, Case Management and Inpatient Operations. She was seconded to the Home Nursing Foundation (HNF), a voluntary welfare organisation, as its General Manager in April 2009. At HNF, she initiated HNF's partnership with GPs to provide multidisciplinary home care services. She became the CEO of Ren Ci Hospital in 2011. During her tenure, Ren Ci started a Day Rehab Centre and SPICE in the Community Hospital and a second nursing home and senior care centre in Bukit Batok St 52. The team is preparing for another home and SCC in Ang Mo Kio to be opened in the 2nd half of this year. Shu Ching chairs the Community Care Manpower Committee.

Marie Alford
Head of Implementation, Dementia Care
HammondCare
Regarded as one of Australia's most innovative health and aged care providers, HammondCare founded the Dementia Centre in 1995. With the aim to improve quality of life for people living with dementia, DementiaCentre of HammondCare is recognized both nationally and internationally as a leading resource and research centre for aged care. Marie Alford is the Head of Implementation for the Dementia Centre, HammondCare leading the development of the national Dementia Behaviour Management Advisory Services and Severe Behaviour Response Teams. Marie has lectured and tutored at Universities, worked in research and advocacy and presented at major dementia and aged care conferences in Australia and internationally and led the development of a range of innovative dementia training and education resources and packages.

Dr Ng Wai Chong
Medical Director
Hua Mei Centre for Successful Ageing, Tsao Foundation
Dr Ng Wai Chong is the Chief, Clinical Affairs of Hua Mei Centre for Successful Aging of Tsao Foundation. His areas of interest include primary health care for the very frail, elder mistreatment, end-of-life care and comprehensive geriatric assessment. He is currently a member of MSF-Adult Protection Team and the Vice President of Home Health Care Association. Dr Ng is on the Advance Care Planning Expert Panel of the Agency for Integrated Care and the Medical Advisory Board of Ren Ci Hospital and Nectar Care Services.

Dr Ow Chee Chung
CEO
Kwong Wai Shiu Hospital (KWSH)
Dr Ow Chee Chung is the CEO of Kwong Wai Shiu Hospital. The hospital is now in the midst of a major redevelopment to be transformed into an Integrated Nursing Home and Community Hub. It will double both its inpatient and outpatient capacity by 2018. A medical doctor by training, Dr Ow also has a Master in Business Administration (MBA, Surrey). He has held several leadership appointments in public service, VWO sector and as well as in the restructured hospitals and health institutions. He has a strong interest in the development of community care services.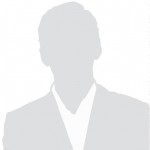 A/Prof Pang Weng Sun
Acting Group Chief Executive Officer
Alexandra Health System (AHS)

Peh Kim Choo
CEO
Hua Mei Centre for Successful Ageing, Tsao Foundation
Kim Choo has more than twenty years of experience in the aged care sector.
Trained as a social worker and counselling therapist and clinical supervisor, she has worked in team-managed primary care, home-based health and psychosocial care, as well as care management for elders living in the community.
Currently, she is the Chief Executive Officer of Hua Mei Centre for Successful Ageing, the Foundation's collective of seven pioneering aged care programmes designed to enable good health and wellbeing over the life course and support ageing in place.
She is also the project leader for the Community for Successful Ageing (ComSA) at Whampoa, coordinating the efforts for the Foundation's latest groundbreaking project: a community-wide approach to forge an integrated system of comprehensive programmes and services with the aim to promote health and wellbeing over the life course, and to enable ageing in place.

Dr Phua Kai Hong
Tenured Professor
Lee Kuan Yew School of Public Policy, National University of Singapore
Dr PHUA Kai Hong is a tenured professor at the Lee Kuan Yew School of Public Policy, NUS, where he lectures in global health, health economics and financing, population ageing and social policy. He is currently a visiting professor on senior faculty exchange at the Graduate School of Public Policy, Nazarbayez University, Kazakhstan. He was previously Associate Professor and Head, Health Care Division, and Head, Health Services Research Unit, at the Department of Community, Occupational & Family Medicine, Faculty of Medicine, and also Adjunct Senior Fellow at the Institute of Policy Studies, Singapore. He graduated with honours cum laude from Harvard University and received graduate degrees from Harvard School of Public Health and the London School of Economics & Political Science. He was the recipient of a Harvard College Scholarship, the Sigma Scholarship from the Faculty of Arts and Sciences, Harvard University, and an NUS Overseas Graduate Scholarship.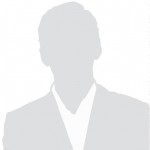 Prof Dato Dr Abd Rahim bin Mohamad
Dean, Faculty of Medicine
Cyberjaya University College of Medical Sciences, Malaysia

Dr Thaworn Sakunphanit
Deputy Director , Health Insurance System Research Office (HISRO), Health System Research Institute (HSRI)
Ministry of Health, Thailand
Dr. Thaworn Sakunphanit is, presently, Program Director of the Health Insurance System Research Office, Health System Research Institute, Ministry of Public Health, Thailand. He is medical doctor with specialty in Internal Medicine, Bachelor degree on Economics and Master of Science on Social Protection Financing. His previously professional working experiences including community hospitals directors, deputy director of Health Insurance Office of Ministry of Public Health and senior expert of the National Health Security Office. He played active role in establishing sickness benefit for the Social Security Scheme in 1990, managing the Medical Welfare Scheme and Public voluntary health insurance (Health Card Scheme) and finally, establishing the Universal Coverage Scheme in 1991 to fulfillment a universal health coverage for Thai citizen. He has involved in shaping national policies on health care reform in Social Security System, Civil Servant Medical Benefit Scheme and the Universal Coverage Scheme. He worked closely with the ILO to develop health care financial models for social health protection schemes and social protection floor in Thailand. He has been appointed as member of Committees and Subcommittees in Ministry of Public Health, other Ministries and Parliament.
He published more than 30 research documents and publications in Thai and English, mainly in health care financing, health care management, health system and policy research. He also provided training and constancy services for social health insurance and other social protection international communities.