Sponsors & Media
Table Top Sponsor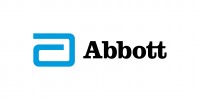 At Abbott, we're committed to helping you live your best possible life through the power of health. For more than 125 years, we've brought new products and technologies to the world — in nutrition, diagnostics, medical devices and branded generic pharmaceuticals — that create more possibilities for more people at all stages of life. Today, 94,000 of us are working to help people live not just longer, but better, in the more than 150 countries we serve.
Connect with us at www.abbott.com, on Facebook at www.facebook.com/Abbott and on Twitter @AbbottNews and @AbbottGlobal.
Table Top Sponsor

At idsMED, we deliver quality healthcare solutions to improve quality of life.
Our operations are in 8 countries; Hong Kong, Indonesia, Malaysia, Philippines, Singapore, Taiwan, Thailand and Vietnam.
It has a long-standing history and an extensive network covering over 2,000 healthcare institutions including restructured, government and private hospitals, day surgery centers, specialist clinics, polyclinics, defense health science, laboratories and nursing homes.
idsMED regionally represents world-leading medical brands & just to name a few; Ansell, Anios, Arjo Wiggins, Belimed, Hill-rom Hospital Beds, Hitachi-Aloka, Maquet Medical, Paramount Nursing Home Beds, Philips Healthcare, Smiths Medical, Teleflex/Hudson & the lists go on in the region.
We provide quality one-stop integrated solutions including marketing, selling, biomedical engineering and clinical support.
Leveraging on its single, regional IT platform, idsMED also offer effective inventory management and logistics services, managing the sales to cash cycle and credit and collection process.
idsMED observes to the highest standard of service in the industry. Our distribution centre in Singapore complies with GDPMDS and our distribution service in Indonesia and the biomedical engineering team in Malaysia are both ISO9001 certified.
Industry Knowledge Partner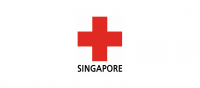 How to Sponsor
Capitalize on the ASEAN Community-Based Healthcare Forum!
Do you have solutions to boost the Healthcare industry? Looking for the ideal platform to raise your profile and to increase your ROI?
Leverage our limited sponsorship packages to strengthen and confirm your market position through consistent and continual branding awareness and take advantage of the plethora of opportunities to interact with high level decision makers.
Your Partnership with us will provide you with:
Unparalleled industry exposure
Lead generation and set-up of meetings with key decision makers
Positioning your company as a thought-leader
Reaffirmation of your position in the industry
Please contact Catherine Werner at +65 6716 9996 or email catherine@claridenglobal.com to discuss potential sponsorship opportunities or to custom make your own package.
Benefits as Media Partner or Supporting Organization at ASEAN Community-Based Healthcare Forum:
Enhance your corporate profile and visibility within your industry – Your Company's logo will be emblazoned on our brochures and distributed to Healthcare Professionals across the ASEAN region
Affiliation with Asia's best commercial event organizer
Clariden Global events are widely known and trusted throughout Asia for giving the best value to senior industry executives. We partner with selected media and supporting organizations, capable of delivering the highest caliber of expert knowledge and key industry insights to the target market.
If you meet the criteria mentioned above and would like to explore the opportunity to partner with us for ASEAN Community-Based Healthcare Forum, please contact Zachariah Chan at +65 6899 5030 or email  zachariah@claridenglobal.org.