Conference Highlights
Why Join Us At This Forum
10 REASONS TO JOIN US IN MARCH:
Leverage on proactive asset maintenance approaches to maximize productivity and minimize downtime.
Collaborate across functional teams to ensure seamless execution of asset maintenance plans.
Benchmark your asset integrity program that can lead to a higher Overall Equipment Effectiveness (OEE).
Improve equipment reliability and plant utilization with solutions that offer real-time visibility and control.
Unleash the potential of remote connected machinery in driving faster response to maintenance issues.
Strategically allocate limited resources and prioritizing workflows based on asset criticality levels.
Construct the right maintenance metrics with reference to the ISO 55000 standard to improve asset reliability.
Accurately plan and forecast for the replacement of critical components.
Retrofitting existing and ageing assets with smart technology and advanced features.
Learn from the proven best-of-the-best in digital maintenance using robotics, drones, 3d printing, artificial intelligence, and predictive analytics effectively.
Hot Topics To Be Discussed
DAY 1 Main Forum: Wednesday, 11 March 2020
How BHP Uses Predictive Maintenance To Ensure 100% Asset Reliability For 3,000 Machineries And 300 Haul Trucks
How Santos Uses IoTs, Sensors And Predictive Maintenance Modeling To Forecast Asset Failure
How Chevron Integrates Data Analytics, Sensors And Cloud To Predict Exactly When Equipment Needs To Be Serviced
How AGL's Predictive Maintenance Program Delivered Positive ROI
How SA Water Uses Intelligent IoTs To Transform Maintenance And Field Service Mobility
The Use Of Artificial Intelligence To Reduce Maintenance Cost, Improve Efficiency And Safety
DAY 2 Main Forum: Thursday, 12 March 2020
How Drones And AI Assist Maintenance Teams With Condition Based Maintenance Strategies?
Robots For Maintenance: The Use Of Robots For Sydney's Harbour Bridge Maintenance, Inspection And Painting
Case Study – Intelligent Sensing, Prediction And Decision Making For Timely Intervention At The Right Place And The Right Time For Pipeline/Site Inspection & Maintenance In Sydney Water
Training Simulation Using AR/VR At Melbourne Waters To Train Maintenance Engineers
Auckland City Council: How Field Service Inspection Automation Drives Savings
DAY 3 Post-Forum Site Visits : Friday, 13 March 2020
Site Visits to facilities & projects where digital maintenance technologies are used, including:
Site Visit A: Site Visit To A Building/Maintenance Facility Where Digital Transformation Strategies Using AI, Drones, Robotics Have Been Implemented
Site Visit B: Drones For Field Service Inspection
Post-Forum Predictive Maintenance And Drones Inspection Site Visits
Site Visit A: Site Visit To A Building/Maintenance Facility Where Digital Transformation Strategies Using AI, Drones, Robotics Have Been Implemented
Although the use of drones to ease the labour-intensive, costly and often hazardous work of building maintenance is nothing new, maintenance professionals continue to grapple with the challenge of accurately analyzing and interpreting the data the drones gather. Artificial intelligence offers a solution, enabling the creation of programs and algorithms that can pick out defects from drone images and 3D models. Recent studies show that such AI-augmented visual inspection could improve defect detection rates by up to 90%. Find out more about this exciting technology in this exclusive visit.
Site Visit B: Drones For Field Service Inspection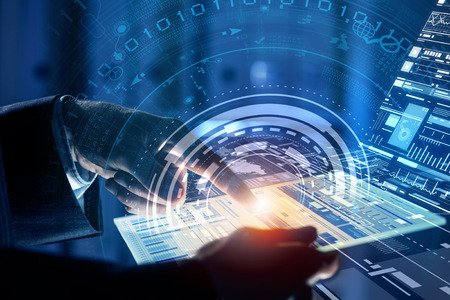 Assets and infrastructure in hard-to-reach locations, or over large areas, are costly, difficult and often dangerous to inspect regularly. In recent years, robotics have begun to offer a better way to conduct these inspections and ensure early detection of faults and damage that may cause service interruptions or risk. Unmanned aerial vehicles (UAVs) in particular have been demonstrated to halve inspection costs in some cases, while cutting weeks-long inspections to mere days – and even allowing some assets to avoid shutdowns and disruption while under inspection. Get an up-close look at how forward-looking companies maximize the potential of drone inspections in this exclusive site visit.
Space In Each Site Tour Is Limited, Registrations Will Be Available On First Come, First Reserved Basis.