Global Speakers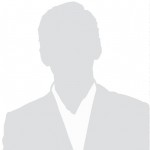 Manoj Menon
Senior Partner & Asia Pacific Managing Director
Frost & Sullivan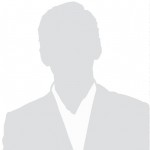 Lucas Destefanis
Industry, Enterprise and Commercial Marketing Leader
IBM

Sasin Lerdsurasakda
Social Marketing Manager & Global Lead (Adwords Education & Chatbots)
Google

Dr. Sandipan Sarkar
CTO - Artificial Intelligence & IoT Practice
IBM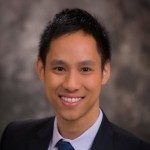 Tuan Nguyen
Assistant Director
SGInnovate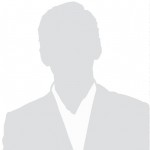 Jim Zhang
Chatbot Algorithm Expert
Alibaba

Anila Fredericks
Head of Customer Service Operations
Telstra
Anila Fredericks is Head of Customer Service Operations at Telstra. She leads teams managing the Network Operations Centre and the Service Desk that are focused on building, managing and developing end-to-end operational capability to deliver a world-class customer service experience to Telstra customers. She strives to drive significant systemic improvements delivering uplifted capability, ensuring her team exceeds the customer's expectations. Starting out as a graduate trainee, Anila went through job rotations in different parts of the business and a career focused on enhancing customer experience is what she chose. Keeping the customer at heart, Anila has built great credibility in managing high performing teams. She is passionate about diversity and is an active member of Telstra's International D&I council. Anila has an Undergraduate Degree in Pharmacy and an MBA and Postgraduate Diploma in IT Systems. Spanning 20 years, her career has covered sales and service operations in highly competitive, high volume environments, consistently exceeding sales/service objectives and retaining client loyalty. These achievements have been built on sound planning and organizational ability, pragmatic decision-making, effective competitor analysis and innovative solutions to customer service and staffing problems.

Johnson Poh
Head of Data Science
DBS

Santosh Basker
Executive Director - Digital Transformation
Standard Chartered Bank

Adam Good
Chief Digital Officer
Dentsu Aegis Singapore

Nikolay Novozhilov
Head of Digital Products
NTUC Link
Nikolay Novozhilov is the Head of Digital Products at NTUC Link, one of the largest and most successful consumer rewards programs in Singapore. Nikolay worked as a Chief Data Scientist at Wego. He is using advanced statistics and machine learning techniques to create business value from data. He is a strong believer in machine learning and Big Data as a way to build great eCommerce products. Nikolay holds an MBA degree from INSEAD.

Jason Tamara Widjaja
Associate Director, Global Data Science (AI and Data Products)
MSD

Carol Hargreaves
Director of Data Analytics Consulting Centre
National University of Singapore

Paulin Tay Straughan
Dean of Students
Singapore Management University

Wei Lu
Assistant Professor
SUTD
Wei is interested in designing mathematical models and efficient machine learning algorithms for solving fundamental data processing problems, with a specific focus on natural language processing (NLP). He is particularly interested in natural language semantics (in a broad sense) and fundamental problems related to structured prediction. Prior to joining SUTD, he worked as a postdoctoral research associate at the University of Illinois at Urbana-Champaign and was a Ph.D. student at the Singapore-MIT Alliance of the National University of Singapore. Even earlier, he received my Bachelor's degree (1st class) from School of Computing, National University of Singapore.

Ravi Madavaram
Head of Marketing and Customer Experience - Analytics Centre
Axiata

Pedro Uria
Head of Axiata Analytics Center
Axiata

Will Hanschell
Co-founder & CEO
Pencil

Jonathan Wong
Founder
Lawguide
Jonathan is a specialist criminal defense lawyer in Singapore. He was called to the Bar of England and Wales (Gray's Inn) in 2003 and admitted as an Advocate & Solicitor of the Supreme Court of Singapore.
Jonathan worked as a Prosecutor in the Attorney-General's Chambers and the Ministry of Manpower prior to entering private practice. He is experienced in civil and criminal litigation and dispute resolution matters and has represented clients for a diversity of cases at all levels of the Singapore Courts.
He believes that access to information ultimately leads to and is necessary for access to justice, and it's something that he is committed to fulfilling in both his personal and professional life.
With LawGuide Singapore, Jonathan is on a small, personal mission to help make information on basic, but essential, areas of Singapore law easier for the public to find, understand and use.