Global Speakers

Tay Bee Kheng
Managing Director, Singapore & Brunei
Cisco
Bee Kheng joins Cisco after 20 years at HP, where she was most recently Vice President and General Manager for HPE Software for Asia Pacific and Japan. In this role, Bee Kheng was responsible for driving revenue growth and aligning countries and multi-disciplined teams to execute against the worldwide and regional strategy. Prior to this, she was Director of Field Sales and Business Operations for Software at HPE, and before that ran software sales for South East Asia.Bee Kheng has a varied leadership background, taking in sales, partner and alliances, operations, enablement and industry verticals. She is a seasoned leader in building and fostering resourceful and innovative sales organizations that are characterized by their focus on customers and partners, operational excellence and winning
Bee Kheng has a varied leadership background, taking in sales, partner and alliances, operations, enablement and industry verticals. She is a seasoned leader in building and fostering resourceful and innovative sales organizations that are characterized by their focus on customers and partners, operational excellence and winning culture. Bee Kheng brings great energy and drive to her new role in Cisco, and is looking forward to working with the team to take Singapore to the next level of success. Outside the world of IT, she has a keen interest in history, psychology, philosophy and science.

Shaun Chong
Chief Technology Officer
Ninja Van

Timothy Kooi
Director, Innovation Leader & Head of Data Analytics
DHL Asia Pacific Innovation Center
Timothy is currently an Innovation Leader at the DHL's Innovation Center, where he is responsible for trend research and converting new trends into proof-of-concepts. He is also the Head of Data Analytics for the Customer Solutions and Innovation BU for the region, responsible for deepening the use of data analytics to generate new value-add and business growth opportunities.
Prior to DHL, he was the Asia-Pacific Head of development and profitability for the Burger King Brand. He was also with EDBI, the strategic investment arm of the Singapore Economic Development Board (EDB) for a number of years, focused on Singapore-based investments. He started out his career with the EDB with their Logistics industry development group.

Alex Kimura
Chief Strategy Officer
Aviva
Alex Kimura was appointed as Chief Strategy Officer of Aviva Asia in 2014 and Managing Director of Friends Provident International Japan in 2015. His current responsibilities include Strategy, Corporate Development and Mergers and Acquisitions, Digital and Analytics, Corporate Responsibility and Transformation for Asia. Alex brings with him a wealth of operating expertise and experience in the financial services industry and the Asian markets. A main area of focus has been on digital innovation where he spearheaded efforts to launch the Digital Garage and also form the JV with Hillhouse and Tencent. He is also the current Chairman of the MAS Digital Innovation Roundtable.
Prior to Aviva, he was with the AXA Group since 2000 and was first appointed as Chief Operating Officer of AXA Japan and a member of their Management Committee. Since 2006, he oversaw the Asia Pacific region reporting to the Group CEO. During this time, he was instrumental in the major transactions and structuring activities across the region and a key part of the strategic transformation of AXA in the region – from the turnaround of AXA Japan to the strong tier 1 positioning that has been attained to date. He also served AXA's interests on several of the JV boards across the region including with Mandiri Bank, ICBC Bank, Minmetals Group, Bharti and Taikang Life.
Before joining AXA, Alex was at Bain, where he worked mainly in the US and Asia on insurance and financial services strategy, private equity transactions and cross-border mergers and acquisitions. Alex also worked for many years in the investment banking at Morgan Stanley in Asia and the US.
He holds an MBA degree from Columbia University in Finance and International Business with Distinction and completed Stanford University's Executive Leadership Program.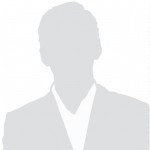 Prashant Agarwal
Director – EDGE (Group Innovation)
AIA

May Yap
Vice President and Chief Information Officer
Jabil Green Point

Poh Mui Hoon
Digital Director and Council Member
Singapore Institute of Directors
Ms Poh Mui Hoon is an experienced Digital Director on boards of both for-profit and non-profit organisations. Mui Hoon's career over the years has spanned various technology companies in areas such as electronic payments, e-commerce, data centres, systems integration, and telecommunications. Mui Hoon is a member of the SID Governing Council and currently a Board Member of Singapore Pools, Sistic.com, and SATA CommHealth. She was formerly on the boards of various organisations such as Singapore PowerGrid Pte Ltd, SP Telecommunications, and many other private companies. She is also part the NTUive Pte Ltd's Investment Committee for the Strategic Research Innovation to evaluate innovative technology ideas. Mui Hoon was conferred the Distinguished Alumni Achievement Award by the Institute of Systems Science, NUS, in 2011 and is currently a Fellow of both the Singapore Institute of Directors and Singapore Computer Society.

A/Professor Ng Wai Hoe
Medical Director
National Neuroscience Institute (NNI)
Dr Wai-Hoe Ng is the Medical Director of the National Neuroscience Institute and Academic Chair of the SingHealth Duke-NUS Neuroscience Academic Clinical Program. He is also the Dy Chairman of the SingHealth Medical Board.
He is a graduate from the medical school (MBBS) at National University of Singapore. He is a Fellow of the Royal Australasian College of Surgeons (FRACS) and Fellow of the Academy of Medicine Singapore (FAMS). He was a Singapore Millennium Foundation Fellow and pursued a Doctor of Medicine (MD) by Research from the National University of Singapore (NUS) in Brain Tumour Research. He also has a Master of Business Administration (MBA) from INSEAD.
Dr Ng is a practicing neurosurgeon with a subspecialty practice focused on Neurosurgical Oncology (Brain Tumours), Stereotactic and Functional Neurosurgery and Epilepsy Surgery.
Dr Ng has published over 100 scientific papers and book chapters and has been awarded research funding from the National Medical Research Council (NMRC) and Agency for Science, Technology and Research (A*Star) as Principle Investigator. He is a member of the Neuro-oncology Committee of the World Federation of Neurosurgical Societies (WFNS), Executive Editor of the Asian Journal of Neurosurgery and a member of the Editorial Boards of several major neurosurgery journals such as the Journal of Clinical Neuroscience, World Neurosurgery, and CNS Oncology. He is active in local and international neurosurgery education and is a member of the Neurosurgery Residency Advisory Committee (RAC), Vice-Chairman of the Chapter of Neurosurgeons (Singapore), member of the Education and Training Committee of the Asian Congress of Neurological Surgeons (ACNS) and Programme Director for the WFNS Post-Graduate Training Centre at NNI which offers fellowship training for young neurosurgeons from developing countries.

Alexander Mastrovito
Head of Sustainable Transport Solutions at Scania Asia & Oceania
Scania Group
Alexander Mastrovito is the project leader for Scania's deployment of autonomous trucks in Singapore and the architect of Scania's Hong Kong Fleet Management Centre. The Centre is dedicated to promoting efficient and sustainable heavy-duty road transport of goods and people. Alexander is also responsible for promoting sustainable transport solutions including working on bio-fuel projects ranging from ethanol and bio-diesel to biogas produced from local waste. He is also heading up Scania's regional work in Asia paving the way for electromobility, autonomous vehicles, ITS and mobility as a service.
He is currently Head of Sustainable Transport Solutions with Scania in Asia & Oceania, based in Hong Kong.
Prior to joining Scania he was based in Beijing and has now spent 11 years in the Greater China region working in the automotive industry. Alexander currently holds positions within several environmental policy-making bodies in Hong Kong.
He holds a Master's Degree from Uppsala University, Sweden.

Zelda Anthony
Head of Blockchain ASEAN
IBM
Zelda Anthony is IBM's Head of Blockchain, ASEAN, based in Singapore.
She is responsible for developing IBM's blockchain business in the ASEAN region including understanding the key blockchain trends and opportunities and how they can benefit IBM's customers across all industries, developing IBM's blockchain strategy for the region and building an ecosystem with partners and Fintechs.
Prior to the Blockchain leadership role, Zelda was Head of Payments for APAC at IBM and prior to that she spent 7 years at SWIFT where she held roles including, Head of Compliance products APAC, Head of ASEAN, Head of New Customers APAC and Head of Oceania.

Saumya Jamuar
Co-Founder and Co-Chief Scientific Office
Global Gene Corp
Dr. Saumya Jamuar is the co-founder of Global Gene Corp, a Singapore based genomics platform company with a vision to democratize genomics to positively disrupt healthcare for everyone. Dr. Jamuar is also a Consultant in the Genetics Service at KKH and serves as the Clinical Lead of the Precision Medicine Initiative and Singapore Childhood Undiagnosed Disease Programme. He completed his Genetics Fellowship at the Harvard Medical School Genetics Training Program and worked as a post-doctoral fellow at Harvard Medical School from January 2012- December 2013. He is actively involved in research and has presented at both local and international meetings. His research areas include genetic disorders, precision medicine, and neurodevelopmental genetics. He was awarded the Young Investigator Award at the American Epilepsy Society meeting in 2013 and is also the recipient of the 2015 Singhealth Outstanding Young Researcher Award.
David Rosen
Professor, Engineering Product Development (EPD) Pillar and Co-Director
Digital Manufacturing and Design Centre, (DManD), SUTD
David Rosen is a Professor in the Engineering Product Development (EPD) Pillar and is a co-Director of the Digital Manufacturing and Design (DManD) research center. Prior to joining SUTD, he was a Professor and Associate Chair for Administration in the School of Mechanical Engineering at the Georgia Institute of Technology, where he served as Director of the Rapid Prototyping & Manufacturing Institute. He received his Ph.D. from the University of Massachusetts in 1992 in mechanical engineering. His research interests include computer-aided design, additive manufacturing, and design methodology. He has industry experience, working as a software engineer at Computervision Corp. and a Visiting Research Scientist at Ford Research Laboratories. He is a Fellow of ASME and has served on the ASME Computers and Information in Engineering Division Executive Committee. He is the recipient of the 2013 Solid Freeform Fabrication Symposium, International Freeform, and Additive Manufacturing Excellence (FAME) Award and the co-author of a leading textbook in the additive manufacturing field.

Tan Chong Huat
Managing Partner
RHTLaw Taylor Wessing
Tan Chong Huat is the Senior Partner and one of the founding members of RHTLaw Taylor Wessing, a leading international law firm in Singapore. He also serves as a member of the International Management Board of Taylor Wessing.
His experience and track record as a leading finance and corporate lawyer, successful entrepreneur, and investor, reputable corporate leader, and public service champion, and dedicated law professor coupled with his strong practical and academic grounding throughout his career has made Chong Huat the trusted go-to expert for complex financing transactions, deals structuring, funding and matching, corporate governance and board matters, and reputational management matters for corporate leaders and major corporates in the region and internationally.
Chong Huat has acted in numerous significant corporate transactions in the areas of IPOs, RTOs, MBOs, restructuring, M&As, and financing of major real estate and infrastructure. He has been named a leading practitioner in many reputable professional publications, with a recent recognition by IFLR1000 as a "Leading Lawyer" and by Legal 500 Asia Pacific as a "Leading Individual" for Corporate and Mergers & Acquisitions.
He also co-founded the RHT Group of Companies, where the entities within offer non-legal professional services that complement the law firm. Over the years he has successfully invested in start-ups, SMEs, and listed companies.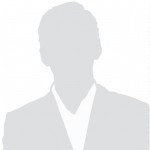 Laurence Kwan
Vice President
Sunseap Energy

Sunil Gupta
Managing Director & Chief Executive Officer
Sembcorp Green Infra
Sunil has been involved in the renewable energy industry for more than a decade. Prior to his current role Sunil was global head of cleantech banking at Standard Chartered and global head of technology and cleantech research at Morgan Stanley. During his term, Sunil steered these institutions to win many prestigious industry awards. He has had a firsthand experience of participating in the emergence of cleantech companies in Asia, Europe and the US. Over the last decade, Sunil has extensively participated in discussions with regulators in structuring and formulating policies for renewable energy.
Sunil earned B.Tech in Electrical Engineering from Indian Institute of Technology, Delhi and MBA from Indian Institute of Management, Ahmedabad, both in India.

Joseph Fitzsimons
Principal Investigator
Centre for Quantum Technologies (CQT)
Joseph Fitzsimons is a Principal Investigator at the Centre for Quantum Technologies, Singapore's first Research Centre of Excellence, and an Assistant Professor at Singapore University of Technology and Design. His research spans all areas of quantum computation including quantum computer architectures, quantum algorithms, and secure computing protocols. Joseph leads the Quantum Theory and Information group at CQT and SUTD, an interdisciplinary research group of physicists and computer scientists focused on developing applications which exploit quantum effects to enhance computation and cryptography.
He holds a BSc in theoretical physics from University College Dublin and a DPhil from the University of Oxford. Before his move to Singapore, Joseph was a fellow of Merton College, serving on the college's governing body, and a senior research fellow in Oxford's Department of Materials. Joseph is currently a National Research Foundation Fellow, and in 2016 was named to MIT Technology Review's Innovators Under 35 Asia list.

Michael Juhas
CTO & Co-Founder
HotelQuickly
As a tech entrepreneur, Michal co-founded two companies: one in Europe, the other in Asia. As a CTO at HotelQuickly, he lead product development and innovations. HotelQuickly became a company with a global reach, well recognized among spontaneous travelers. Michal is also passionate about education and in his closed membership site he helps parents to accelerate growth in their families. He lives in Bangkok with his wife and two kids.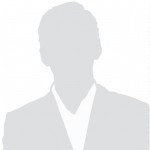 Goh Chee Kiong
SVP and Head, Strategic Development
SP Group