Sponsors & Media
Association Partner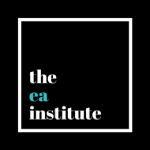 The EA Institute help the world's leading Executive Assistants break out of their task-master role to become forward thinking leaders within their organisation through the use of their highly empowering EA training and education. The EA Institute have developed a core competency in the delivery of leadership development programs tailored to Executive Assistants, where they support EA's who want to make a far greater impact throughout their organisation and in their life.
Website: https://www.theeainstitute.com.au/8th-annual-national-ea-pa-conference-presented-by-clariden/
Media Partner

PApages.com.au is an online community and ultimate resource website where Office Professionals like you can be inspired and empowered to be the best problems solvers, leaders and support in the office.
Website: https://papages.com.au/events
How to Sponsor
Capitalize on 8th Annual Australia National EA/PA Conference
Do you have solutions to help improve the skills of today's Executive Assistants? Looking for the ideal platform to raise your profile?
Leverage our limited sponsorship packages to strength and confirm your market position through consistent and continual branding awareness and take advantage of the plethora of opportunities with thought leaders as well as executive assistants and personal assistants from leading organizations.
Your Partnership with us will provide you with:
Unparalleled industry exposure
Leads generation and set-up of meetings with key decision makers
Positioning your company as a thought-leader
Reaffirming your position in the industry
Please contact Liezl Gutierrez (Ms) at +61 (4) 3228 7146 or email [email protected] to discuss potential sponsorship opportunities or to custom make your own package.
---
Benefits as Media Partner or Supporting Organization at the 8th Annual Australia National EA/PA Conference
Enhance your corporate profile and visibility within your industry – Your company's logo will be emblazoned on our brochures and distributed to executive assistants and personal assistants across Australia and New Zealand
Affiliation with internationally-recognized commercial event organizer
Clariden Global events are widely known and trusted internationally for giving best value to senior industry executives. We partner with selected media and supporting organizations, capable of delivering the highest caliber of expert knowledge and key industry insights to the target market.
If you meet the criteria mentioned above and would like to explore the opportunity to partner with us for the 8th Annual Australia National EA/PA Conference, please contact Jacelyn at +61 3 9909 7310 or email [email protected].