Sponsors & Media
Exhibit Sponsor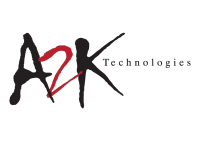 A2K Technologies is an industry-leading solutions, training, consulting and management firm specializing in design technology. Our highly knowledgeable and industry-experienced staff from the infrastructure, building, mining and manufacturing sectors enhances our customers' organizational capabilities, to deliver on project outcomes and differentiate from the competition.
With 150 staff throughout the Asia-Pacific region, A2K has strategic partnerships with many major software and hardware vendors. Our Professional Services and Consulting divisions include many of Australasia's most experienced Autodesk technical consultants.
We have become a trusted technology advisor to our customers through the breadth and depth of our service offering and technical expertise, our commercial flexibility and high levels of customer service and understanding. Our operations, resources and infrastructure equate to the highest-level of technical support, and the widest product offering of design technology software and hardware.
Association Partner
New Zealand requires 400,000 homes in the next 30 years in order to meet its housing shortage. The country has never consistently produced the 13,500 dwellings per annum required to meet this target. It is clear that business-as-usual is not the answer to addressing this crisis – it must be met by embracing non-traditional construction including prefabrication or offsite technologies.
PrefabNZ is the hub for prebuilt design and construction in New Zealand. It's a design and construction industry organisation driven by industry membership to deliver strategy, policies and outputs/outcomes on behalf of the prefabricated building industry. PrefabNZ aims to improve the NZ built environment quality through the increasing use of prefabricated building components and techniques.
Visit: www.prefabnz.com
Association Partner

buildingSMART Australasia is an independent not for profit organization which has embarked upon an initiative to create a better built environment by encouraging the use of BIM to reduce risk, reduce waste and be more productive.
We develop standards, tools and training to ensure that the industry knows what open BIM is and how to use it effectively to achieve greener, leaner and more efficient buildings and infrastructure. We help new BIM users to gain familiarity. We encourage experienced users to continue their rollout of BIM, extend its application and share their experiences.
buildingSMART Australasia is part of the international buildingSMART program, with representation across the UK, Europe, North America, the Middle East and Far East. Members are plugged into a network of leading experts from around the world to define, develop and maintain open standards such as IFCs and associated protocols to enable truly interoperable data exchange. These standards are moving towards full ISO recognition.
Media Partner

Who is building Australia, a country currently enjoying rapid population growth while adjusting to an economy in transition? Which companies, people, risk takers and icon makers are breaking ground and shaping the future? These are among many questions addressed comprehensively by Build Australia as we track major projects in prospect and in progress around the country, reporting on the unique qualities of each across both traditional and digital media.
Build Australia introduces fresh and exciting options to promote and publicize industry achievement. The publishing strategy reflects the changes in take up of news and information. The magazine in hard copy is published quarterly with an information driven editorial agenda. The website is the real time news source within a broader information portal that includes a video platform. An e newsletter completes the media suite and all three channels, quarterly magazine, website and e newsletter combine to deliver an information package to the construction industry at executive management level.
Visit: www.buildaustralia.com.au
Participating Company

Participating Company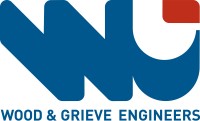 Participating Company

Participating Company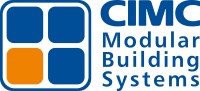 Participating Company

Participating Company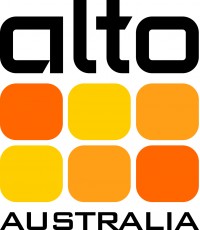 Participating Company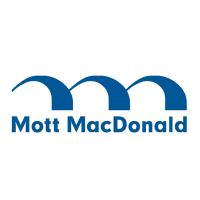 Participating Company

Participating Company

Participating Company

Participating Company

Participating Company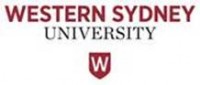 Participating Company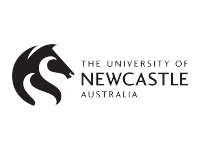 Participating Company

How to Sponsor
Capitalize Modular Construction and Prefabrication ANZ 2016!
Do you have technological solutions to help enhance construction productivity in your organization? Looking for the ideal platform to raise your profile and to increase your ROI?
Leverage on our limited sponsorship packages to strengthen and confirm your market position through consistent and continual branding and take advantage of the plethora of opportunities with high-level decision makers.
Your Partnership with us will provide you with:
Unparalleled industry exposure
Leads generation and set-up of meetings with key decision makers
Opportunity to position your company as a thought-leader
Platform to reaffirm your position in the industry
Please contact Charlen Mendoza at +65 6716 9994 or email [email protected] to discuss potential sponsorship opportunities or to custom make your own package.
---
Benefits as Media Partner or Supporting Organization at Modular Construction and Prefabrication ANZ 2016

Enhance your corporate profile and visibility within your industry – Your company's logo will be emblazoned on our brochures and distributed to AEC leaders across Australia.
Affiliation with internationally-recognized best commercial event organizer
Clariden Global events are widely known and trusted throughout Australia for giving best value to senior industry executives. We partner with selected media and supporting organizations capable of delivering the highest caliber of expert knowledge and key industry insights to the target market.
If you meet the criteria mentioned above and would like to explore the opportunity to partner with us for Modular Construction and Prefabrication ANZ 2016, please contact Eileen Ryan at +61 3 9909 7310 or email [email protected]