About The Forum
2019 marks the year where the shift in power to customers is clearer than ever and competition for market-share and mind-share becomes ever more cut-throat. As a result, how effective and relevant your organization tailors your services to the customer will become a key competitive advantage to help you rise above the rest. Service design strives to improve both the quality and the interaction between the service provider and its customers by designing, aligning, and optimizing an organization's operations to better support customer journeys.
Understanding your need to build your capabilities to design services for the next generation customers, Clariden Global cordially invites you to the inaugural ANZ Service Design Forum: Delivering Human-Centered and User-Centric Service Design Leadership this coming August. Join the global gathering of key thought-leaders in service design and UX to incorporate and design successful and strategic customer-centric services. This event is carefully researched and crafted with the most desired and unparalleled insights on service design and design thinking that will help you ignite a successful transformation.
Mark 28 – 30 August 2019 on your calendar and book your seat now! Join us in harnessing the promising potential of the ANZ Service Design Forum by tapping into the expertise of key leaders in service design and UX with leading case studies and proven solutions. Walk away a significantly more confident and capable Service Design leader, with a greater ability to affect change and disruption within your organization to boost your customer-centricity.
12 Powerful Service Design Leadership Themes
Human-centered Service Design
Service Design Rapid Prototyping And User Testing
Innovations In Public Sector Service Design
Personalizing Service Design With Customer Persona
Customer Service Journey Mapping
Optimizing Next Generation Customer Experience With Service Design
Enhancing User Interaction With Customer Research And Insights
Data-Driven Services Design: How Big Data & Analytics Will Empower Future Customer Experience
How Predictive Analytics Drive Design Decisions In Big Ways
Moving To A Service-Driven Mentality
User Centered Design Principles
Next Generation Service Design Tools And Techniques
The Forum At A Glance
Day 1: Wednesday, 28 August 2019
Visionary Keynote: Beyond the Buzzword – Optimizing Next Generation Customer Experience through Holistic Service Design
How Organizations Have Made User Research and Customer Insights the Backbone of their Design Processes
How to Leverage Customer Persona-Creation to Focus Strategies for a Major Digital Service Upgrade
Service Prototyping and Testing – The Importance of "Early, Ugly & Often" Prototypes
Designing Inclusive Customer Experiences for All Segments of Your Audience
Co-Design: A Powerful Force for Creativity and Collaboration with Public Service Users
Interactive Masterclass: The One hour Design challenge – from Problem to Prototype in 60 minutes
Day 2: Thursday, 29 August 2019
Feeding Service Design into The Broader Organization Practices and Moving to A Service-Driven Mentality
Understanding Artificial Intelligence & Machine Learning for Service Design
Virtual Reality – Limitless Possibilities for Service Design
Customer Experience Cloud for A Hyper-connected Wealth of Data to Drive User-Centric Designs
Data-driven Design: How Big Data & Analytics Will Empower the Future of Customer Experience and Service
How Robotic Process Automation Can Create Better Services and Happier Customers
Post-Forum Workshop and Site Tour: Friday, 30 August 2019
Workshop: Service Design That Delights – Establishing Solid Design Systems to Inform Better User Experience
Service Design Experience Site Tour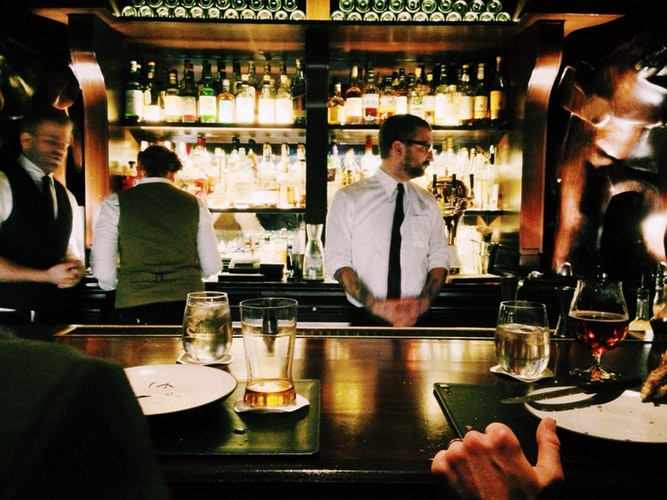 Companies Expected At The Forum
ABB Australia
AgriDigital
AIA Australia
Alibaba Australia
Amazon Web Services
AMP Bank
ANU
ANZ
Australia Post
Citibank
Coca-Cola
Coles
Deakin University
Ebay
Facebook Australia
Flinders University
Forever 21 Australia
Google Australia
HSBC Bank Australia
IBM Cognitive Australia
Jetstar
Macquerie Group
Mango Australia
Mastercard Australia
Medibank
Microsoft Australia
National Australian Bank
Nokia Australia
Nuance Communications Australia
Office of Innovation and Science Australia
Omron Corporation
Optus
P&G
Powerledger
Qantas
RMIT University
Salesforce
SAP Australia
Sephora Australia
Starbucks Australia
Suncorp Group
Telstra
The BPay Group
Topshop Australia
Uber Australia
Unilever
University of Adelaide
University of Sydney
University Technology of Sydney
UNSW
Visa
Vodafone
Westpac
Woolsworths
Zara Australia