Agenda
Main Forum Day 1 | Wednesday, 29 September 2021

Time
Agenda

09:00

Welcoming Speech & Opening Remarks By Forum Producer

09:05

Forum Introduction & Highlights On Forum Day 1 Key Sessions By Chairperson



John Beever


Chair
CO2 Value Australia
Australia's CCUS Initiatives Towards Net-Zero Emissions Target
09:15
Keynote: Australia Growing Carbon Capture, Utilization & Storage (CCUS) Momentum

How Australian Government's Technology Investment Roadmap is accelerating CCUS projects in striving its emissions reduction policy

Achieving net-zero emissions by leveraging carbon capture technologies in power & energy, LNG, hydrogen, heavy industries and so on

Initiatives in steering Australia to be world leader in CCUS

09:45
How Australian Laws And Regulations Affect Carbon Capture, Utilization & Storage

Differences on Commonwealth CCUS Law with State & Territory CCUS Law in regulating CCUS projects in Australia

Three main statutory requirements for getting CCUS projects approved and operational under the Offshore Act

Exploring the two types of greenhouse gas titles which are required for CCUS exploration and production in Queensland

Australia's environmental impact assessments on CCUS project requirements

Regulations under state environmental laws, liability for leakage and decommissioning


Richard Merzian
Director, Climate & Energy Program
The Australia Institute
10:15
Public-Private Partnership Is Key Enabler In Combating Climate Change In Expansion In CCUS Projects

How public and private sector plays a significant impetus in financial and embedding of adaptation of CCUS projects at scale?

Joint-execution plans in executing effective decarbonization pathways and accelerate the commercial viability of carbon-capture technologies and low-carbon alternatives in critical sectors such as energy and transport

Public sector role attracts more private investments in a wider range of technologies outside renewables, such as coal or gas-fired power incorporating carbon capture and storage

How Emissions Reduction Fund (ERF) incentivizes Australian businesses to cut the amount of greenhouse gases they create and to undertake activities that store carbon


Norman McComb


Associate Director – Environment


AESG
10:45

Morning Break

11:00
Panel Discussion:

Investments Are Pouring Into Carbon C

apture Tech, But Challenges Still Remain

While many countries committed to the Paris Agreement with plans and targets for mitigating their CO2 emissions, but what are the significant misconception of CCUS?

How regulatory policy can help to accelerate the development of CCUS technology in keeping on track of net-zero carbon emission by 2050?

Funding challenges – strategies in financing to fuel the various stages to commercialization CCUS technology despite some sort of funding support at early development stage

Panel Moderator:

Panelists:






Tim Buckley




Director of Energy Finance Studies, Australia/South Asia


Institute for Energy Economics and Financial Analysis (IEEFA)

Eduardo Robaina


Executive Vice President Operations


Add Energy



Dr. Wang Xingjin




Executive Director


Denison Gas

Peter Sallans


Technical Director


Zetta New Energy
11:30
Leveraging Fit-For-Purpose Technology In Establishing A Robust Measurement, Monitoring & Verification System (MMV) For CCUS Activity

How CSIRO uses integrated monitoring and verification technologies to provide confidence and certainty to the community on the usage of CO2 emission reduction technologies

How Saildrones, Sub-surface Mooring, Multibeam Echosounder, Instrumented Seabed Frame and various sensory technologies were used to test and monitor CO2 that was stored

Using acoustic sensors to measure parameters such as CO2 to better predict of natural variability as develop guidance on the best configuration and suitability of sensors for CCS MMV purpose.

Carbon Capture Technologies
12:00
BPH Energy Carbon Capture Plan: How The Baleen Well Program Can Help Its CCS Plan To Be 90% Efficient

How BPH Energy's gas exploration drilling program at Baleen help to investigate its potential of CCS
How its integrated technology can capture carbon dioxide emissions and prevent the harmful gas from escaping to the atmosphere


Prof. Peter J Cook CBE


Advisor


Advent Energy
12:30
Lunch & Networking
13:30
Roundtable Debate: BECCS vs DAC
20 Minutes Of Discussion

Sustainability of its technology

Scalability of its deployment
Financial challenges in CCS investment

Roundtable A: Bioenergy With Carbon Capture And Storage (BECCS)

Roundtable B: Direct Air Capture (DAC)

10 Minutes Of Debate From Discussion

CO2 Utilization
14:20
Future Of CO2 Conversion Tech In Reproducing Industrial Products With CO2 In A Transition Towards A Green Economy

Retrofitting CCUS technology at CO2 point source to capture produced CO2 and convert it into hugely valuable to industry

Creating nanoparticles that act as a catalyst to turn carbon dioxide into syngas – a mix of hydrogen and carbon monoxide used in industrial manufacturing

Scaling the potential of its technology that applies to convert wider scope of waste CO2 emitted by power plants


Sophia Hamblin Wang
Director
CO2 Value Australia
14:50
How Mineral Carbonation International (MCi) Leverage World's First Carbon Reactor Captured CO2 In Mineral Deposits And Then Stored In Rocks

How MCi's own carbon sink mechanism process capture emissions at the source or remove them directly from the atmosphere for safe and permanent storage via physical or chemical means

Transform its captured CO2 and alkaline waste streams into useful products such as cement, aggregate, plaster board and pavers

How the project can decouple its negative emissions technologies from legislation and subsidies

15:20

Afternoon Break

15:35
Reducing CO2 Emissions In Manufacturing Processes And Converting CO2 Into Commercial Products Through Nanocatalysis

How new nanotechnologies use CO2 as a resource to produce fuels and chemicals, as well as new energy conversion and storage technologies to reduce CO2 emissions

How nanocatalysts can reduce the activation energy and contribute up to 35% of the world's GDP

How its nanotechnology can achieve with combination of nanomaterials synthesis, process engineering, data science, molecular science and computation, augmented by Artificial Intelligence (AI)




Prof. Jun Huang




Professor & Director of the Laboratory for Catalysis Engineering


University of Sydney

16:05

Commoditization Of CO2 Roadmap: How CSIRO Realize The Full Commercial Value Of CO2

Determine the commercial value of CO2 by assessing its potential that can apply in different industrial processes

Assess the maturity of the industrial processes required to enable these opportunities, the price point of CO2 for the process to become competitive and the volumes of CO2 needed before market saturation

Using Deep Analysis to determine the competitiveness of CO2 to support mature and emerging method of CO2 capture ad upstream processing

16:35
Closing Remarks By Forum Chairperson



John Beever




Chair


CO2 Value Australia
16:40
Champagne Networking Session
 

Enjoy a glass of champagne whilst networking with other like-minded individuals on topics that are of most interest to you and fellow delegates.

 
Main Forum Day 2 | Thursday, 30 September 2021

Time
Agenda

09:00

Welcoming Speech & Opening Remarks By Forum Producer

09:05

Forum Introduction & Highlights On Forum Day 2 Key Sessions By Chairperson

John Beever
Chair
CO2 Value Australia
Strategic CO2 Storage
09:15
NSW CO2 Storage Assessment Project Paves The Way For Emissions Reductions

Pathway to better understand Australia's storage resources

How carbon storage solution supports new and emerging industries such as clean hydrogen production and direct air capture

Latest update on the Gunnedah and Sydney basins and its storage capacity

Assessment on the geosequestration technology in the oil and gas industry activity and how it can build on from previous exploration

09:45
Glencore's Carbon Transport & Storage Company (CTSCo) Project: Australia's Most Advanced Onshore CCUS Project Capturing CO2 From A Coal-Fired Power Station And Permanently Storing The CO2 Deep Underground

Assessing the potential of an integrated CCUS hub in the Surat Basin that captures and safely stores emissions from multiple coal generators and other industrial sources, including gas, hydrogen, cement and chemicals

Store significant volumes of CO2 through the delivery of critical infrastructure to reduce and remove existing and future sources of industrial emissions

How its integrated post-combustion capture (PCC) plant can capture 110,000 tonnes of CO2 per annum

How its CO2 storage could potentially service multiple industrial users including coal, natural gas and hydrogen


Mick Buffier
Group Executive, Sustainable Development & Industry Relations, Global Coal Assets
Glencore
10:15
Chevron-Led Gorgon Joint Venture Case Study: How World's 19th Large-Scale CCS Project Reduce About 40% Greenhouse Gas Emissions

How the world's largest geological storage facility reduced Gorgon's greenhouse gas emissions with a CO2 capture capacity of 3.4-4 Mtpa

How they leverage many leading design features to maximize energy efficiency and minimize greenhouse gas emissions

How Chevron's five year upstream emissions intensity reduction metrics aimed to reduce up to 40% greenhouse gas emission from oil and 26% from gas


Ishtar Barranco
Earth Science Digital Advisor
Chevron (Confirming)
10:45

Morning Break

11:00

Australia's Participation In International Carbon Capture And Storage Project To Accelerate The Development And Deployment Of CCUS




Promoting and enabling Australian Government's engagement in international CCS projects in improving economic and environmental outcomes

Collaborative cross border project from The China Australia Geological Storage of CO2 (CAGS) in China and Australia

Future of CAGS in building geological storage of CO2 in both China and Australia

11:30
Calix Case Study: Decarbonizing Cement By Scaling Its CO2 Mitigation Technology For Cement And Lime
 

The first low-emissions intensity lime and cement pilot project (LEILAC-1) in mitigating CO2

How its direct separation carbon capture technology capture CO2 as it is released from the limestone from its heating process and yet separating furnace exhaust gases

How its LEILAC-2 plant separated 20% of regular plant's process emissions which comprise an estimated 100 ktpa of CO2

12:00
Case Study: How Australia's First Solar Powered Direct Air Capture (DAC) Units Captured CO2 That Can Be Used In Oil Recovery Or Permanently Stored

Mechanism of its small scale modular units that capable of capturing 1 to 2 tonnes of CO2 per annum

How these small scale modular DAC units scalable in its production of DAC unites to participate in the global negative emissions sector

The potential of its negative emission technology that could lead them be Australia's world leading geosequestration site

12:30
Lunch & Networking
13:30
Towards Gigatonne CO2 Storage: Screening & Maturation Of Marketable Volumes

What are the latest CCUS project maturation and future commercial projects

Best practices of screening and selection reviews in accelerating CCUS projects




Diego Vazquez Anzola


Senior Geoscientist – CCS Subsurface Advisor
Shell (Confirming)
14:00
DeepC Store Project: CO2, Liquefy It And Transport It To A Site Offshore Australia To Be Injected Under The Seabed

Shipping the liquid CO2 from the CO2 industrial capture sites to the DeepC Store Project's CO2 Floating Storage and Injection (FSI) Hub Facility site

How DeepC Store Project's entire CCS value chain target to inject 1.5 million tonnes of CO2 per annum

Helping Australia attain the status of becoming a "CCUS hub" from the Oil and Gas Climate Initiative (OTCI)


Matthew Holding
Study Manager, deepC Store Project
Transborder Energy
14:30
Strengthening The Development Of CCS Projects With New CO2 Pipeline Procedures For CO2 Transportation

Overview of DNVGL-RP-F104 design and operation of carbon dioxide pipelines that review the running ductile fractures in CO2 pipelines

How best to transport CO2 via pipeline as part of the wider carbon capture and storage chain

Process to requalify pipelines for CO2 transport through various procedures and benchmark

15:00
Afternoon Break
15:15
Panel Discussion: Optimal CCUS Monitoring And Verification Process

What are the areas that need to be monitored during the MMV process?

What is the benchmark of suffice in monitoring?

How do we best address uncertainty to the satisfaction of the various stakeholders?

What is the future of innovation in MMV in CCUS?

16:00

Enabling Teams To Manage Nature-Based Carbon Projects

Challenges managing nature-based carbon projects

Opportunities for technology to support better management

Case Study: Cecil Customer Story




Alex Logan


Co-Founder
Cecil


Rory Oxenham
Co-Founder
Cecil
16:30
Closing Remarks By Forum Chairperson
 
John Beever
Chair
CO2 Value Australia
Post-Forum Site Tours | Friday, 1 October 2021
Site Tour A:
Novel CO2 Capture Technology At Delta Electricity
9:00AM – 12:00PM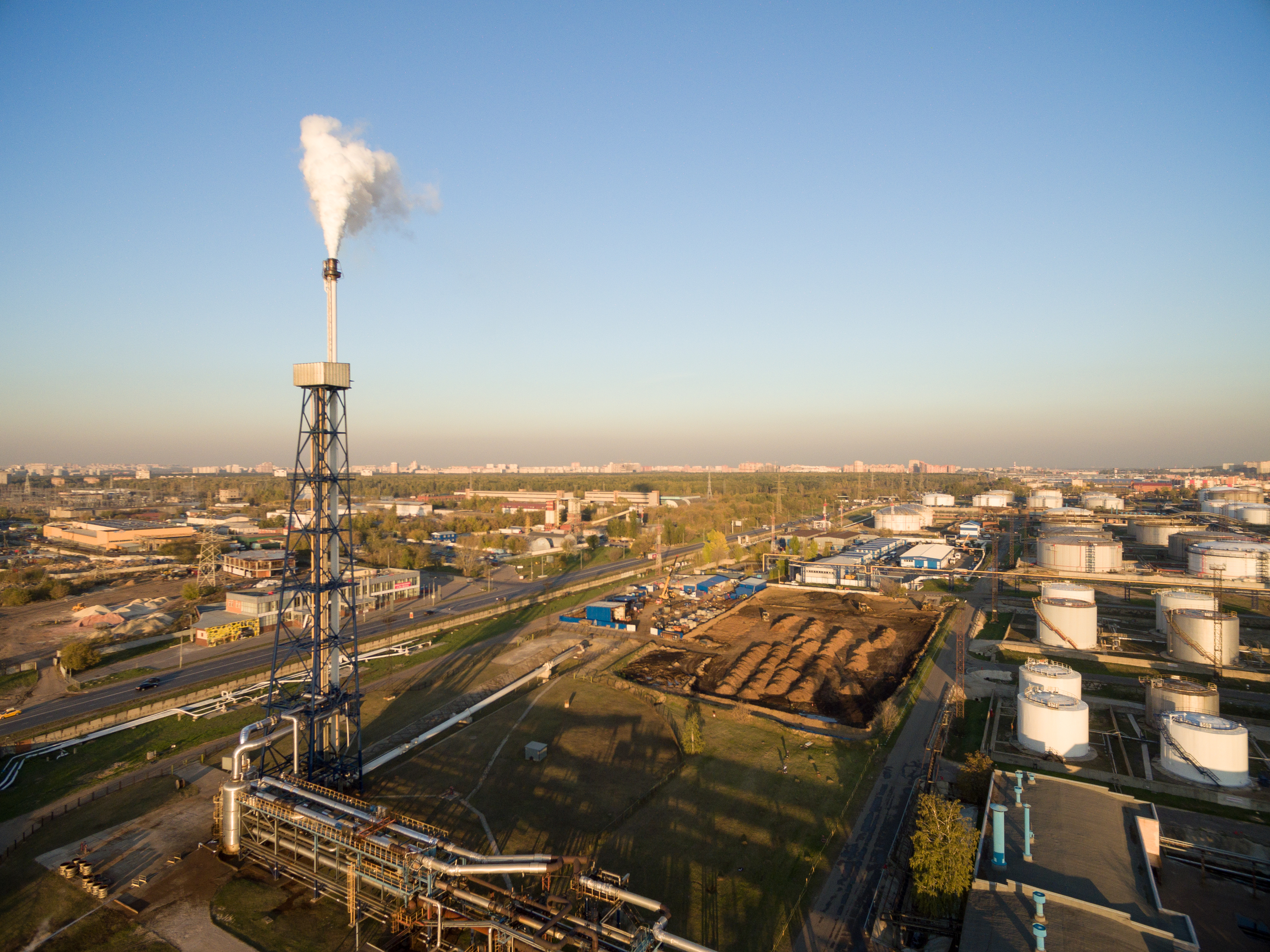 It is important for heavy industries to capture carbon dioxide (CO2) emitted from sources such as coal-fire power stations to reduce the greenhouse gas emissions. Among the most effective capture strategy would be Post-Combustion Capture (PCC) method that separate and concentrate CO2 from flue gas obtained after the combustion of coal. This site tour will give you a hands-on experience with CO2 capture technology that leverage on PCC method in capturing CO2 from coal fired power plants. You will gain insights on the mechanism of the application and the outcome of the solution.
Site Tour B:
Sydney Nano's Nanotechnology For Carbon-Neutral Manufacturing
1:00PM – 4:00PM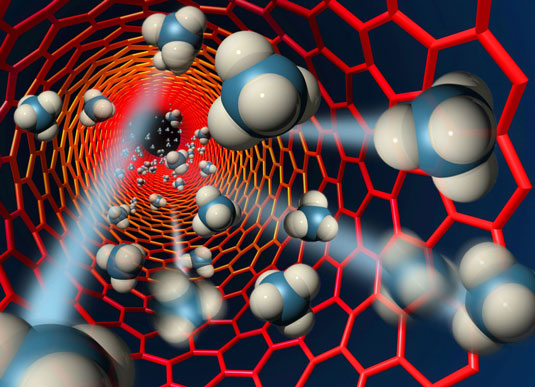 We are entering a climate crisis and this is a significant challenge towards a sustainable development. United Nation has reported that the world need to eliminate 12-14 gigatons of CO2 up to 2030. Carbon Capture, Utilization and Storage (CCUS) technology plays a significant catalyst to combat this crisis by capturing CO2 emission while converting it for industrial products. This second site visit will allow you to experience University of Sydney's development in the carbon capture innovation by utilizing its nanotechnology to neutralize carbon emission as well as converting CO2 into commercial products through nanocatalysis.
Space In Each Site Tour Is Limited, Registrations Will Be Available On A First Come, First Served Basis.