Agenda
Main Forum Day 1 | Wednesday, 29 September 2021

Time
Agenda

09:50

Forum Introduction By Forum Chairperson
Highlights On Forum Day 1 Key Sessions



John Beever


Chair
CO2 Value Australia
10:00
Keynote: Australia Growing Carbon Capture, Utilization & Storage (CCUS) Momentum

How Australian Government's Technology Investment Roadmap is accelerating CCUS projects in striving its emissions reduction policy

Achieving net-zero emissions by leveraging carbon capture technologies in power & energy, LNG, hydrogen, heavy industries and so on

Initiatives in steering Australia to be world leader in CCUS


Prof. Mark Howden
Director of the Institute for Climate, Energy & Disaster Solutions
The Australian National University
10:30
How Australian Laws And Regulations Affect Carbon Capture, Utilization & Storage

Differences on Commonwealth CCUS Law with State & Territory CCUS Law in regulating CCUS projects in Australia

Three main statutory requirements for getting CCUS projects approved and operational under the Offshore Act

Exploring the two types of greenhouse gas titles which are required for CCUS exploration and production in Queensland

Australia's environmental impact assessments on CCUS project requirements

Regulations under state environmental laws, liability for leakage and decommissioning


Richard Merzian
Director, Climate & Energy Program
The Australia Institute
11:00
CCUS In New Zealand – A 2021 Stocktake

Brett Rogers


Director 


Elemental Group
11:30
Panel Discussion:

Investments Are Pouring Into Carbon C

apture Tech, But Challenges Still Remain

While many countries committed to the Paris Agreement with plans and targets for mitigating their CO2 emissions, but what are the significant misconception of CCUS?

How regulatory policy can help to accelerate the development of CCUS technology in keeping on track of net-zero carbon emission by 2050?

Funding challenges – strategies in financing to fuel the various stages to commercialization CCUS technology despite some sort of funding support at early development stage

Panel Moderator:

Panelists:






Tim Buckley




Director of Energy Finance Studies, Australia/South Asia


Institute for Energy Economics and Financial Analysis (IEEFA)

Eduardo Robaina


Executive Vice President Operations


Add Energy



Dr. Wang Xingjin




Executive Director


Denison Gas

Peter Sallans


Technical Director


Zetta New Energy
12:15
Luncheon Break
13:00
Global CCUS Case Study: Yanchang CCUS And Potential CCUS In Denison Trough Gas Field



Dr. Wang Xingjin




Executive Director


Denison Gas
13:30

CO2 Utilisation Roadmap: How Emerging CCU Technologies Could Be Used To Support Growth Opportunities In Australia

Explore the opportunities presented by emerging carbon capture and utilisation (CCU) technologies for Australia to support new industries and reduce carbon emissions.

Determine the key advantages, barriers, and considerations to support scale-up for identified areas of CCU opportunity for Australia by drawing on extensive national and international consultation, modelling and analysis.

Provide key recommendations to facilitate the rapid deployment and upscaling of those CCU technologies identified as having the most potential.


Max Temminghoff


Manager


CSIRO Futures
14:00
Future Of CO2 Conversion Tech In Reproducing Industrial Products With CO2 In A Transition Towards A Green Economy

Retrofitting CCUS technology at CO2 point source to capture produced CO2 and convert it into hugely valuable to industry

Creating nanoparticles that act as a catalyst to turn carbon dioxide into syngas – a mix of hydrogen and carbon monoxide used in industrial manufacturing

Scaling the potential of its technology that applies to convert wider scope of waste CO2 emitted by power plants


Sophia Hamblin Wang
Director
CO2 Value Australia
14:30
How Mineral Carbonation International (MCi) Leverage World's First Carbon Reactor Captured CO2 In Mineral Deposits And Then Stored In Rocks

How MCi's own carbon sink mechanism process capture emissions at the source or remove them directly from the atmosphere for safe and permanent storage via physical or chemical means

Transform its captured CO2 and alkaline waste streams into useful products such as cement, aggregate, plaster board and pavers

How the project can decouple its negative emissions technologies from legislation and subsidies


Marcus Dawe
Chief Executive Officer 
Mineral Carbonation International (MCi)
15:00
Reducing CO2 Emissions In Manufacturing Processes And Converting CO2 Into Commercial Products Through Nanocatalysis

How new nanotechnologies use CO2 as a resource to produce fuels and chemicals, as well as new energy conversion and storage technologies to reduce CO2 emissions

How nanocatalysts can reduce the activation energy and contribute up to 35% of the world's GDP

How its nanotechnology can achieve with combination of nanomaterials synthesis, process engineering, data science, molecular science and computation, augmented by Artificial Intelligence (AI)




Prof. Jun Huang




Professor & Director of the Laboratory for Catalysis Engineering


University of Sydney

15:30

Carbon Dioxide Valorisation Using Liquid Phase Catalysis

Woodside-Monash Energy's recent innovations in liquid phase catalytic approaches to produce bulk chemicals like formaldehyde and its derivatives

Advantages of Liquid phase catalysis over gas phase conversion – lower temperatures, controlled selective conversion towards desired products and cascade reactions which shift the equilibrium of the reaction to achieve high conversion


A/Professor Akshat Tanksale


Associate Professor & Theme Leader for the Carbon Capture, Conversion and Utilisation, Woodside-Monash Energy Partnership


Monash University
16:00
Closing Remarks By Forum Chairperson



John Beever




Chair


CO2 Value Australia
Main Forum Day 2 | Thursday, 30 September 2021

Time
Agenda

09:50

Forum Introduction By Forum Chairperson
Highlights On Forum Day 2 Key Sessions

Dr. Matthias Raab
Chief Executive Officer
CO2CRC Limited
10:00
The Otway International Test Centre: Advancing CCUS Technologies

Impact of the Otway International Test Centre in the CCUS infrastructure

State-of-the-art seismic monitoring array for observing and benchmarking subsurface technologies and processes

All necessary regulatory approvals and support of local communities to complete CCUS investigations


Dr. Matthias Raab
Chief Executive Officer
CO2CRC Limited
10:30
The CarbonNet Project

Overview of The CarbonNet project and its impact on the feasibility for a commercial-scale, multi-user Carbon Dioxide (CO2) transport and storage network connecting industry in the Latrobe Valley to world class CO2 storage sites offshore in the Gippsland Basin

What is the latest project development and commercial establishment

What are the next steps of the CarbonNet project to show its sustainability and scalability


Steven Marshall
Operations Director – CarbonNet
Department of Jobs, Precincts and Regions
11:00
Glencore's Ca

rbon Transport & Storage Company (CTSCo) Project: Australia's Most Advanced Onshore CCUS Project C

apturing CO2 From A Coal-Fired Power Station And Permanently Storing The CO2 Deep Underground

Assessing the potential of an integrated CCUS hub in the Surat Basin that captures and safely stores emissions from multiple coal generators and other industrial sources, including gas, hydrogen, cement and chemicals

Store significant volumes of CO2 through the delivery of critical infrastructure to reduce and remove existing and future sources of industrial emissions

How its integrated post-combustion capture (PCC) plant can capture 110,000 tonnes of CO2 per annum

How its CO2 storage could potentially service multiple industrial users including coal, natural gas and hydrogen


Mick Buffier
Group Executive, Sustainable Development & Industry Relations, Global Coal Assets
Glencore

11:30

The BPH Energy Baleen Well Program And CCS Plan




Prof. Peter J Cook CBE
Advisor
Advent Energy
11:30
Calix Case Study: Decarbonizing Cement By Scaling Its CO2 Mitigation Technology For Cement And Lime
 

The first low-emissions intensity lime and cement pilot project (LEILAC-1) in mitigating CO2

How its direct separation carbon capture technology capture CO2 as it is released from the limestone from its heating process and yet separating furnace exhaust gases

How its LEILAC-2 plant separated 20% of regular plant's process emissions which comprise an estimated 100 ktpa of CO2


Andrew Okely
General Manager, Sustainable Processing and Commercial
Calix Limited
12:30
Luncheon Break
13:30
CO2 Geological Storage: Screening & Maturation Of Marketable Volumes

Business models enabled by CCS

Methodologies to screen and mature marketable volumes of CO2 Storage Resources

Technical criteria to ensure containment and storage safety including depleted fields and saline aquifers


Rosie Johnstone
Director
Full Circle Carbon
14:00
DeepC Store Project: CO2, Liquefy It And Transport It To A Site Offshore Australia To Be Injected Under The Seabed

Shipping the liquid CO2 from the CO2 industrial capture sites to the DeepC Store Project's CO2 Floating Storage and Injection (FSI) Hub Facility site

How DeepC Store Project's entire CCS value chain target to inject 1.5 million tonnes of CO2 per annum

Helping Australia attain the status of becoming a "CCUS hub" from the Oil and Gas Climate Initiative (OTCI)


Matthew Holding
Study Manager, deepC Store Project
Transborder Energy
14:30
Leigh Creek Energ

y CCUS Case Study


Cristian Bolda BCSEng (Mech), PMI, MEIAust
General Manager, Operations
Leigh Creek Energy Limited

Noreen Byrne MSC Mgt, BCS Geol
General Manager, Sustainability & People
Leigh Creek Energy Limited
15:00
The Critical Role Of CCUS In Delivering Our Clean Hydrogen Project In Gippsland

Jeremy Stone
Non-Executive Director & Advisor
J-Power Latrobe Valley

15:30

Enabling Teams To Manage Nature-Based Carbon Projects

Challenges managing nature-based carbon projects

Opportunities for technology to support better management

Case Study: Cecil Customer Story




Alex Logan


Co-Founder
Cecil


Rory Oxenham
Co-Founder
Cecil
16:00
Closing Remarks By Forum Chairperson

Dr. Matthias Raab
Chief Executive Officer
CO2CRC Limited
Post-Forum Virtual Site Tours | Friday, 1 October 2021
Virtual Site Tour A:
Novel CO2 Capture Technology At Delta Electricity
10:00AM – 10:30AM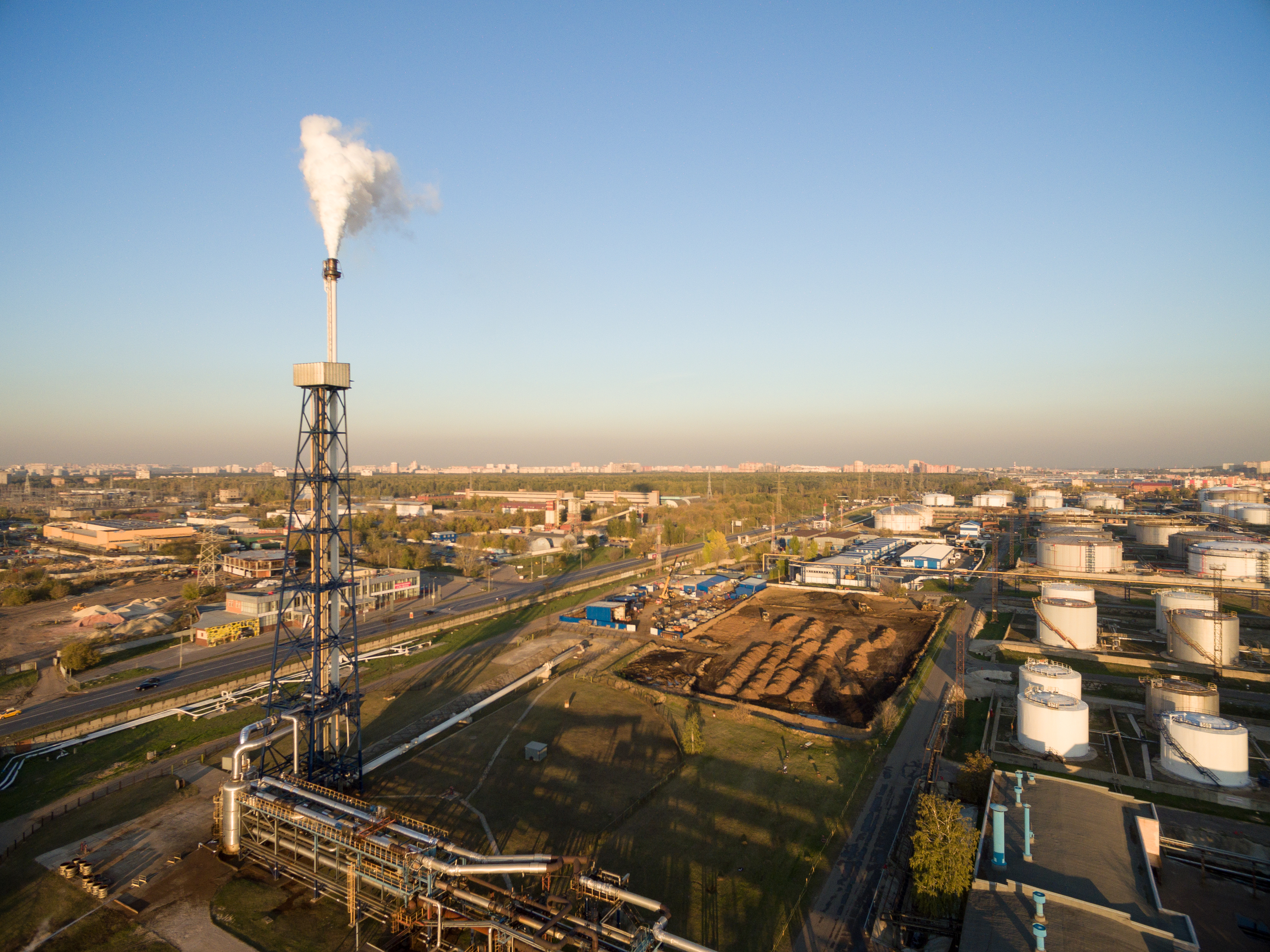 It is important for heavy industries to capture carbon dioxide (CO2) emitted from sources such as coal-fire power stations to reduce the greenhouse gas emissions. Among the most effective capture strategy would be Post-Combustion Capture (PCC) method that separate and concentrate CO2 from flue gas obtained after the combustion of coal. This site tour will give you a hands-on experience with CO2 capture technology that leverage on PCC method in capturing CO2 from coal fired power plants. You will gain insights on the mechanism of the application and the outcome of the solution.
Virtual Site Tour B:
Sydney Nano's Nanotechnology For Carbon-Neutral Manufacturing
11:15AM – 11:45AM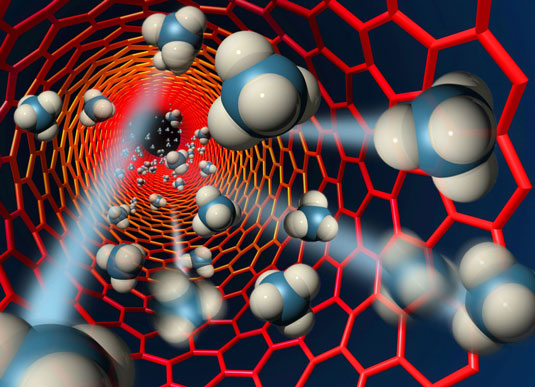 We are entering a climate crisis and this is a significant challenge towards a sustainable development. United Nation has reported that the world need to eliminate 12-14 gigatons of CO2 up to 2030. Carbon Capture, Utilization and Storage (CCUS) technology plays a significant catalyst to combat this crisis by capturing CO2 emission while converting it for industrial products. This second site visit will allow you to experience University of Sydney's development in the carbon capture innovation by utilizing its nanotechnology to neutralize carbon emission as well as converting CO2 into commercial products through nanocatalysis.
Space In Each Virtual Site Tour Is Limited, Registrations Will Be Available On A First Come, First Served Basis.