Summit Highlights
Why Join This Summit
10 REASONS TO JOIN US AT THE ANZ ESPORTS SUMMIT 2019

Join an exclusive gathering of business leaders, innovators, entrepreneurs, CEOs, investors and thought leaders, sharing meaningful exchanges to catalyse Esports developments
Beat the technology curve and discover new opportunities for brands and sponsors to future-proof their positioning and investments in the Esports sphere
Discover new business perspectives and strategies to drive better Esports awareness and outcomes
Acquire actionable insights, proven solutions and effective strategies to accelerate your Esports initiatives
Engage and build valuable partnerships with some of the most innovative minds at the forefront of the Esports community
Witness exclusive international and local success stories, shared by prominent speakers who have played imperative roles in realizing Esports initiatives
Evaluate Esports initiatives in a holistic 360° approach incorporating market potential and growth, policies, infrastructure planning, venues, endemic and non-endemic sponsorships, media landscape and target audience
Gain invaluable best practices and practical insights on how Esports initiatives can be implemented in a cost-effective manner to drive better awareness and outcomes
Map your Esports transformational journey with the help of interactive, outcomes-focused "How To" roundtable discussions, panels and fireside chats
Leverage an exclusive platform for industry experts to address Esports challenges, share integrated solutions, collaborate and forge partnerships
Hot Topics to be Discussed
SUMMIT DAY 1: THURSDAY, 7 March 2019
Australia's Largest Esports Case Study: How ESL Took Intel Extreme Masters to Global Stage in Esports Tournaments Around the World
Melbourne Esports Open Case Study: Commercializing Experiences in Building Melbourne's First Major Esports Event
Australian Esports Association Perspective: Why Esports Will Outperform Your Expectations By Growing to a $2 Billion Industry by 2020
Sponsorship case studies from Red Bull, JB Hi-Fi and Vodafone: Developing powerful Branding and marketing strategies and Returns from Sponsorships
AirAsia Case Study: How AirAsia Successfully Implemented Internal Esports Branding Initiatives Within 6 months
Esports Business Model Evolution: Transitioning from Sponsorships to Media Rights
Bringing Esports to the Forefront in Mainstream Media: Network Ten and Gfinity Australia Esports Broadcasting Partnership Case Study
Twitch Case Study: Strategy Behind Twitch's Decision to Secure Exclusive Esports Online Tournaments with $90 million Overwatch League Exclusive Rights and Gfinity Elite Series Australia
SUMMIT DAY 2: FRIDAY, 8 March 2019

How to Create and Execute World-Class Tournaments in Australia for Game Developers and Publishers
Riot Case Study: How Riot Games Build a Sustainable and Robust Business Model in an Esports Market
How to Collaborate to Successfully Execute World-Class Esports Tournaments in Australia: AFL and Riot Games Partnership
How Blizzard Games Creates Highly Engaging Live Events to Connect Strongly with Esports Audience
Incorporating VR in Esports to Heighten Immersive Experience for Fans
How Sliver.tv Creates a Killer immersive Esports audience Viewing Experience with VR Live Streaming
AFL Gameplan: Determining the Business Case for Esports and How to Engage New Audience, Sponsors and Fans
Case Study: How Essendon Football Club is Participating in the Esports Industry by Acquiring Esports Teams
Building a Robust Esports Ecosystem and Sustainable Business Model through Collaborative Partnerships with Developers in Australia
Pre-Summit Masterclass & Site Tour
PRE-SUMMIT MASTERCLASS: 6 March 2019, 09:00
How to Acquire Major Sponsors for Esports Tournaments: Strategies You Need to Know Your Way With Sponsors
The explosive growth or Esports has started catching the eye of big-spending marketers including Arby's, Audi, Coca-Cola, PepsiCo, Gillette and Bud Light. They are among the brands putting money into Esports in hopes of reaching the sport's demographic sweet spot: males between the ages of 21 to 35 who are increasingly hard to reach via traditional advertising. The paybacks for sponsors can be huge because gamers have shown loyalty to brands that do it right. This masterclass will show you how the strategies you need to know on how to acquire major Esports sponsors for your events. You will discover:
How to gain entry and break into the biggest brands sponsoring Esports
Tailor your acquisition strategy to match each step in the client's decision-making process
Proven techniques to deliver a pitch perfect sponsorship proposal
Handle negotiations, concessions on price, and term agreements skillfully and effectively
Tactics to close the sponsorship deal – early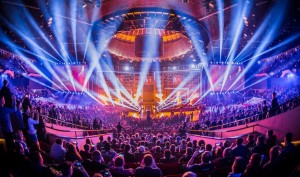 ---
STADIUM SITE TOUR: 6 March 2019, 13:30
Marvel Stadium/ Etihad Stadium
Since AFL's partnership with Riot Games, Marvel Stadium has been envisioned to become a hub for Esports. Join us now and enter the inner sanctum to understand how the facility is built for Esports training, streaming, building of content & housing clubs' teams.
Located in the heart of Melbourne, Marvel Stadium has welcomed more than 35 million fans through the gates since opening in 2000. Renowned for regularly staging AFL, A-league & BBL Action under the famous retractable roof, Marvel has hosted some of the biggest international sporting events such as UFC193 & Soccer World Cup Qualifiers. Witness the multi-million dollar investment in the Marvel-lous Stadium's technologies, which include over 1500 IPTV High Definition screens displaying non-stop, relevant and exciting match day information, interactive quiz competitions and fan images.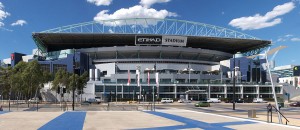 ---
TRAINING FACILITIES SITE TOUR: 6 March 2019, 16:00
ORDER Training Facilities
They steamrolled the competition and emerged top dog in this year's Gfinity Elite Series Australia, taking home the grand prize of $225,000. Now see for yourself how they did it.
Join us for an exclusive tour of the training grounds of one of Australia's elite Esports teams: ORDER. Witness how these digital athletes hone their skills, plot winning strategies, and keep mind, body and gear in shape for their next tournament gold. Expect, as well, a taste of professional-grade action in Esports classics like Counter-Strike: Global Offensive, Street Fighter V and Rocket League – from the hands of well-known regional contenders such as Jake 'Rogue' Sharwood and Victor 'FBI' Huang.
Don't miss this rare behind-the-curtain journey into what makes a gold-medal team in the exciting arena of Esports.