About the Forum
Following our successful inaugural forum last year, the 2nd Augmented and Virtual Reality for Safety, Training, Maintenance and Manufacturing Forum 2018 will feature world-class companies showcasing cutting-edge AR solutions to address training, safety and maintenance needs in their respective industries. Join the impressive gathering  of CX, AR, VR, MR, AI professionals at Clariden Global's 2nd Augmented and Virtual Reality for Safety, Training, Maintenance and Manufacturing Forum 2018 in Melbourne and Sydney this coming October and November 2018 to discover how you can use AR/VR to usher in the future of AR for enterprises and industrial use, learn to better serve your clients through better design, visualizations, simulations and the ability to train and equip your staff for real time situations.
Top leaders from Boeing, Lockheed Martin, Sydney Waters, Honeywell, BHP will show you how AR/VR can be harnessed to improve their operations.
Why You Must Join Us
5 Killer Reasons You Must-Attend This Forum to Improve Your Safety, Manufacturing, Training and Operations:
Fresh, novel, first-time topics directly relevant to enterprise use of AR/VR for training, safety, maintenance and manufacturing
At one singular platform, meet with many top global Fortune 50 companies who are first movers in deploying augmented extended reality in the mining, aviation, defence, smart manufacturing, healthcare, education sectors
Take the front seat as Disruptive Innovations such as AI, Robotics, Drones intersect with AR/VR
How our industrial workforce can be empowered with Augmented Reality
Discover more industry use cases for AR in improving enterprise operations and training functions
Unique to this Forum
AR/VR/MR Maintenance, Safety Training and Operations Experiential Site Tour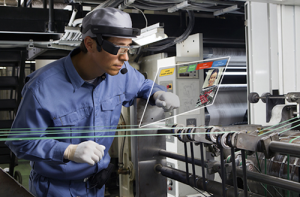 In this site tour, you will discover how to develop new products with AR/VR and showcase some of the most progressive and exciting AR/VR products that have been developed for major industries including safety, training, manufacturing, operations and more. Be up-close with the latest AR/VR innovations at a scale never seen before, discover the diverse industrial applications, scalability and versatility of the company's cutting-edge R&D platform and experience hands-on how the company's technologies assist in further strengthening training, safety and productivity initiatives within companies such as Lockheed Martin, Boeing, Saab and BHP.
Companies Expected at the Forum
Boeing
Bombardier
Sydney Trains
Airbus
Saab
Lockheed Martin
BAE Systems
Australian Air Force
NSW Police
Victoria Police
Woodside Petroleum
Rio Tinto
Santos
Glencore
BHP Billiton
Komatsu Mining
Optus
NSW Fire Service
South Australia Country Fire Service
Melbourne Health
Monash Health
Macquarie Health
Evolution Health
RMIT University
Central Florida University
Auckland University
AGL
Tesla
BP
Shell