Global Speakers

A/Professor Tomasz Bednarz
Director of Visualisation at EPICentre (UNSW A&D), Team Leader in Visual Analytics
(CSIRO/Data61), UNSW Art & Design
A/Professor Tomasz Bednarz is a Director of Visualisation at the Expanded Perception & Interaction Centre (EPICentre), UNSW Art & Design. He is also a Team Leader in Visual Analytics, at the CSIRO Data61 (Computational Platforms Group, Software & Computational Systems Program).
His current roles reflect his conviction to a holistic approach to the wicked problems facing the collation, analytics and display of big data. His approach is expansive and encompasses the use of novel technologies (AR, VR, CAVE, Dome, AVIE), often in combination. Over the last couple of years, he has been involved in wide range of projects in area of immersive visualisation, human-computer interaction, computational imaging, image analysis and processing, visualisation, simulations, computer graphics, games, computational fluid dynamics, demoscene.
He is Chair of ACM SIGGRAPH Asia 2019. SIGGRAPH conferences are the world's largest, most influential annual meetings and exhibitions in computer graphics and interactive techniques. The conference will be held for the very first time in Australia (Brisbane).

Aurelie Perruchon
Methods & Tools /Virtual Reality Center Leader
Alstom

Dr Tony Huang
Senior Lecturer, Faculty of Science, Engineering & Technology
Swinburne University of Technology
Dr Huang directs his Collaboration and Visual Analytics group at Swinburne. He holds a PhD in Computer Science from the University of Sydney. His main research interests are in Visual Data Analytics and Human-Computer Interaction. He is the author of over 100 publications. His research is supported by Australian government funding agencies and commercial partners with a total value of over 3 million dollars, and has achieved impact both in academia and in industry. He gives keynote/plenary speeches, invited talks and seminars at conferences and universities worldwide.
Dr Huang is Associate Editor-in-Chief of Journal of Visual Languages and Computing and a guest editor for several other journals. He is a founding chair of the Technical Committee on Visual Analytics and Communication for IEEE SMC Society. He has served as a conference chair, a PC chair, or an organization chair for a number of international conferences and workshops.

Murray James
CEO / Co-Founder
Snobal
Murray has over 25  years of professional experience spanning commercial design and strategy, 3D visualisation and BIM consulting and simulation. Prior to founding Snobal, Murray has worked in a range of corporate roles related to human behavior in built environments including Comms and Design Manager for IKEA Australia, Senior Wayfinding Strategist at ID Lab and Projects design manager at Geyer.

John Adamson
Applications Software Engineer (Capability)
Airbus Group Australia Pacific
My background is rather eclectic, storied and nontraditional for someone in Defence; I've gone from Four dimensional mathematics and Artificial intelligence, to Genetic engineering, Software engineering, Video Game Design, UX Design, UI Design, 2D art, 3D art, to designing AR, VR, iOS and Windows apps in Aerospace and Defence.
I was first drawn to Software engineering and Genetic Engineering at CSIRO on the QUGENE program.
Afterwards I transitioned to Game, UX, and UI Design in the Triple A games industry and worked on the following titles:
Marvel's The Avengers
Star Wars: The Force Unleashed
Megamind
Warhammer 40K: Space Marine
Spyro: The Eternal Night
Viva Piñata: Party Animals
Hellboy: The Science of Evil

Jessica Williams
Associate Lecturer, RN, RM, MidSchool of Nursing and Midwifery Faculty of Health and Medicine
University of Newcastle
Jessica Williams is an Associate Lecturer at the University of Newcastle who has a decade of clinical experience as both a Registered Nurse and Registered Midwife within Hunter Area Health. Having worked in academics for the last six years, Jessica is currently completing her PhD on the use of virtual reality teaching methods with Bachelor of Midwifery students. The University of Newcastle is currently paving the way in innovative teaching methods within its midwifery program and Jessica is at the forefront of this research; exploring the use of these new technologies and the benefits to students when learning neonatal resuscitation.

David Francis
Managing Director, Head of APAC, Head of ANZ
Virtual Method, Zappar, Realwear

Michael Hardy
General Manager, Modelling, Simulation & Training
KBR
Michael Hardy is the General Manager of KBR's modelling, simulation & training business in Australia, responsible for strategic and tactical success. He has been with the organisation for 8 years, serving in business development and senior management roles. Michael's domain expertise is training, performance support and workforce enablement. He has been working in the training sector for over 30 years, in sales, delivery and management roles. Michael has worked for small, medium and large organisations, designing, developing and delivering training solutions for Defence, Commonwealth Government and corporate clients.
Michael is a champion and advocate for 'Performance Support' which focuses on equipping and enabling workers by providing just-enough-training, just-in-time, at the moment of need. He presents at conferences and industry events on this topic.
Michael is also a proponent of training solutions that are 'fit for purpose' and based upon research and clear evidence. This often sees technology playing a key role in his team's design, development and delivery. Virtual environments, virtual reality and augmented reality components are playing increasing roles in the solutions that his team develops.

Emre Deniz
Founder/Director
Opaque Space
Emre Deniz has been working in Virtual Reality for the past four years, being one of the first developers in Australia to work on the HTC Vive as well as having worked as both lead game designer and artist on multiple projects in Virtual, Augmented and Mobile experiences. Emre has previously worked with international partners such as Microsoft, Google and Epic on projects such as the award winning Virtual Dementia Experience, Kinect for Unreal and the internationally recognized Earthlight.
Emre is currently the director at the HTC Vive-X backed 'Opaque Space', working alongside Epic and NVIDIA to bring space-based VR experiences to consumers as well as collaborating with NASA laboratories working on hybrid reality training for astronauts.
He has also been an active advocate for diversity, accessibility and ethical development in VR and regularly speaks at conferences and lectures on game design, community building and development in VR.

Scott McMillian
Safety Manager Technology and Innovation
Melbourne Water
Scott McMillan has a trade background as an Electrical and Instrumentation Technician. He has specialized in the advanced water treatment which has taken him to remote workplaces like Antarctica. Scott now works for Melbourne Water where he focuses on finding and investing in new technologies like Virtual Reality, that can increase the safety of their employees.

Professor Xiangyu Wang
Curtin-Woodside Chair Professor for Oil, Gas, and LNG Construction and Project Management
Curtin University

Laurence Beraldo
General Manager
Fountx
Laurence joined TAE Aerospace in June 2016 to head up the development and delivery of TAE Aerospace's advanced technical product lines as well as enhance TAE Aerospace's senior leadership team. In July 2017 TAE Aerospace decided to setup Fountx Pty Ltd a subsidiary company and Laurence is leading that company to commercialise a world changing product using assisted reality to enhance human capability.
During his 30 year career across the aerospace and defence industries Laurence has held several executive positions including positions on advisory panels with CASA and within the education and training sector of the Aviation Industry.
Laurence was the CEO and Company Secretary for the Royal Queensland Aero Club (RQAC) group of companies where he was the CASA approved Air Operator Certificate appointee and accountable manager for the Airline Academy of Australia. Prior to taking on the role as CEO he headed up aircraft maintenance engineering operations and training. He was formerly an executive manager with Aviation Australia where he worked for 10 years and held a number of senior roles including responsibility for flight safety training, Group Training compliance and operations, business development, international client management and the employment outcomes of more than 1,200 aircraft maintenance engineering graduates. Laurence is trained and qualified in aviation maintenance engineering and management, holds a pilot's licence, had a 14 year maintenance and training career with the RAAF and managed several successful businesses.
Assoc. Prof. Delene Weber
School of Natural and Built Environments / Senior Management
University of South Australia / South Australia Country Fire Service
Delene Weber is a bushfire researcher and expert in understanding the human dimensions of environmental problems.  As an Associate Professor at the University of South Australia, Delene has published many journal articles and book chapters focusing on human behaviour in natural environments.  She works with the Country Fire Service of South Australia and the SA Department for Environment and Water to increase our understanding and management of bushfires.
As part of an Australian Research Council grant, our team surveyed and interviewed thousands of people about their experiences with bushfire.  During the course of this process, it was clear that people didn't know what to expect with a bushfire.  Delene realised virtual reality has amazing potential to allow people to experience a bushfire in a non-threatening way and consider their preparation from a physical and emotional perspective.  The Facing Fire virtual reality scenario has been designed in collaboration with UniSA researchers Safa Molan and Matt Kor to examine the triggers that are most influential when people decide to "stay and defend" or "leave early".

Liam McGuire
Executive Director
Opaque Media

Roger Lawrence
Managing Director
ARCHIEVR

Assoc Professor Manolya Kavakli
Director of Virtual Reality Lab, Simulation Hub
Macquarie University

Kristina Reynolds
Founder
Collective Social Intelligence

Jeremy Harkins
Director
ineni
Jeremy Harkins is a Founding Director of "ineni Realtime", an innovative building technology company focused on the development of the Realtime Visualization Industry.
Delivering Keynote presentations, Jeremy is at the leading edge of real-time virtual technologies and has spoken internationally about the visual interaction with Smart Cities through 3D immersive environments, VR (Virtual Reality) and AR (Augmented Reality).
Jeremy is a strong advocate of Building Information Modelling (BIM), believing that the seamless integration of intuitive visual interfaces with robust data is a vital direction for architecture, construction and infrastructure.
His company has partnered with world leaders in building automation, integrated systems and business process management and is providing cutting edge visual solutions for some of the largest and most complex developments in the world.
With over 18 years of experience in Architectural Technologies including professional work, consultancy and Full-Time Academia, Jeremy has been a lecturer at an international university (UNSW) helping to educate industry in what can be possible, and is currently focused on the rapid growth and positioning of "ineni Realtime" as market leaders in virtual interaction design.
Leila Alem
Chief Design & Innovation
ArcSense

Paul Kouppas
Head of Innovation & Team Lead
auggd

Annemarie Diepenbroek
Marketing Manager
Honeywell
Annemarie Diepenbroek is the Global Product Manager for the Honeywell Connected Plant – Skills & Safety Portfolio. This portfolio increases staff performance and improves plant profitability using Augmented Reality, Analytics, Intelligent Wearables and a suite of Productivity Applications. It directly addresses the looming skills gap in our industry, the need for faster competency and improved field productivity.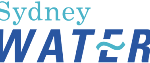 Mukthar Shiek
Digital Innovations Manager
Sydney Water - Digital Services
Mukthar Shiek currently he leads the Digital Innovation within Sydney Water.  His focus is to synthesis the latest digital innovation with business needs to progressively create a digital hyperconnected utility.  Some of the areas currently we are working on are Augmented Reality, Virtual Reality, Video Analytics and Intelligent bots.
Mukthar has a software development background and coded in most languages. He has MS from UNSW specializing in AI and currently doing his MBA from UNSW (formerly AGSM).  Before moving to Australia, Mukthar was providing consulting in USA and Puerto Rico.
Mukthar is passionate in challenging the status quo and exploit technology to create new ways of working.

Ali Izadi
A&I Specialist, Fixed Plant & Infrastructure Maintenance
BHP Billiton Mitsubishi Alliance
Ali Izadi has worked over ten (10) years in wide range of industrial fields from Production Factories to Mine Sites, primarily in the field of Maintenance and Reliability Engineering.
He has a solid history of providing reliability engineering support in driving improvements in assets' performance through optimizing maintenance strategies and tactics, whilst undertaking a program of ongoing defect elimination.
Ali has a Bachelor's Degree in Mechanical Engineering and a Master's Degree in Maintenance and Reliability Engineering from Monash University. He is currently working with BHP Billiton as Maintenance Analysis and Improvement Specialist.
Ali's main area of expertise is Total Real Time Condition Monitoring and Condition Based Maintenance.