Global Speakers

Darren Hubert
Chief Technology Officer
Microsoft Services APAC
Darren Hubert is Chief Technology Officer of Microsoft Services APAC, based in Singapore.  In his role, Darren works alongside Microsoft customers and partners to help envision and drive positive business outcomes that leverage Microsoft technologies and cloud services.  Prior to joining the APAC team, Darren served as Lead Architect for Microsoft's business solutions division in the US.  He has spent the majority of his career working with a variety of Enterprises across numerous industries and as they planned and implemented critical systems based on Microsoft platforms and solutions.  Darren is a frequent speaker at various conferences and industry events where he often recounts his exploits, pitfalls, and musings deploying Enterprise solutions.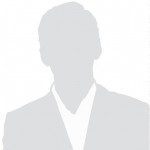 Theo Valich
Head of Growth Datum Foundation and Executive Advisor
VR First

Ajay Mohan
Head of Marketing - APJ
Intel Corporation
Ajay Mohan is Director of Marketing for Asia Pacific & Japan (APJ), at Intel Corporation. He has overall responsibility for Intel's "connected customer" experience in APJ, which encompasses the company's marketing investments (on-ground & digital ) and strategies. Mohan leads a team across Asia Pacific & Japan defining Intel's roles and investments in a breadth of media, developing relationships across the partner ecosystem ( Channel, Retail, OEMs, ODMs), and building marketing capabilities and solutions to connect the customer journey.
Mohan has over 18 years of experience spanning across diverse industries such as OTC Pharmaceuticals (Cosmetics), FMCG, Advertising and Information Technology. He joined Intel in 2011 and has held a number of roles leading teams across various facets of marketing. Over the span of his career he has successfully led teams comprising people from multiple nationalities & backgrounds, in Asia, Europe and Africa. Having worked and lived in India, Germany and Singapore, makes him well conversant with business practices across these regions.

Vanessa Radd
Founding Member of XR Alliance & President
VR/AR Association, Singapore Chapter
Vanessa Radd is ranked among the global top 3 augmented reality influencers and is a founding member of the XR Alliance. Radd is also founder of the VR/AR Women in Asia Society, President of the global VR AR Association Singapore and a Board member of The Media Alliance. She has more than 17 years of tech and broadcast content,  technology media value chain (from production, post production & content delivery, to hardware, software, image processing and cloud/virtualization – utilized as the broadcast industry standard for the Olympics) experience representing international media & tech brands in Asia.
Amit Mangwani
Director of Retail Marketing - APJ
Intel Corporation
Amit is spearheading Intel's retail thought leadership and multi-faceted engagements across Asia Pacific & Japan, with over 18+ years of experience across diverse roles & domain,s he is now focusing on new and emerging retail technologies. From leading a first time ever global Conversational UI project to crafting VR / AR retail experiences to creating new innovative e-commerce intersects, he is at the frontier of creating brand value that is future ready.
He has been a prolific speaker having spoken on new and upcoming topics like 'Retail in Transformation' & 'The Future of Airport Retail" among others. He is also a published author having published several articles across leading publications like "CIO Outlook". He has been a part of the DMA Innovation Lab in Singapore and continues to work with CXO's across verticals to chart the next journey of retail.

Klaus Allisat
Sales Director
BMW Group Asia
As a Regional Director Sales at BMW Group Asia, Klaus is charged with driving dynamic sales and revenue growth for BMW across the region.
With extensive experience working in automotive industry for over 15 years, Klaus has worked in various internationally oriented positions in corporate consulting with A.T.Kearney GmbH, Stuttgart and prior to this for Daimler Benz AG, Stuttgart. He was also the CEO and President of Husqvarna Motorcycles.
Klaus has been spearheading the strategic and innovative sales direction for BMW Group Asia, playing a key role in several Augmented Reality and Virtual reality projects as BMW begins to explore this new medium.

Dr Frank Guan
Assistant Director
Nanyang Technological University
Dr Frank Guan Yunqing has been managing and leading the research for two international collaboration research centres at Nanyang Technological University, Singapore, since 2011 as Centre Manager and Assistant Director. His research interests include Augmented Reality (AR), Virtual Reality (VR) and Artificial Intelligence (AI).
Dr Guan received his PhD degree from NTU in 2007 with specializations in Virtual Reality (VR), computer graphics and 3D image visualization. He graduated from Zhejiang University with first class honor degree in 2002. He also has years of industry experience in software system development and management in MNCs including Panasonic and Motorola.
Dr Guan has published more than 30 papers in top-tier conferences and journals. His research has often been cited by Nature journals. Due to his excellent track record of research, he received the Andrew Fraser Prize from IMechE in 2006. Dr Guan has served in the programme and organizing committee for a number of international conferences. He also has aspirations and passion towards innovation and entrepreneurship and was awarded the SMART Innovation Fellow in 2015 from the Singapore-MIT Alliance for Research and Technology.

Tobias Neffle
Regional Product Manager Automotive Service Solutions Aftermarket - Asia-Pacific Southeast
BOSCH Singapore
Tobias Neffle is the Regional Product Manager Automotive Service Solutions Aftermarket for Asia-Pacific Southeast at Bosch based in Singapore. With Augmented Reality Solutions created on the Bosch Common Augmented Reality Platform (CAP) he enables global customers to save time, improve quality, elevate customer satisfaction and increase revenue.
Tobias has extensive work experience in an international environment covering 4 different countries across 3 continents (Singapore, Germany, USA and China) with profound domain knowledge in the automotive industry. Early in his career Tobias was shaping automotive R&D development projects at Bosch for global OEM customers. His further steps included global Project Management, Management Consulting and via a Management Trainee program he progressed into Regional Product Management. As an Innovation Evangelist Tobias always looks for new technology solutions paired with creative business models to drive business and shape a better future.
Tobias holds a Bachelor of Mechatronics Engineering and a Masters of Business Administration (both with distinction). He is passionate about continuously learning emerging technologies, highly motivated, adaptable and a quick learner with a leadership style that focuses on inspiring, motivating and developing team members by providing vision, freedom and empowerment.

Matt Pollins
Partner, Head of Commercial/TMT
CMS Singapore
Matt is an international technology, media and telecoms lawyer and a Partner at CMS, a leading international law firm. He advises clients from startups to global tech, telecoms and media companies and governments on business and law in Asia. His practice spans commercial, transactional, regulatory and intellectual property advice across tech, media and telecoms, including content regulation, e-commerce, cloud, data, cybersecurity, payments, apps, adtech, IoT and complex sourcing and supply chain transactions.
Matt is also a Director of the International Institute of Communications in Singapore. He regularly appears on TV and in print media, including BBC World News, Channel News Asia, Wall Street Journal, Mashable and The Straits Times, to discuss the tech/media/telecoms sectors.
His blog, www.connectedasia.com, discusses how the unparalleled and explosive growth in connectivity in Asia-Pacific is driving new technologies and business models and creating new legal and commercial challenges.

Dillon Seo
CEO & Founder
VoleR Creative
Dillon is a serial entrepreneur and CEO of VoleR Creative. The company is founded by Dillon and is currently working on a project involving artificial intelligence, machine learning, speech recognition and virtual reality. Previously, he joined Oculus VR, the virtual reality head mounted display manufacturer and the virtual reality content ecosystem builder, as a co-founder in 2012. He served the company as a country manager for Oculus VR Korea until the company was acquired by Facebook for $2 billion USD in 2014. During his role as a country manager, he managed the basic company operation, business development and VR content sourcing along with business partner relationship management.
Before Oculus VR, he was also a country manager for a UI tool company named Scaleform, which was acquired by Autodesk for $36 million USD in 2011, and during his service at Scaleform, he managed the sales of its product, Scaleform GFx, business development and basic operation of the company. His previous work experience also involves KOGIA (Korea Game Industry Agency and NDOORS Corporation (Korean online game developer owned by Nexon) as a business development manager.

Loh Mun Yew
Samsung Gear VR Evangelist & CEO
ReVR
Loh Mun Yew is a passionate Entrepreneur and an inspiring Virtual Reality & Augmented Reality Strategist who is based in Singapore. His passion for technology began early on and it has stayed with him ever since. In addition to all things tech, he has an avid interest in Artificial Intelligence (AI) and Deep Learning.
Throughout the span of over a decade and spending 8 years in Infocomm Media Development Authority of Singapore (IMDA, formerly known as IDA Singapore), Mun Yew has acquired extensive expertise in informational technology (IT) and enterprise mobility. To date, he is one of the most prominent mobile techprofessionals in Singapore.
Currently, Mun Yew is working at a virtual reality (VR) & augmented reality (AR) start-up and founded ReVR, which is the very first AR/VR Online Training Academy in Singapore. He aims to utilize this venture in order to transform the training market with virtual and augmented reality.
Additionally, Mun Yew also serves as the CEO & Co-founder of TapTalents, a mobile corporate training platform. He is also currently the President of the Singapore Computer Society's (SCS) Internet-of-Things (IoT) Chapter and an ICT Mentor under IMDA's Technical Skills Accelerator (TeSA), a SkillsFuture initiative.
Loh Mun Yew's primary goal is to enhance the Singaporean ecosystem by cultivating more AR/VR and IoT manpower through intensive technology-enabled training.

Jason Teo
Associate Director
ArtScience Museum
Jason Teo is the Associate Director for ArtScience Museum at Marina Bay Sands. Jason brings with him over 15 years of experience of working at the intersection between art, science and technology. He has been in the digital media industry focusing on building interactive, multimedia exhibits, exhibitions and galleries. He is currently responsible for the digital permanent exhibitions at ArtScience Museum such as Future World: Where Art Meets Science and Into the Wild: An Immersive Virtual Experience. Jason also oversees the operational and commercial aspects of the museum.
Prior to joining Marina Bay Sands, he was an Account Director at Pico Art International, focusing on interactive multimedia experiences for museums and permanent corporate galleries. Prior to that he was in charge of various experiential exhibitions at the Media Development Authority and the Science Centre Singapore.

Robert Kubon
Project Manager
BMW AG
Throughout his 16 years with BMW Group, Robert has held many key roles in different business areas, including being the Area Manager for importer markets and the head of BMW Motorrad for sales region UX-V1-CS. He also played a vital role in leading and developing the dealer base for BMW Motorrad.
In the past three years, Klaus has been spearheading the strategic and innovative retail direction for the BMW Group. One of his important projects involves digitalizing a premium retail experience for customers through employing cutting-edge technologies. He explored the use of Virtual Reality to transform automotive retail as we know it as well as incorporating other digital elements to differentiate BMW from other competitors.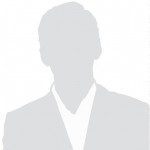 Amer Iqbal
Director of Digital Strategy
Deloitte Digital

Tejas Damania
Director of Digital Technology
Deloitte Digital
Tejas Damania leads the Digital Technology practice at Deloitte Digital in South East Asia, based in Singapore.  He is a practitioner who works with customers across industries to realize their digital transformation through customer centric design and technologies. Techie at heart, Tejas is constantly in search for the new technologies to solve complex business problems. He holds a patent on a design which still powers the core of an industry leading software platform. He is betting on the interplay of the digital reality with artificial intelligence enabled behaviors to drive the next phase of innovation, which he firmly believes will change the way people live their everyday life.

Ng Lai Xing
Scientist
A*STAR Institute for Infocomm Research
Dr. Ng Lai Xing is a Scientist in I2R in the Visual Computing Department and is working on implementing AR for maintenance and visual inspection tasks. He received his Ph.D in 2014 from National University of Singapore where he worked on an AR 3D design space using bare hand interaction. He entered the AR/VR simulation industry upon graduation and had developed AR/VR projects for training, education and navigation. His past employers include a local SME and EON Reality. Currently, his research interests include computer vision, visual perception, task reasoning and automated content creation for AR and VR applications.

Nicholas Ng
Product Innovation Manager
Samsung Electronics
Nicholas is part of the Product Innovation Team at Samsung Electronics; translating SE Asia consumer insights into breakthrough concepts as part of Samsung's future product roadmap. Leading product development and management initiatives in mobile phone, VR/AR and display product categories, he is passionate about using technology to create new products that changes people's lives. Prior to his current role, Nicholas was in the Advanced Display Product Team at Samsung in Seoul exploring HMD-less VR and retinal projection, ran a London-based sports social network start-up and did strategy consulting in Taipei. An avid road cyclist, Nicholas spends his free time tinkering with bicycles, technology and cryptocurrencies.

Zeca Carvalho
CEO
SW Interactive
Zeca joined SW Interactive in January 2017 as CEO, and is responsible for the company's global launch and development. His key focus is driving market growth — beginning with the yacht industry – through virtual reality products that enhance client engagement and promote sales.
He brings to the company almost 10 years' experience in building and scaling tech companies in South East Asia and Latin America. Since moving to Singapore in 2014, he has worked with start-ups such as EasyTaxi and StyleTribute.
He was previously a business analyst from McKinsey and Company, and was engaged in several projects in his native Brazil and the US. Prior to that, Zeca founded and sold the second collective-buying web platform ever launched in Brazil.
He holds a Bachelor's Degree in Business Administration from the University of São Paulo in Brazil.

Eleanor Jones
Director of Digital & Customer Leadership
Coca-Cola
Eleanor serves as Director of Digital & Customer Leadership for The Coca-Cola Company. In this role, she is supporting the company's efforts of a digital transformation within Asia Pacific and ASEAN.
Eleanor has held a variety of roles within strategy & planning, and customer & commercial leadership. She is passionate about the future of digital leadership, and driving transformation to prepare a business for the new economy.
Eleanor resides in Singapore with her husband and 2 young daughters.

Dr Antonio Feraco
Head of Business Development
Fraunhofer Singapore, Nanyang Technological University
Dr. Antonio Feraco is Head of Business Development at the Fraunhofer Singapore. He owns a PhD in Artificial Intelligence and Psychology of Programming focusing the major of his activities in developing business models for Digital Transformation. His work focuses in merging industry needs with novel interactive and digital solutions developed by Fraunhofer to optimize processes within and outside the industry environment itself.
Fraunhofer Singapore, that belongs to the largest Applied Research Institution in Europe, enhances the usage of Interactive Digital Media, Virtual and Augmented Reality through the continuous experimentation of new interactive paradigm and devices, such as multi-touch interfaces and gesture based controllers, coping them with intuitive interfaces trying to optimize the overall cognitive processes of information gathering from real-time and from IoT sensors and their management in sectors such as big data, Industry 4.0 and Digital Economy.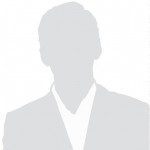 Bradley Hopkinson
General Manager Retail Sales and Marketing Greater Asia Region
Microsoft