Sponsors & Media
2021 Participating Company

Transport for NSW
Topics:
How Transport For NSW Overcame Technical, Strategic And Cultural Roadblocks To Adapt To A New "Normal" Post-COVID Scenario, With Case Studies
Case Study: Aligning Digital Twins With Infrastructure Project Delivery And Asset Models At Sydney Metro
Interactive Roundtable Discussion – The Role Of 4D And 5D In Digital Twin And Benefits From Them In Project Controls (Time-Cost-Risk) And How This Could Be Used In The Future For AI And Machine Learning Applications
2021 Participating Company

Downer Group
Topic:
Digital Engineering Evolution & Advances: From Point(s) Of Truth To A Digital Ecosystem And What That Means For On-Site Teams
2021 Participating Company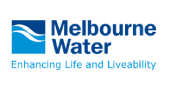 Melbourne Water
Topic:
Case Study: Strengthening Lean Delivery, Modularization And Standardization With Digital Engineering & Virtual Reality At Melbourne Water
2021 Participating Company

GHD
Topic:
Building Digital Resilience In The Post-COVID Era – The Case Study Of GHD
2019 Platinum Sponsor

Cadgroup
We are a customer centric company with 30 years of history & experience serving the Architecture, Engineering, Construction, and Manufacturing industries. We specialise in providing software and hardware technology, training, and consulting to these industries. We are one of the largest Autodesk Platinum Solution Partners in Australia. The Platinum Tier is the highest partner status and is based on the satisfaction ratings of our customers experience with us. We are immensely proud to have been the first Australian reseller to achieve this status.
Trust, Friendliness and Value are the core of all our solutions and underpins our customer-centric approach. We believe that our customers' success is as important as our own and therefore consistently develop innovative solutions to support our client's interests.
Our mission is to provide hands-on industry experience as well as the latest tools, computer infrastructure and knowledge to help our customers achieve success in any project undertaken.
For more information, please visit www.cadgroup.com.au
2019 Spotlight Sponsor

Hatch
Hatch is passionately committed to the pursuit of a better world through positive change. We embrace your visions as our own and partner with you to develop better ideas that are smarter, more efficient, and innovative. Our global network of 9,000 professionals work on the world's toughest challenges. Our corporate roots extend back more than a hundred years, and our experience spans over 150 countries around the world in the metals, energy, infrastructure, digital, and investments market sectors.
We are employee-owned and independent—free to bring our best thinking to your business. Our exceptional, diverse teams combine vast engineering and business knowledge, working in partnership with our clients to develop market strategies, manage and optimize production, develop new game-changing technologies, and design and deliver complex capital projects.
For more information, visit www.hatch.com
2019 Spotlight Sponsor

Arcadis
Arcadis is a leading global design and consultancy that has helped design, create and improve quality of life in Australian cities for more than 75 years.
With 27,000 people in 70 countries, Arcadis' teams take global best practice to help  our clients create more liveable cities, from integrated public transport networks, to sustainable commercial and residential developments, through to city-shaping urban precincts.
Working right across the full asset lifecycle and delivering a full-suite of services, from design engineering, to cost management, to environmental advisory, to technical advisory, we focus on helping our clients deliver successful projects that have a real impact on people's lives.
For more information, visit www.arcadis.com
2019 Exhibitor

V2i
The multi-award winning V2i Group is transforming the property and infrastructure industries through its V2i Realtime application – an easy-to-use, interactive, spatially accurate 3D digital twin of a development project and its surrounding environment. Powered by the $140bn/year global gaming industry, this license-free, open-source and open-architecture solution provides a truly fresh approach and on-demand feature set to support decisions, improve equitable collaboration, and accelerate outcomes with more transparency.
V2i Realtime has been implemented at all stages of the project lifecycle across over 300 projects. The most prominent use of V2i Realtime to date has been in collaboration with digital engineers PDC and commissioned by Brisbane's Cross River Rail Delivery Authority, who have utilised a Brisbane-wide V2i Realtime model, including the proposed rail line, tunnel and underground stations, as well as associated above-ground co-developments to "form the basis of how the project is managed, planned, coordinated, designed, communicated, delivered and operated."
For more information, visit www.v2irealtime.com
2019 Exhibitor

GeoReports
GeoReports specialises in geo-environmental data, reporting and digital engineering services, providing site intelligence across Australia. Clients include government agencies, contractors, consultants, developers, architects, property owners and legal/financial advisors who seek rapid screening tools for site suitability and investment risk profiling. Typical applications include design and construction risk assessment, project feasibility, Gateway Review and Business Case assessments, planning applications, pre-purchase and due diligence studies.
Services include:

GeoDesktop Site Intelligence Reports provide quick and low cost, preliminary geo-environmental reports using published and unpublished geo-environmental datasets. Reports provide geotechnical and contamination risk indicators for any site in NSW, typically within 48 hours.
GeoSearch provides access to searchable geo-environmental data points (such as borehole and groundwater logs) which are available for immediate download via our simple webmap.
GeoDatasets provides access to GeoReports datasets either as data-feeds for existing GIS platforms or as custom GIS webmap platforms for clients to securely manage their project data.
For more information, visit www.georeports.com.au
How to Sponsor
Capitalize On The 

2nd Digital Engineering & Design Summit 2021



Looking for the ideal platform to elevate your professional status and strike key business partnerships?
Leverage on our limited sponsorship packages to strengthen and confirm your market position through consistent and continual branding awareness and take advantage of the plethora of opportunities to interact with high level decision makers.
Your partnership with us will provide you with:
Unparalleled exposure across all industries, facilitating cross-sector collaborations
Lead generation and set-up of meetings with key decision makers
Positioning of your company as a thought-leader
Reaffirmation of your position in the industry
Please contact Audrey Bright at +61 (3) 9014 9448 or email [email protected] to discuss potential sponsorship opportunities or to custom make your own package.
Benefits As Media Partner Or Supporting Organization At The


2nd Digital Engineering & Design Summit 2021



Enhance your corporate profile and visibility within your industry – Your company's logo will be emblazoned on our brochures and distributed to key decision makers across the region.
Clariden Global events are widely known and trusted worldwide for giving the best value to senior industry executives. We partner with selected media and supporting organizations, capable of delivering the highest caliber of expert knowledge and key industry insights to the target market.
If you meet the criteria mentioned above and would like to explore the opportunity to partner with us for the 2nd Digital Engineering & Design Summit 2021, please contact Jacelyn at +61 (3) 9909 7310 or email [email protected].