Sponsors & Media
Platinum Sponsor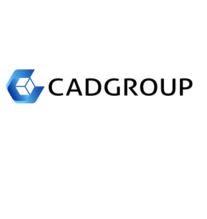 We are a customer centric company with 30 years of history & experience serving the Architecture, Engineering, Construction, and Manufacturing industries. We specialise in providing software and hardware technology, training, and consulting to these industries. We are one of the largest Autodesk Platinum Solution Partners in Australia. The Platinum Tier is the highest partner status and is based on the satisfaction ratings of our customers experience with us. We are immensely proud to have been the first Australian reseller to achieve this status.
Trust, Friendliness and Value are the core of all our solutions and underpins our customer-centric approach. We believe that our customers' success is as important as our own and therefore consistently develop innovative solutions to support our client's interests.
Our mission is to provide hands-on industry experience as well as the latest tools, computer infrastructure and knowledge to help our customers achieve success in any project undertaken.
For more information, please visit https://www.cadgroup.com.au/
Spotlight Sponsor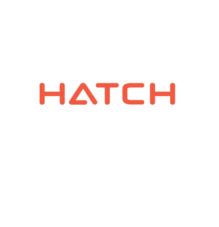 Hatch is passionately committed to the pursuit of a better world through positive change. We embrace your visions as our own and partner with you to develop better ideas that are smarter, more efficient, and innovative. Our global network of 9,000 professionals work on the world's toughest challenges. Our corporate roots extend back more than a hundred years, and our experience spans over 150 countries around the world in the metals, energy, infrastructure, digital, and investments market sectors.
We are employee-owned and independent—free to bring our best thinking to your business. Our exceptional, diverse teams combine vast engineering and business knowledge, working in partnership with our clients to develop market strategies, manage and optimize production, develop new game-changing technologies, and design and deliver complex capital projects.
For more information, visit www.hatch.com.
How to Sponsor
Capitalize on the

Digital Engineering & Design Summit

!

Looking for the ideal platform to elevate your professional status and strike key business partnerships?
Leverage on our limited sponsorship packages to strengthen and confirm your market position through consistent and continual branding awareness and take advantage of the plethora of opportunities to interact with high level decision makers.
Your Partnership with us will provide you with:
Unparalleled exposure across all industries, facilitating cross-sector collaborations
Lead generation and set-up of meetings with key decision makers
Positioning of your company as a thought-leader
Reaffirmation of your position in the industry
Please contact Emma Joy at +61 4 3103 1748 or email [email protected] to discuss potential sponsorship opportunities or to custom make your own package.
Benefits as Media Partner or Supporting Organization at the

Digital Engineering & Design Summit



Enhance your corporate profile and visibility within your industry – Your company's logo will be emblazoned on our brochures and distributed to key decision makers across the region.
Clariden Global events are widely known and trusted worldwide for giving the best value to senior industry executives. We partner with selected media and supporting organizations, capable of delivering the highest caliber of expert knowledge and key industry insights to the target market.
If you meet the criteria mentioned above and would like to explore the opportunity to partner with us for the Digital Engineering & Design Summit, please contact Karen at +61 (3) 9909 7310 or email [email protected].