Agenda
Main Virtual Summit Day 1 | Wednesday, 19 January 2022

Time
Agenda
09:00
Welcomi

ng Speech & Open

ing Remarks By Summit Producer
09:05
Summit Introduction & Highlights On Summit Day 1 Key Sessions By Chairperson

Dr. Adam Osseiran
President
Hydrogen Society of Australia
09:10
Acknowledgement Of Country

Trevor Naley
Chairman
Mirning Traditional Lands Aboriginal Corporation
Australia's Roadmap To Be Global Leader In Hydrogen Producer And Exporter
09:15
World's Largest Green Hydrogen Project: Key Development Of Western Green Energy Hub (WGEH) In Producing 3.5 Million Tonnes Of Green Hydrogen Per Year

Scaling on Western Australia's excellent solar potential and solid wind potential to produce 3.5 million tonnes of green hydrogen or 20 million tonnes of ammonia a year

Updates on the three phases of its mega project in reaching zero emission target

09:45
Enabling Infrastructure For Hydrogen Exports

Identifying and addressing infrastructure gaps in potential hydrogen supply chains

Australia's opportunity to develop supply chains to meet potential hydrogen demand in domestic and export markets

Updates on the National Hydrogen Infrastructure Assessment


Dr. Adam Osseiran
President
Hydrogen Society of Australia

10:15

Morning Break

10:30
Prospects Of Domestic And Offshore Offtakes For Australian Produced Renewable Hydrogen

Pillars for a bankable renewable hydrogen project

Socializing hydrogen to secure offtakes

Domestic offtakes – opportunities and challenges

Export offtakes – opportunities and Challenges


Geoffrey Drucker
Managing Director
Countrywide Renewable Hydrogen Limited
11:00
Financing The Future Of Hydrogen

How is the global financial market looking at hydrogen

Is there a place for Blue Hydrogen in a Net Zero Emissions aligned world

What are infrastructure, transport, technology hurdles to be overcome to get to commercialization


Tim Buckley
Director of Energy Finance Studies, Australia/South Asia
Institute for Energy Economics and Financial Analysis (IEEFA)
Hydrogen Production
11:30
How Hydrogen Is Delivering Australian Gas Infrastructure Group's Gas Vision 2050

Highlighting the role of gas and trajectory for decarbonizing gas into the future

Explore undergoing hydrogen projects in delivering the vision

What are the direct applicants for green hydrogen

Driving hydrogen costs down and delivering lowest cost decarbonization


Dave Rafferty
Head of Commercial Operations
Australian Gas Infrastructure Group (AGIG)
12:00
Clean Hydrogen – The Path To Commerciality

ARENA's role – projects and progress to date

What's required to achieve the $2/kg target

What could the future look like?


Darren Miller
Chief Executive Officer
Australian Renewable Energy Agency (ARENA)

12:30

Lunch Break

13:30
Panel Discussion: Decarbonizing Hydrogen Production – Is Carbon Capture And Storage (CCS) Crucial?

What are the key challenges in green hydrogen productions?

While green hydrogen is the main goal, blue hydrogen is the enabler of the future hydrogen economy. Why do industries jump straight to green hydrogen?

What is the key role of carbon capture and storage (CCS) in the development in the hydrogen economy?

14:15

Fortescue Case Study: Fortescue's Roadmap In Producing 250,000 Tonnes Of Green Ammonia Per Annual With Its Brazil's Green Hydrogen Plant

How Fortescue partner with Port of Acu, Brazil to install a 300 megawatt capacity hydrogen plant that uses renewable power and green hydrogen for its industrialization such as production of green steel, fertilizers, chemicals and fuels

The scalability of its project that will evolve into a green hydrogen and electricity technologies

14:45

Collaboration Of TNG Limited And AGV Energy In Producing Hydrogen With Its HySustain Green Hydrogen Production Technology

 

How TNG's vanadium redox flow batteries are selected for the first commercial deployment of the HySustain hydrogen technology at the Malaysian Green Hydrogen Project

Producing Hydrogen through its electrolysis method by splitting demineralized water

Identify potential opportunities to deploy the hydrogen production technology in Australia




15:15

Afternoon Break

15:30

Engie's Solar Powered Green Ammonia Plan To Leverage On Hydrogen Electrolyzer In Producing Green Ammonia

Providing a zero-carbon feed source to the existing Yara Pilbara Fertilizer Ammonia Plant through an 18MW solar farm and a 10MW hydrogen electrolyzer

How YPF plant can produce around 640 tonnes of renewable hydrogen annually

Challenges in transiting from natural gas to renewable power to hydrogen production

16:00

How Renewable Hydrogen Help To Solve Australia's Lack Of Fuel Reserves

What changes that Australia need to do to in the hydrogen infrastructure space to achieve Paris carbon emissions reduction targets

concern the price of green hydrogen and market mechanisms to support investment and manage price risk, while the supply and demand sides scale-up.


Andrew James Want
Development Director – Solar & Renewable Hydrogen
Solarig

16:30

Closing Remarks By Summit Chairperson

Dr. Adam Osseiran
President
Hydrogen Society of Australia
Main Virtual Summit Day 2 | Thursday, 20 January 2022

Time
Agenda
09:00
Welcoming Speech & Opening Remarks By Summit Producer
09:05
Summit Introduction & Highlights On Summit Day 2 Key Sessions By Chairperson

Dr. Adam Osseiran
President
Hydrogen Society of Australia
Hydrogen Storage And Distribution
09:15
Enabling Large-Scale Hydrogen Storage In Underground In Preparation For Australia To Be The Largest Hydrogen Exporter

Latest overview on the status of Underground Hydrogen Storage in Australia Project by CSIRO

What are the key challenges in large scale hydrogen underground storage – cost and safety?

Capability development of the PorousFlow module and the application of this to modeling relevant scenarios


Dr. Matthias Raab
Chief Executive Officert
CO2CRC Limited
09:45
How ATCO Is Blending Renewable Hydrogen Into The Gas Network

Overview of ATCO's aim to create Australia's first commercial scale green hydrogen supply chain at their Clean Energy Innovation Park (CEIP)

How ATCO uses hydrogen in their gas network and reduce the natural gas network's carbon footprint

How the Jandakot hub aims to provide insights into optimizing hydrogen storage and distribution solutions, blending hydrogen with natural gas and using hydrogen as a balancing fuel to support the grid


James Russell
General Manager Business Development West
ATCO Australia
10:15
How LAVO's Innovative Hydrogen-Based Energy Storage System Can Offer Three Times The Amount Of Energy Storage For Homes And Businesses

How LAVO partner with UNSW to integrate standard rooftop solar-powered hydrogen hybrid battery that can store over 40kWh of electricity?

Mechanism behind its LAVO system that generates green hydrogen for renewable power that can last an average Australian home's electricity power for 2 days

Future plans in scaling to a larger hydrogen storage system

10:45

Morning Break

10:30
Panel Discussion: Analyzing The Green Hydrogen Exporting Opportunity For Australia

How Australia is standing in the competitive position?

What are the opportunities that benefit in striving Australia to be the upcoming largest hydrogen export?

How the existence of established trading relationships are pushing for growth in the hydrogen exportation space?

Panel Moderator:
Panelists:

Martin Hay
Director – Advisory Australia
KBR, Inc.
11:45
The Hydrogen Energy Supply Chain (HESC) Project In Gippsland, Victoria: World's First Integrated Liquid Hydrogen Supply Chain

Overview of HESC project in creating hydrogen gas via the gasification, transport to the Port of Hastings for liquefaction and shipment to Japan

Possible to take Latrobe Valley coal and safely produce and transport hydrogen

How HESC project could produce 225,000 tonnes of clean hydrogen annually with carbon capture and storage


Jeremy Stone
Non-Executive Director & Advisor
J-Power Latrobe Valley

12:30

Lunch Break

Industrial Applications And Opportunities For Hydrogen
13:15
Natural Hydrogen: Possible Energy Revolution?

The benefit of natural hydrogen as primary energy source compare to green hydrogen

Global development on natural hydrogen and use cases

Explore the prospect of natural hydrogen to become the biggest disruptor of the global energy system


Dasha Longley-Sinitsyna
Director
Longley Mining

13:45

Renewable Hydrogen Technology Demonstration In Canberra – A Case Study Of Australia's First Public Hydrogen Refueling Station

Canberra is home to Australia's first publicly available hydrogen refuelling station and the largest Government hydrogen fleet, delivered in early 2021

Key learnings from this pilot project

Opportunities beyond, and what's next for renewable hydrogen in the ACT


Geoffrey Rutledge
Deputy Director-General, Sustainability and the Built Environment
ACT Government

14:15

Port Kembla Case Study: Australia's First Hydrogen-Powered Trucks And Refueling Station In Decarbonizing The Road Freight Industry

 

Coregas' hydrogen refueling facility as key catalyst in driving hydrogen commercial vehicles

How its transformation from diesel trucks to hydrogen fueled truck can halves its vehicle emissions

The opportunities of switching from natural gas to biogas for their hydrogen production


Alan Watkins
Executive General Manager, Industrial Specialist
Coregas
14:45
'Green Steel' – The Next Big Thing In Australian Steel Industry In Boosting Export And Tackling Climate Change

Replacing green hydrogen with carbon monoxide in blasting steel furnace

Key challenges in green steel transition

Integrating Green Hydrogen method with Carbon Capture and Storage technologies to achieve total emission reduction

15:15

Afternoon Break

15:30

Fireside Chat: Integrating Green Hydrogen For Mine Decarbonization

How can hydrogen be used to compliment electrification in mine decarbonization?

What business models and strategic approaches are available for hydrogen for mines?

Next steps for integrating hydrogen as part of an overall decarbonization strategy


Kathryn Horlin
Program Manager – Pathways to Net Zero
BHP

16:00

Developing Utility Scale Bankable Solar And Hydrogen Projects

Solar and Hydrogen project development concepts

Project development challenges and suggestions

Project development best practices and opportunities


Muren Guler
Managing Partner & Head of Europe & Asia Pacific
Venn Energy

16:30

Closing Remarks By Summit Chairperson

Dr. Adam Osseiran
President
Hydrogen 

Society of

 Australia
Post-Summit Virtual Site Tours | Friday, 21 January 2022
Site Tour A:
ATCO's Clean Energy Innovation Park (CEIP) – Australia's First Commercial Scale Green Hydrogen Supply Chain
9:00AM – 12:00PM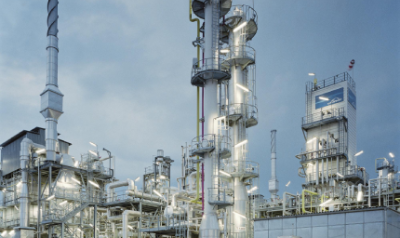 ATCO's Clean Energy Innovation Hub is a top class research and development facility that explores the future of hydrogen development. In this site tour, you will be able to experience some of the advanced technology that involves in the production, storage and use of hydrogen such as commercial application of clean energy in micro-grid system. You will also discover how Western Australia's extensive gas distribution infrastructure can benefit the customers as part of the future energy mix.
Site Tour B:
IBE Liquid Hydrogen Project – Enable A Sustainable Green Hydrogen Future Using Water, Solar, And Wind Energy With No Carbon Debt
1:00PM – 4:00PM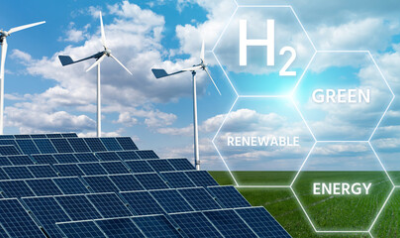 Infinite Blue Energy drives a sustainable green hydrogen future by using water, solar and wind energy without any carbon emission. One of its project would be the Arrowsmith Project that is located in Western Australia which targeted to produce 25 tonnes of green hydrogen per day from the zero carbon energy source of water, solar and wind. The green hydrogen will be produced by the plant through renewable energy from 65MW of solar energy and 90MW wind and this will captured 119,000 tonnes per annum of CO2 emission.