Sponsors & Media
Bronze Sponsor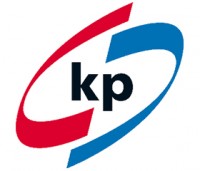 Exhibitor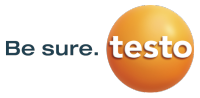 For 60 years, Testo has been recognized as one of the leading manufacturers of portable testing instruments in the world.
With the growth in interest of IoT (Internet of things), Testo recognized the need for the digitization of processes and the combination of our innovative measurement/sensor technology into intuitive software to provide traceability and compliance monitoring in the food industry.
The testo Saveris Solutions was developed to also further the food industry by optimizing product quality and increasing productivity and efficiency.
To discover how Testo Solutions can benefit your organization, please visit our stand at the forum.
Visit www.testo.com.au for more information about Testo Solutions.
How to Sponsor
Capitalize on the Innovations in Food Safety, Traceability and Processing Technology Forum!
Do you have innovative solutions that can enhance the level of food safety in the Australasian region? Looking for the ideal platform to raise your profile and to increase your ROI?
Leverage our limited sponsorship packages to strengthen and confirm your market position through consistent and continual branding awareness and take advantage of the plethora of opportunities with high level decision makers.
Your partnership with us will provide you with:
Unparalleled industry exposure
Leads generation and set-up of meetings with key decision makers
Extraordinary brand visibility, increasing brand awareness and preference
Long-term business partnerships with leading partners, customers and suppliers
Please contact Audrey Bright at +61 4 3228 7146 or email audrey@claridenglobal.org to discuss potential sponsorship opportunities or to customize your own package.
Benefit as Media Partner or Supporting Organization at the Innovations in Food Safety, Traceability and Processing Technology Forum



Enhance your corporate profile and visibility within your industry – your company's logo will be emblazoned on our brochures and distributed to Food Safety decision makers across Australasia
Affiliation with an internationally recognized commercial event organizer
Clariden Global events are widely known and trusted internationally for giving the best value to senior industry executives. We partner with selected media and supporting organizations, capable of delivering the highest caliber of expert knowledge and key industry insights to the target market.
If you meet the criteria mentioned above and would like to explore the opportunity to partner with us for the Innovations in Food Safety, Traceability and Processing Technology Forum, please contact Janis Jensen at +61 (3) 9909 7310 or email janis.jensen@claridenglobal.org.