Forum Highlights
Why Join This Forum
5 Reasons Why You Should Attend



International and local case studies shared by prominent speakers who have played imperative roles in realizing Night Time Economy initiatives
Proven best practices and practical insights on what Night Time Economies need to succeed and how they can be implemented cost-effectively
Interactive, outcome-focused roundtable discussions and panels that aim to answer pressing questions and assist delegates in mapping out their Night Time Economy journeys
An exclusive platform for industry experts to address major Night Time Economy challenges and share solutions covering the various aspects of cities after dark
A valuable opportunity to engage and forge partnerships with thought leaders, business leaders, city council representatives and much more
Hot Topics to be Discussed
Global Success Story: Hong Kong's Diversity in Night Economies
Actionable Strategies and Best Practices for a World-Class Night Economy
Sydney's Night Economy Success With Economic and Cultural Masterplan
Revitalizing Small Cities Night Time Economy Strategies: Yarra, Wollongong and Newcastle
Cohesive Policies and Effective Regulation for Night Economies
Improving Diversity Mix of Night Time Economy Strategies
Incorporating Urban Design to Boost Night Time Economy
Efficient Traffic, Safety and Infrastructure for Any Night Economy
Canberra and Adelaide's Learning Lessons in Implementing Night Economy Strategy
Melbourne's Successful Night Time Economy Beyond Alcohol
Masterclass: City Planning and Design for Effective Night Time Economy
Pre-Forum Masterclass
30 April 2019:

9:00am – 5:00pm
PRE-FORUM MASTERCLASS



Diversification Strategies to Building a Vibrant & Safe 24/7 Night Time Economy: Moving from Alcohol to Culture, Sports, Leisure and More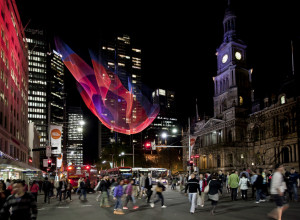 New York is no longer the only 'city that never sleeps'. More and more urban centers are coming alive after dark, serving up a side of their unique identities you don't see during the day: art and music, culinary delights, sports and exercise, shopping and much more. Building a 24/7 economy of this sort is vital in any city's positioning as a vibrant, international hub – and calls for its own set of management policies, structures and strategies. Join us at this masterclass to find out more about what cities need to balance diversity of activity with the need for safety in their night time economies, and how 'nightlife' is more than bars and pubs – it's literally about 'living at night'.
---
City Planning and Design for
Night Time Economy: Building Vibrant Spaces After Dark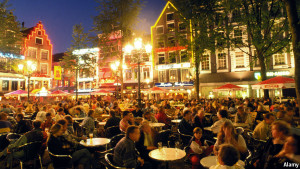 Although the concept of a thriving nightlife scene in cities is nothing new, maximizing the potential of these scenes is something else entirely. City authorities grapple with enterprise zoning, land use and other issues that hinder the development of fully-fledged 24/7 economies. With the right planning and design strategies, a city can catalyze a host of activities after dark that promote urban vitality and vibrancy without sacrificing community cohesion or investing huge amounts in new infrastructure. In this masterclass, you will learn more about identifying and repurposing good venues for night time economy applications, and how this helps reinvigorate stagnant parts of cities and stave off dereliction.