Global Speakers

The Hon. John Graham, MLC
Shadow Minister for Gaming and Racing, Shadow Minister for Tourism and Major Events & Shadow Minister for the Night Time Economy and Music
NSW Parliament

Linda Scott
Deputy Lord Mayor
City of Sydney
Deputy Lord Mayor Linda Scott (B.Sc. (Psych.), GAICD, JP) is a City of Sydney Councillor, first elected in 2012 and re-elected in 2016. She is also the elected President of Local Government NSW, a regular guest on Sky News and a committed advocate for the public good.
Linda is a strong advocate for local government, and works to ensure councils across NSW are given the tools and support to invest in the areas that matter to their communities. Linda has successfully advocated for significantly increased public funding for libraries, more local government control in planning decisions and a Parliamentary Inquiry into local government electoral funding. She has also successfully fought for City action to create more affordable housing, increased early education and care centers and new skating facilities, the use of historical and indigenous names for City parks and landmarks and increased City funding for action on dangerous climate change, via cancelling of the City's invite-only New Year's Eve party. She has also successfully campaigned for a landmark rainbow flag on Sydney's Oxford Street, and the introduction of planning controls to allow high quality street art in Sydney's streets.
Linda is currently a Board member of the NSW Environmental Trust, the NSW Public Service Medal Committee and the Australian Local Government Association. She is also an alternate delegate to the Central Sydney Planning Committee.
A strong supporter for reforming the Australian Labor Party, Linda won Labor's first ever community preselection, where over 4,000 people elected her to the Labor's candidate for Lord Mayor of Sydney in the 2012 NSW Local Government Elections. Linda is also the Deputy Chair of Labor's Sustainable Communities Committee.
Linda lives with her husband and two children in Newtown, Sydney. She enjoys bushwalking, swimming and live music.
Topic: Nightlife in the City of Sydney: Supporting Live Music, Performance, Cultural Events and Our City's Night Time Economy

Craig Chung
Councilor
City of Sydney
Topic: City Councilors Panel – Learning Lessons, Challenges and Pain Points in Implementing Night Economy Strategy

Craig Perkins
Chief Executive Officer & Director of Regional Development
Regional Development Australia - Tasmania
Craig has worked in local government (6 years) and regional development (14 years), including the last 12 years as CEO and Director of Regional Development for the Regional Development Australia Tasmania Committee. Over this 20-year period, Craig has worked with communities to support their strategic development, economic growth and improving social capacity.
Craig has a Bachelor of Commerce (Marketing and International Business) and Master of Business Management, is a graduate of the Tasmanian Leaders Program, and has also been awarded a Diploma for successfully completing the AICD Company Directors course.
Craig was an elected member with the Meander Valley Council for 9 years, including the last 7 as mayor, having stepped down in October 2018.
Craig has strong networks across Tasmania and a good understanding of the opportunities and challenges that the community faces. He is a board member of the Crimestoppers Tasmania and the Launceston Chamber of Commerce, a member of the Rotary Club of Central Launceston and an active Hockey player.
Topics:
Activating Winter Nights for Economic Gain in Tasmania

City Councilors Panel – Learning Lessons, Challenges and Pain Points in Implementing Night Economy Strategy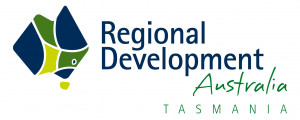 Daniel Fletcher
General Manager, Communities
Central Highlands Regional Council
A highly-motivated and deliberately thought-provoking leader, Daniel is passionate, engaging and influential. He takes pride in being the custodian of culture and utilizing a collaborative approach to positively influence organizational and cultural change with profound results. His community and person-centric focus has created meaningful change while navigating through sensitive and complex challenges in the political environment.
Daniel deliberately challenges the status quo, conventional approaches and arbitrary thinking, he is particularly passionate about creating strong relationships with all stakeholders that have an interest in delivering liveable, attractive and economically sustainable communities.
Daniel graduated from Griffith University in 2009 with a Bachelor Psychology and Bachelor Criminology and Criminal Justice, and brings hands-on experience across the public and private sector. He continues to dedicate time to study and up skilling his knowledge currently completing his Masters in Public Administration with Griffith University.
Topic: How Regional Communities Embrace the Night Time Economy


Elizabeth W Scott
Executive Director
Create NSW
Elizabeth W. Scott, a global arts and culture policy specialist with over 25 years' experience advising cultural organisations across the USA, UK and Australia, has been appointed as Executive Director, Investment and Engagement at Create NSW.
Create NSW is the NSW Government's arts and cultural driver, which brings together arts, screen and culture functions in an integrated entity, including cultural infrastructure.
Ms Scott joins Create NSW from New York City, where she served as Chief Media & Digital Officer at Lincoln Centre for the Performing Arts, counseled leading arts and cultural organizations and digital start-ups as an industry advisor, and managed Major League Baseball's film and television production and licensing businesses.
As Executive Director of Investment and Engagement, Elizabeth W. Scott is responsible for investing in and fostering creative excellence, and promoting a thriving, diverse, accessible and inclusive arts, screen and cultural sector across NSW.
Ms Scott also currently serves as Board Treasurer of the U.S. artists' peak body, Fractured Atlas, and as an International Councillor for the UK peak body, Creative Industries Federation.
An international thought leader on contemporary issues facing the cultural sector, she has been a featured speaker at Harvard Business School, Harvard Law School, MIT, the University of Chicago, each of the peak body conferences of the U.S. theatre, orchestra and dance industries, and the IMZ International Music + Media Conference in Berlin. She is also an accomplished performing artist who freelances as a conductor with opera companies, choruses and festivals.
Topic: Create NSW NTE Case Study: Crafting an Economic and Cultural Strategy for NSW's Night Economy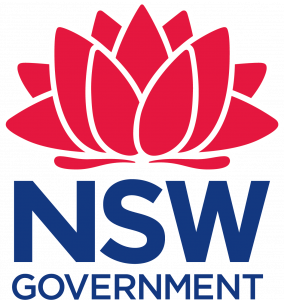 Jo Kelly
Director
People, Place & Partnership

Dr Jonathan Drane
Managing Director
Greenshoot Investments
Dr Jonathan Drane is an independent researcher and advisor to government, corporate, legal and academic sectors. He applies research methods to solve complex problems through project analysis in the commercial construction and development sector.
Jonathan is a recognized expert in city precinct development with an emphasis on activation of dormant cityscapes. Jonathan's doctoral research project (2011 to 2014) studied dormant cityscapes in several Australian regional cities and how they were bought to life.
Going beyond just a research emphasis he was involved in the revitalization of the Palmer Street Precinct, Townsville (2003 to 2008) as a catalyst developer. In this way, he has both researched and been involved as a practitioner in this specific field of urban activation.
His advisory profile ranges from planning urban development of dormant cityscapes, to forensic analysis of complex construction and property development problems in legal and industry situations.
Jonathan is also a recognized award winning author in the non-fiction and historical genre winning an award for his first book on the Camino de Santiago (The Way of a Thousand Arrows) in 2007 with the NSW Writers Centre.
Masterclass: City Planning and Design for Night Time Economy – Building Vibrant Spaces After Dark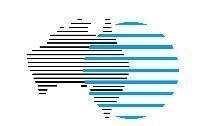 Michael Keiller
Chairman
Business Improvement Group of Northbridge (Big N)
Michael left secondary school at age 15 and completed a Plumbing Apprenticeship. He worked as a plumber for 1 week before he was employed by a consulting engineering company designing hydraulic (plumbing) systems for major building projects for the next 10 years.
In 1988 (post America's Cup), Michael was approached to manage a hotel in Fremantle by a close personal friend. He had always have an interest in hotels & in particular live music. With that company, Michael became responsible for the operations of ten venues across the Perth Metro area ranging from food-oriented premises to night clubs and hotels. In 1999, Michael and his business partner opened The Mustang Bar Northbridge that has continued to this day. In the early 2000s, they formed a joint venture with Lion (Nathan) Breweries with a view to opening Mustang Bars around Australia. They secured a site in Adelaide as well as opening a premise in Brisbane's Fortitude Valley before they decided not to proceed with that strategy any longer.
Michael has now been involved in the hospitality industry for over 30 years. He is the Chair of the Business Improvement Group of Northbridge and has held that position as well as other roles for over a decade. Outside of the hospitality industry, Michael is a member of the Board of the West Australian Academy of Performing Arts (WAAPA) and has an interest in collecting contemporary art.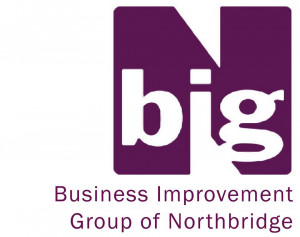 Patrick Donovan
CEO
Music Victoria

Dr Paul Cozens
Environmental Criminologist & Advanced CPTED Practitioner
Curtin University
Dr Paul Cozens is Environmental Criminologist and expert in Crime Prevention through Environmental Design (CPTED). He is internationally accredited Advanced CPTED Practitioner with a Doctoral Qualification in Crime and Urban Design. Paul has worked as consultant on major infrastructure developments in the UK and Australia and provided policy advise to State government in Western Australia (WA). Paul is a Senior Lecturer in the Department of Planning and Geography at Curtin University.
Topic: Efficient Services, Traffic and Safety – Building the Essential Infrastructure for Any Night Economy


Samantha Hardie
Strategic Planner
Lake Macquarie City Council
Samantha is a strategic planner and the Chair of the Night Time Economy Work Group at Lake Macquarie City Council.
She is also a member of the Local Government NSW Night Time Economy Councils Committee (NTECC).
Samantha is passionate about improving the night time economy in Lake Macquarie and other regional centers, and increasing and diversifying night time activities for the community and visitors to Lake Macquarie. She also has a passion for statistics and demographics, and understanding the stories they tell about our communities and how they are changing over time.
Topics:
City Council Panel Discussion – Strategies for Improving Diversity Mix of Night Time Economy
City Councilors Panel – Learning Lessons, Challenges and Pain Points in Implementing Night Economy Strategy