About The Forum
COVID-19 Information for our attendees & partners
Building on the tremendous success of the past 3 annuals of our Palliative & Aged Care Forums in Australia, Clariden Global is delighted to bring back the 4th Annual Palliative, Aged, Dementia Care & Mental Health Forum in Melbourne, Australia (via Zoom).
This event has been carefully curated to present interesting insights and innovative solutions from leading aged care experts to help enhance your organization's delivery of palliative, aged, dementia and mental health care.
It is also a wonderful opportunity for you to establish mutually beneficial partnerships with public and private hospitals, aged care providers and other key players in the field to ensure the sustainability of the aged care ecosystem.
Mark 19 – 22 January 2021 in your calendar and book your seat now!
6 Reasons To Attend This Forum
Model best practices from award-winning palliative, aged & dementia care providers
Strategically future-proof your aged care institutions with elderly-centric & personalized care models
Receive the latest updates on the Royal Commission Into Aged Care Quality and Safety
Get up to speed on the latest technological innovations that are finding a niche in helping healthcare providers perform better
Leverage on critically acclaimed industry leaders' insights into providing innovative & inclusive palliative, aged & dementia care
Enjoy unrivalled networking opportunities to share best practices, form profitable partnerships and meet new customers and peers in similar industries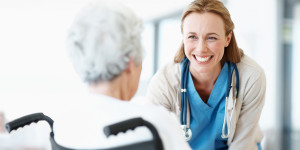 The Forum At A Glance
DAY 1 | DEMENTIA CARE: TUES, 19 JANUARY 2021
Case Study: How An Evidence-based Approach To Design Transforms Dementia Care
The Early Bird; How AI Is Used To Detect Dementia Before Its Onset
Novel Therapies For Dementia And Interventions To Assess Their Impact
Transforming Dementia Care With Technologies: Virtual Assistants In Dementia Care
Seeing The World Through The Eyes Of Dementia Patients With VR
DAY 2 | AGED CARE: WED, 20 JANUARY 2021
Best Practices In Aged Care With An Award-Winning Relationship-Based Model
Australia's New Aged Care Quality Standards: Shifting Focus From Compliance To Quality And How It Will Impact The Future Of Aged Care
Latest Technologies In Delivering High Quality And Efficiency In Aged Care
The Future Of Aged Care With Telehealth And Virtual Care
Empowering The Workforce In Aged Care
DAY 3 | PALLIATIVE CARE: THU, 21 JANUARY 2021
Delivering Holistic Palliative Care Through Service Design
Preparing For It: Why Advanced Care Planning Is Needed In Palliative Care
How The Palliative Care And End-Of-Life Resource Improves Palliative Care Planning For The Indigenous Population
Technology Empowering The Future Of Palliative Care
Addressing The Problems Of Aged Care Facilities In Handling The Issue Of Death
DAY 4 | MENTAL HEALTH CARE: FRI, 22 JANUARY 2021
Keynote Address – How Australia Is Leading The Way In Mental Health Care
Proving Effective Mental Health Care To A Cross Section Of Australia
Improving The Provision Of Mental Health Care To Indigenous Communities
Technological Innovations In Mental Health Care
How eOrygen Pioneered The Use Of Online Social Media For The Treatment Of Youth Mental Health Issues
Unique To This Event
Unique to this year's event is that this conference is comprised of 4 separately bookable events: Day 1 (Dementia Care), Day 2 (Aged Care), Day 3 (Palliative Care) and Day 4 (Mental Health Care). You can choose to attend the forum dates that are most highly relevant to your needs. By registering for 4 days, you will receive up to 45% pricing discount.