Forum Highlights
Why Join This Forum
10 Key Benefits When You Join This Forum



Acquire updates on the Royal Commission Into Aged Care Quality and Safety, including comparisons with the Queensland Department of Health's review of palliative care services in Queensland
Glean insights from leading aged care experts in the field to help ease elders' smooth transition into ageing
Enhance your organization's delivery of care with easy-to-use, practical technology-enabled care like telehealth & assistive technologies
Improve your existing palliative, aged and dementia care with highly endorsed evidence-based practices that aim to drive the uptake of advance care directives
Navigate in the aged care sector more effectively by overcoming challenges in funding and maintaining aged care quality standard
Gain novel and effective solutions presented by brilliant and compassionate peers in highly engaging and interactive learning sessions
Capitalize on case-based presentations to create equal, affordable and inclusive environment for all ageing Australians to access palliative, aged and dementia care
Align your aged care action plans to the needs and wishes of the elders to age-in-place, in grace and in peace
Redesign the aged care environment by providing comprehensive care for both elders and aged care staff
Establish and engage in mutually beneficial partnerships with public and private hospitals, aged care providers and other key players to ensure the sustainability of the aged care ecosystem
Hot Topics to be Discussed
Updates on Royal Commission's Investigations in Aged Care Elderly Abuse
Dealing With Severe Manpower Shortages in Dementia and Aged Care Facilities
Technologies to Manage Manpower Shortage: Robotic Nurses and More
Updates on Australia's First Dementia Village: Korongee Village
Improving End-Of-Life Care for Elders With Severe Mental Illness and Life-Limiting Conditions
Managing the Abuse of Anti-Psychotics and Sedation Medications for Dementia Patients
Delivering Inclusive Care for LGBTI, CALDs, Indigenous and Remote/Rural Populations
Transforming Aged, Palliative and Dementia Care With International Best Practices
When the Drugs Don't Work: Innovative Approaches to Pain Management in Palliative Care
New Models of Community-Based and Integrated Care
Revolutionizing Quality of Care Through Technological Innovations: Wearables, Telemedicine and IoMT
Novel Therapies for Dementia and Aged Care
3 Separately Bookable Events
DAY 1 |

AGED CARE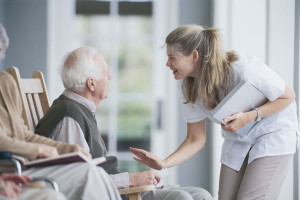 Hear from our senior aged care influencers on the international best practices in delivering high quality aged care across Australia and hear the latest updates from Royal Commission's inquiry into aged care practices. You will also discover how you can deal with manpower shortages across aged care facilities, improve delivery of care through technological innovations, and enhance quality of care for rural and remote, LGBTI, CALD, indigenous population and elderly who are socially isolated.
---
DAY 2 |

DEMENTIA CARE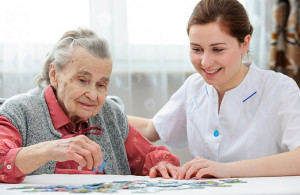 Hear about Australia's first dementia village – Korongee Village, how to apply assistive technology in improving dementia care, how AI helps to detect dementia much earlier, and how new novel therapies and models of care can improve dementia treatment significantly better.
---
DAY 3 |

PALLIATIVE CARE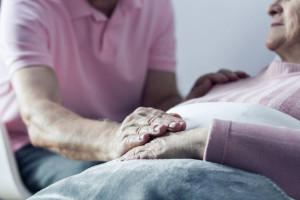 Join us to understand how to deliver innovative models of palliative care, how assistive technology helps to relieve acute manpower shortage, how to manage complex pain when drugs don't work, and how to overcome EOL conversations in critical palliative care.
---
EVERY EVENING |

CHAMPAGNE NETWORKING

At the end of each day, we will be hosting a Champagne Networking Session for delegates and our 30+ international thought leaders to share how to rethink, redesign and improve future palliative, aged and dementia care services.