Global Speakers

Wendy Cheong
Senior Vice President of Strategy and Business Management - Asia Pacific
Moody's Investors Service (MIS)
In her role, Wendy works closely with MIS senior management to formulate business concepts and strategies for Asia Pacific and then transform them into operational policies and solutions. In addition to leveraging emergent and existing opportunities for MIS, Wendy works closely with the MIS Lines of Business, Moody's Analytics, Shared Services, and Moody's affiliates in Asia Pacific to present a unified approach for achieving shared objectives.
Prior to her current role, Wendy was Director – Senior Product Strategist at Moody's Analytics, MIS' Content Division for 4 years. Her team was responsible for managing and growing Moody's Research and Data Service business which includes formulating new products as well as exploring partnership strategies for Asia. Prior to Moody's, Wendy
held various key strategy, sales and marketing positions in Prudential PLC, Singapore Telecoms in Hong Kong and Singapore.
Wendy is the Co-Chair of the Moody's Asia Pacific Women's Employee Resource Group and holds a BA in South East Asian Studies and Political Science from the National University of Singapore.

James Ward
Managing Director
Epistemology
James Ward is a leading thinker and practitioner in the art of applying Artificial Intelligence to the challenges of business strategy, with a particular focus on marketing and distribution in Financial Services. He is the CEO of Epistemology, which is an AI consulting and products business.
Prior to that, he was the former Head of Analytics for IAG Satellite who developed group wide Artificial Intelligence strategy using the power of Machine Learning, to increase IAG's ability to keep policyholders safe while delivering a beautiful customer experiences. James was also the former Senior Manager of Analytics for McKinsey & Company as well as former Director of Technology Advisory for Deloitte as an industry insider working with some of Australia's largest Financial Services companies in Banking and Insurance, and as a fundamental academic researcher with the Key Centre for Advanced Computing Sciences.

Ishita Dhamani
Director, Asia-Pacific Advisory Center
Ernst & Young
Ishita is a Director with EY's Life Science Advisory Practice.
She has over 10 years of experience in supporting Pharma/ Med Tech companies expand their presence in Asia Pacific. She has worked extensively on topics like New Market Entry, Digital Operations, Customer Engagement, Channel Management and Supply Chain Planning. Prior to joining EY, she was the business lead for DHL's Life Science business in South Asia, where she was responsible for growing the distribution and fulfilment portfolio across India, Indonesia and Indo-China.
She is excited about the possibilities of digitally disrupting the Life Science space – creating new frontiers for research and diagnostics, better engagement for patients and efficient end-to-end operations.

Harphajan Singh
Chief Data Officer
AXA Malaysia
Harphajan is the Chief Data Officer of AXA Malaysia, a subsidiary of the Paris-headquartered AXA Group, a worldwide leader in financial protection strategies and wealth management. Prior to joining AXA, Harphajan worked for PwC Consulting advising clients in Asia across industries in designing, developing and deploying innovative business models and advance analytics.
With a passion for innovation, digital and Artificial Intelligence, Harphajan leads some of industry's disruptive engagements in the space of connected cars, connected health, usage-based insurance and sharing economy, hacking strategic growth across Financial Services vertical to maximize return of investments.
An avid contributor to the industry's frontier of innovative FinTech and InsurTech technologies, Harphajan is actively seeked in identification, incubation and road-mapping of emerging technologies advancements. As a public speaker, he regularly appear at international conferences on range of Innovation-related topics including Artificial Intelligence, Digital Transformation and new emerging technologies. Harphajan have been interviewed, quoted, and featured in a variety of broadcast, print, and online publications including insurancethoughtleadership.com, information-management.com and global AXA community forums.

Gaurav Dixit
Associate Director
Fractal Analytics
Gaurav Dixit is an AI evangelist passionate about driving enterprise scale transformations in decision making using AI. He has rich experience in developing and implementing data science solutions for Fortune 500 companies across the globe. He focuses on AI applications around consumers and operations in CPG and BSFI domain. He has extensive market and business acumen across developed and emerging markets – US, Europe and Asia.
In his current role, he leads clients and business for Fractal Analytics in Singapore. He has done his bachelors and master from Indian Institute of Technology (India) and University of Pennsylvania (US) respectively.

Jeffrey Ng
Head of FAST IT, Digital & Innovation Office, IT Architecture and Digital - APAC
BNP Paribas
With 12 years of AI and Analytics in Financial Services, Jeffrey is now Head of FAST IT within Digital & Innovation Office APAC of BNP Paribas – providing A.I expertise and sandbox development capabilities to the businesses of the bank. Previously in BNP Paribas, Jeffrey was heading the client intelligence and development of Greater China in Corporate & Institutional Banking. Before joining BNP Paribas, he was with PwC Consulting for Chinese Commercial banks on Risk, Capital and Portfolio analytics. He begins his career with GE Money HK where he headed the MIS & Analytics team of Marketing department.
He is also the vice-chairman of Fintech Committee of French Chamber of Commerce, Hong Kong, while also representing BNPP HK.
Educated with MBA from Chinese University of Hong Kong; Dual 1st honors in Bachelor of Science in Computing and Bachelor of Arts in Management with Hong Kong Polytechnic University.
Drawing insight from his daughter, he is also passionate about fusing AI and Robotics in Education.

Allan Phua
Director of the Data Innovation Programme Office
Infocommunications Media Development Authority (IMDA)
Allan is Director of the Data Innovation Programme Office at the Infocommunications Media Development Authority (IMDA). The programme office, formed at the recommendation of the Committee of the Future Economy, aims to help Singapore businesses use data analytics and artificial intelligence to grow and improve their competitiveness. Allan has previously served in other public policy roles at the Ministry of Defence and the Ministry of Trade and Industry.

Quy-Doan DO
CIO Global Markets and Treasury Technology APAC
BNP Paribas
Born and educated in France, Doan has graduated from Supelec with a master in electrical engineering. He joined Paribas in 1998 in Singapore within Corporate Banking Technology. In 2001 and after the BNP Paribas merge, he moved to head office driving various projects and leading teams within Risk And Fixed Income technology between Paris and London. Based in Singapore since 2011, he set up the APAC Fixed Income project and development team, became CIO for FXLM, Rates and ALMT technology and is currently CIO for Global Markets and ALMT technology.
For the past one and a half year, he has been championing innovation and digital transformation for investment banks in APAC, organising hackathon, partnering with various business lines on digital POCs and working on academic partnerships.

Laurence Liew
Director, Industry Innovation
AI Singapore
Laurence is the Director for AI Industry Innovation at AI Singapore, and is driving the adoption of AI by the Singapore ecosystem through the 100 Experiments programme and outreach activities.
A technoprenuer, Laurence has had several successful exits, the latest being Revolution Analytics where he was the General Manager for Asia Pacific. He was responsible for Revolution's business in Asia and its Centre of Excellence for Analytics in Singapore in partnership with the Infocomm Development Authority of Singapore (IDA). He also conceptualized and ran Revolution's development team responsible for putting Revolution R in the Cloud. Revolution was acquired by Microsoft in 2015.
Laurence graduated from the National University of Singapore (NUS) with First Class Honours in Engineering, and also holds a Masters in Knowledge Engineering from NUS.

Binoo Joseph
Head of Information Technology
Tesco PLC
Binoo is the Head of Information Technology at Tesco PLC. He has established the Tesco Technology Joint Venture team and leads the development and deployment of a multi-channel retail operation model platform. With over 15 years experience in corporate information technology development, he will share with the audience the AI application in retail.

Eric Thain
Managing Director & Head of Digital China
LEWIS
Eric Thain is currently the Managing Director Shanghai & Head of Digital China for LEWIS. Eric is a widely known marketing professional in Asia and a senior marketer with 17+ years of agency and in-house experience in developing Integrated Marketing Strategies and leading Digital Transformation projects across APAC (including a decade of in-market experience in China). Eric is a hybrid experienced business leader with profound mixed discipline experience across the marketing & digital ecosystem, primarily with focus on omnichannal digital marketing, analytics, artificial intelligence, social marketing, path to purchase modelling & e-commerce operation solutions.
In line with today's changing marketing landscape, Eric is an Innovator, Change Agent & early expert in Digital Transformation & Innovation in the connected age, including reshaping operation & business models, new supportive technology & talent strategy. He is a recognized brand thought leader and is frequently invited as guest speaker at top marketing conferences across Asia. Eric also sits on the Board of Advisors in various Marketing Associations, advising issues that affect the marketing industry.

Dr Dirk F de Korne (PhD MSc)
Deputy Director, Medical Innovation & Care Transformation
KK Women's and Children's Hospital
Dr. Dirk F. de Korne is Deputy Director, Medical Innovation & Care Transformation (MICT), at KK Women's & Children's Hospital, Singapore. He also holds positions as Adjunct Assistant Professor at Duke-NUS Graduate Medical School Singapore and Erasmus University Rotterdam, Netherlands. His implementation, research and teaching focuses on the diffusion of quality and patient safety innovations and include business process and systems redesign, human factors and ergonomics, and performance benchmarking. He holds an MSc in Health Policy and Management from Erasmus University Rotterdam and a PhD in Public Health from University of Amsterdam.

Dr. Danfeng Li
Director
Alibaba Group
Dr. Danfeng Li is currently a director in Alibaba group, and the Chief Data Officer of Umeng+, a company fully owned by Alibaba. Umeng+ provides analytic tools for web and app developers. It helps more than 1.45 million apps and 7 million websites monitor and management their data. Umeng+ also offers services based on online and on mobile data.
Dr. Li leads the effort to apply data mining and machine learning technologies to help clients in retail, finance and other industries to understand and manage their customers. Before he joined Alibaba, Dr. Li was the principal development lead in Microsoft. He also worked at Opera Solutions, Yahoo and Fico. Dr. Li received his Ph.D. degree from University of Illinois at Urbana Champaign, and bachelor degree from Tsinghua University.

Viji Varghese
Head of Business Excellence & Automation CoE
ANZ
Viji Varghese runs the Robotics Program at ANZ, as Head of CoE for Automation. He runs an operation that is a blend of a human, and a digital workforce: he leads a team of around 94 specialists in areas spanning Automation, Business Transformation and Business Support. He therefore manages the full life cycle of Automation.
Viji has been instrumental in embedding Robotic Process Automation (RPA) successfully across ANZ's functional groups and countries. He has been building a digital workforce by leveraging tools such as Open Span and Automation Anywhere. In his four years' experience of doing this, he has deployed 2300 robots in streams like Lending, Retail Banking, and Payments and Mortgages, across 369 processes and seventeen countries.

Saravanan Kumar
Global Head of Automation
AON
Saravanan Kumar (SK) is a technology leader specializing in incubating and inducting new capabilities into enterprise. Has rich experience in transforming large financials organization with new technology and practices. Global transformation leader and CxO advisor.
SK has a Bachelor degree in Electrical and Electronics, Masters in Human Resource Management. Certification includes MCPs, CSQA, Neuro Linguistic Programming (NLP), ITIL, etc.,
In his current role as Global Head of Automation for Aon he is responsible for intelligent Monitoring, DevOps, XaaS and RPA/AI Platform Services.

Peter Andrew
Senior Director, Workplace Strategies
CBRE Asia Pacific
Peter Andrew is a Director of Workplace Strategy, leading the Workplace Centre of Excellence function for CBRE across Asia Pacific. He has a vision to transform work and workplace in Asia and Pacific, helping to create beautiful places for people to work meaningfully and productively.
Peter is fascinated about Artificial Intelligence and its impact on how we work and the places we work in the future. He recently wrote a thought paper for CBRE; Fast Forward 2030: The Future of Work and Workplace.
Peter has qualifications in design, facilities planning and management, workplace strategy and corporate real estate and has been practicing for 25 years. Peter teaches Workplace Strategy and Workplace Change Management courses.

Vijay Chandrasekhar
Unit Head
Insitute for Infocomm Research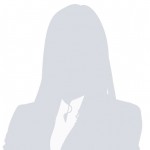 Irene Boey
Consulting Director
Integral Solutions (Asia) Pte Ltd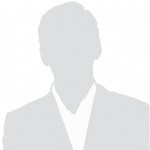 Partha Dutta
SVP, Data Science
Sembcorp Industries Ltd