Global Speakers

Kyle Rogers
Business Development Manager
Silk Contract Logistics
Kyle is a Supply Chain and Logistics (SC&L) enthusiast, with a sharp focus on technology and innovation. Kyle graduated with a BSc in Transportation & Logistics in is home country of Ireland. Since arriving in Australia Kyle has become increasingly interested in technology and the effects it has in both our personal and business lives. There is no disputing that the world is experiencing radical change and disruption or what can be called industry 4.0. SC&L impacts all of us on a daily basis and is the perfect application for AI and Machine Learning. Kyle will discuss how AI can be used for the right reasons to improve our lives both now and into the future.
On the flip side, Kyle is equally passionate about the human side of things and our impact on the future. He believes we need to learn how to work with AI and it can only be as good as the data inputted. We can either think "Are robots going to take our jobs" or "How can I apply myself to work alongside them". Kyle also believes we can either choose to condemn change; or choose to co-exist with change. Ultimately the choice is ours.

Professor Clive Smallman
Speaker, Author, Mentor, Non-Executive Director
Clive Smallman
Professor Clive Smallman PhD FBCS CITP GAICD is a Thought Leader working in the space of personal and professional development in the evolving world of work. Formerly a Research Fellow at Cambridge University, Clive's 30 plus year career spans applied artificial intelligence research and applied business research. His professional experience inlcudes financial services, the gas industry and higher education.

James Ward
Managing Director
Epistemology
James Ward is a leading thinker and practitioner in the art of applying Artificial Intelligence to the challenges of business strategy, with a particular focus on marketing and distribution in Financial Services. He is the CEO of Epistemology, which is an AI consulting and products business.
Prior to that, he was the former Head of Analytics for IAG Satellite who developed group-wide Artificial Intelligence strategy using the power of Machine Learning, to increase IAG's ability to keep policyholders safe while delivering beautiful customer experiences. James was also the former Senior Manager of Analytics for McKinsey & Company as well as former Director of Technology Advisory for Deloitte as an industry insider working with some of Australia's largest Financial Services companies in Banking and Insurance, and as a fundamental academic researcher with the Key Centre for Advanced Computing Sciences.

Salim Ladak
Founder
EQ How
Salim Ladak is the 2013 Founder of EQ How, whose mission is to develop Software Engineers into Great Leaders. Salim is a dual expert in Leadership and AI Machine Learning. He brings over 20 years of Software Consulting and Leadership Development experience. EQ How addresses a variety of Software Engineering and Data Science audiences through Speaking Events, Workshops, Coaching, Consulting and EQ Assessments.
An advocate of lifelong education, Salim is currently pursuing a part-time MSCS in Machine Learning from Georgia Tech, USA. He received an MBA, Science and Technology, from Queen's University, Canada in 2003 and a BASc in Industrial Engineering from the University of Toronto, Canada in 1995. In line with International Coach Federation (ICF) standards, he obtained his ACPEC in 2013 from the postgraduate College of Executive Coaching, USA.
Salim has been a Global Speaker at over 200 venues, lived in 6 countries and traveled through 40 countries. The recipient of 15 Public Speaking trophies & awards, he is a Toastmasters Division Champion & District Podium Winner and has earned the ACB credential. A Canadian citizen, he has also lived in the UK, Hong Kong, Tanzania and Dubai and currently resides in Sydney, Australia.

Mario Bojilov (Conference Chairman)
Chief Data Strategist
Meta Business Systems
MARIO BOJILOV is a Certified Information Systems Auditor, a Lecturer in Accounting Information Systems and has worked in the area of Data Analytics since 1994.
Mario founded Meta Business Systems in 2004 of which he is the current Chief Data Strategist. The company is focused on performance monitoring, business intelligence and social media analytics. A number of Queensland-based organisations, such as Griffith University, Brisbane City Council, Queensland Urban Utilities and QUT currently use solutions designed and implemented by Mario and Meta Business Systems.
Mario Bojilov holds a Master of Engineering Science Degree from the University of Queensland and a Graduate Diploma of Applied Finance and Investment from the Financial Services Institute of Australasia (FINSIA).
Mario has appeared as a presenter and lecturer at various professional and academic bodies, such as Institute of Internal Auditors (IIA), Information Systems Audit and Control Association (ISACA), University of Queensland and University of Southern Queensland.
Prof. Anuraj Gambhir
Strategic Advisor and Innovation Catalyst / Director – Entrepreneurship & Innovation | Adjunct Faculty
S P Jain School of Global Management
Anuraj Gambhir is an internationally recognized Strategic Business Advisor, Technology Visionary and Innovation Evangelist.
As an Innovation catalyst Anuraj assists organizations to spearhead their innovation agenda. He has over 25 years' experience working across the mobile ecosystem spanning 5 continents. A few prominent companies he has worked for include: NASA/JPL, Optus, Logica/Aethos, T-Mobile, Orange, GSM Association, Sharp, Siemens, Spice, Ericsson, MTS, Globacom. He has worked from hands-on technical roles to senior executive management positions and is regarded by many as an industry visionary.
'Simplexity' (a term he coined) is the essence of his work in curating relevant ecosystems, embracing digital disruption, designing compelling solutions and delightful end-user experiences. Leading Strategic Planning, Vision & Advisory, Technology Marketing, New Business/Product Development, Industry-Academia Collaboration, Innovation Management from 'mind- to-market' & 'ideas-to-impact'. He has spearheaded several innovations in the advanced as well as the grass-roots level mobile domain in mature and emerging markets. He steers his efforts on value creation via strategic business development and nurturing breakthrough concepts leading to game-changing and disruptive/radical innovation.
Major focus areas are emerging smart devices with a strong emphasis on Wearable Tech/IoT, multimedia convergence, 3D Visualization, mEducation, mHealth, HNI (Human-Nature Interface) and seamless access as a part of the connected world.
He is a valued advisory board member of several organizations globally, involved with mentoring various start-ups, advising and leading select innovation projects with both small & large organizations along with teaching as adjunct faculty.

Harry Toukalas
Group Managing Partner
Blackhall & Pearl
Harry is the co-founder of Blackhall & Pearl. His senior career encompassed roles as the Regional Vice President Asia/Pacific Risk Management for Bankers Trust and the Global General Manager of Operational Risk and Compliance for the NAB. He was also the founding Managing Director of the Bank of Cyprus Australia (now Delphi Bank), building it into a full-service retail bank. Harry is currently completing a Ph.D. on Risk and Artificial Intelligence.

Jonathan Chang
CEO & Co- Founder
Silverpond
Jonathan is the founder and CEO of Silverpond, a machine learning and AI company based in Melbourne. Silverpond helps startups and organizations such as CliniCloud and Powercor adopt machine learning and Artificial Intelligence technology through consulting, educational workshops, hosting events and conferences, and the Silverbrane product. Working on computer vision, natural language processing, audio and predictive models on time series data, Silverpond has delivered solutions for industries spanning retail, property, advertising, energy, and healthcare."

William Confalonieri
Chief Digital Officer
Deakin University Australia
William Confalonieri is Chief Digital Officer and Vice-President with Deakin University Australia, originally being appointed Deakin's first CIO in January 2012.
William was the recipient of the 2017 ComputerWorld/IDG Premier 100 Global Technology Leader Award, was finalist for the 2017 'Australian CIO of the Year' ITNews Benchmark Award, was awarded 2016 'CIO of the Year' by the Australian Executive Awards/CEO Magazine, was named and worldwide showcased 'Global Digital Leader' by Gartner Symposium 2016, was Finalist for the 2015 'Australian CIO of the Year' ITNews Benchmark Awards and was named 2014 'Australian CIO of the Year' – ITNews Benchmark Awards.
William is representative of the new breed of Digital Leaders who are focused on digitally driven enterprise strategy, with special emphasis on creating competitive advantage through the orchestration of digital ecosystems and organizational change to deliver premium experiences to stakeholders.
William is elected President of McKinnon Secondary College after serving many years as a Council member, and advisor to the Victorian Government – Victorian Public Sector Commission.
William has postgraduate qualifications in Computer Science, Business Administration, Negotiation, and Economics, he is a certified Enterprise Architect and a graduate of the Australian Institute of Company Directors.

Salim Naim
Chief Technology Officer, Advanced Analytics & Data Science
Microsoft Services
Salim Naim is the CTO Advance Analytics & Data Science for Microsoft Services in APJ. In this role, Mr. Naim is responsible for envisioning, solutions design, consulting and delivery of advance analytic services to customers and partners. He works closely with Microsoft's Enterprise & Partner Group and Microsoft Enterprise Services, as well as the various Microsoft product teams to deliver a comprehensive portfolio of offerings across APJ.
Mr. Naim is a fourteen-year Microsoft veteran, and has been based in Melbourne, Middle East & Africa and Europe. Prior to this role, he was the Digital Advisory Lead for Microsoft Services in Australia, as well as a member of the Worldwide Digital Advisory Team where he was responsible for driving and managing delivery and growth planning for digital innovation. He was responsible for the development and execution of Microsoft's digital transformation strategy and solutions portfolio with key industry solutions, partners and customers across Financial Services, Government, Education, and Sports. His team delivered solutions to the industry to help companies enable their business to improve value chain performance, accelerate product development & innovation, achieve operational excellence and build customer centricity.
With twenty years of experience working in many industries including IT, advisory and consulting services spanning commercial and public sector, he is a highly respected leader with a strong track record and extensive knowledge on the evolving challenges and opportunities experienced by enterprises today, and how organizations can prepare themselves for the future. Mr. Naim holds a degree in computing and instrumentation, including an MBA in Technology Management. He sits on the review board of International Association of Solutions Architects for the Australian chapter.

Babar Jan-Haleem
APAC Segment Leader: Big Data Analytics | AI | ML
Amazon Web Services
Babar heads the APAC Big Data Analytics & AI Segment for Amazon Web Services responsible for driving AWS solution initiatives across APAC region. His professional experience is in Big Data Analytics & Data-warehousing field for over 19 years in United States & APAC including GC and Japan. Before being relocated to APAC, Babar provided technical consulting expertise to Fortune 500 organizations in the US in EDW & Business Analytics arena thus has a deep technical architecture background with focus on business outcomes. Prior to joining Amazon family, Babar headed APAC Big Data & Analytics Specialist practice for Oracle for over 11 years.
He is passionate about the immense value Big Data Analytics & Artificial Intelligence solutions offer and how they are being leveraged by organization to generate value. His undergraduate and MBA studies in the US are in Information Systems and Mathematics. Based out of Australia, in his current role Babar maintains a close working relationship with AWS HQ development & product management organizations giving him direct insight into solution product roadmap & strategy and inner workings of solutions. He is a strategic thinker with the ability to clearly articulate long-term strategies for organizations embarking on strategic data driven cloud initiatives while overcoming mission critical challenges.

Dr. Fang Chen
Senior Principal Researcher in Data61
CSIRO
Dr. Fang Chen was employed with Beijing Jiaotong University in China from 1995-1999. She was appointed as the Associate Professor of the Faculty of Electronic and Information Engineering in 1995, as the Deputy Director of the Institute of Information Science in 1996, and then as the Dean of Faculty of Electronic and Information Engineering in 1997.
Dr. Chen began her career in industry in 1999 as senior researcher and Team Leader in Intel China Research Centre. She joined Motorola in 2000 as Principal Researcher and founding manager of the Speech and Language Generation Research Lab of Motorola China Research Centre, where she also acted as the account manager of business relationships for the Motorola China Research Centre. Dr. Chen moved to Australia in 2002 to work for the Motorola Australian Research Centre, where she chaired the Patent and Publication Committees.
She joined NICTA in 2004 and is currently the Research Group Manager and Senior Principal Researcher in Data61, CSIRO. Dr. Fang Chen has created many world-class solutions throughout her career. She leads many taskforces with the goal of utilising data analytics and computational platforms with scales and impacts both national and international. She has helped many industries towards excelling by better solutions to increase productivity, profitability and better customer satisfaction. She has achieved great success in many technical solutions and gained industry recognitions such as the ITS (Intelligent Transport System) Australia National Award 2014 and 2015. She is the "Water Professional of the Year" awarded by Australian Water Association (AWA) NSW on her exceptional leadership and achievements in helping water sector through innovative solutions. Dr Chen has more than 250 refereed publications and has filed more than 30 patents in 8 countries. She is also a conjoint professor with the University of New South Wales and adjunct professor with the University of Sydney, who has supervised more than 20 PhD students to finish.

Nissanka Janaratne
Digital Advisory and Transformation Lead
Independent
Nissanka is passionate about building banks of the future with fintech innovation capturing the possibilities emerging from the convergence of AI, big data and experience design to bring financial inclusion for 2 billion unbanked and underbanked people globally who don't have access to financial services.
He helps business unit leaders to realise their digital transformation visions to build banks of the future with identifying unmet customer needs, developing digital transformation strategies and road maps to overseeing successful implementation of transformation programs.
Nissanka brings to the table insights gained from his cross industry consulting experience intersecting technology, design and innovation enriched with senior leadership experience as a former banking sector CIO and Head of IBM Services.

Cody Middlebrook
Head of Artificial Intelligence and Data Scientist
AI Sydney / eHealth NSW

Dr. Don Perugini
Managing Director
Presagen
Dr Don Perugini is an academic, entrepreneur, and an internationally renowned expert in artificial intelligence, and its application to predicting and automating human behavior. Don spent the first 10 years of his career as a scientist in the Department of Defense developing new technologies to mimic human intelligence and reasoning, collaborating with defense organizations in the US (DARPA), UK, Canada, and Singapore. In 2007 Don founded the global technology company ISD Analytics, where he led the commercialization and development of its award-winning predictive analytics product Simulait – acquired by EY in 2015. Don has authored various research papers, and is the recipient of many innovation awards and grants. He is now mentoring and co-founding various innovative technology start-ups in the AI, automation, analytics, and technology fields. Don is co-founder of Presagen and Life Whisperer. Presagen has an advanced AI platform for automating human behavior, as well as image-based medical diagnostics. Life Whisperer uses AI to better select healthy embryos for IVF, and to ultimately improve outcomes for couples wanting to have children.

Dr. Michelle Perugini
Managing Director
Life Whisperer
Dr Michelle Perugini is an entrepreneur, academic and an internationally renowned expert in health, medical research, advanced analytics, and cognitive AI. Michelle spent the first 13 years of her career in health and medical research, specializing in predictive genetics and translational medicine. Michelle led large complex research projects that translated genetic mutation analysis (bioinformatics) to clinical treatments for cancer patients. She was also the pioneer of new methods in proteomics that now drive drug discovery. In 2007 Michelle co-founded the innovative start-up ISD Analytics, where she led the research and development, and commercialization of its award¬ winning human-population behavior predictive analytics software product Simulait. Michelle is now working with and mentoring various innovative technology start-ups. Michelle is also co-founder of Presagen and Life Whisperer. Presagen has an advanced AI platform for automating human behavior, as well as image-based medical diagnostics. Life Whisperer uses AI to better select healthy embryos for IVF, and to ultimately improve outcomes for couples wanting to have children.

Adrian Cartland
Principal
Cartland Law
Adrian Cartland has worked as a tax lawyer in top tier law firms as well as boutique tax practices. He is now the Principal of Cartland Law, a boutique tax and commercial law firm. Adrian is also the Creator of Ailira, the Artificially Intelligent Legal Information Research Assistant, which automates legal research and advice. Ailira is currently used by hundreds of Australian tax lawyers and accountants from the 'Big 4' to small practices, for tax research, and is currently expanding into other legal areas. Ailira can also provide tailored legal information to consumers, initially in the areas of Domestic Violence (for which Cartland Law has already delivered a SA Government funded prototype), Business Structuring, and Wills and Estates. Adrian is known for his innovative advice and ideas and also for his entertaining and insightful professional speeches.

Shendon Ewans
CEO
Gobbill
Shendon Ewans is CEO & Co-founder of Gobbill, a digital service focused on making bill payments easier for households and businesses.
Prior to Gobbill, he was a former advisor in innovation and commercialisation for the University of Melbourne, Melbourne Ventures and National ICT Australia (now CSIRO Data61). He has developed digital strategies to create new services and revenue streams for large organisations faced with increasing competition and digital disruption.
Shendon was previously the VP & CTO for an Australian-American biotechnology company that he helped to startup and grow. The company served high profile clients across medical research institutes, hospitals, pharmaceutical and biotech companies. It was later acquired by the U.S. Government and private investors.
He has extensive experience in business consulting and managing enterprise (ICT) transformations working at PwC, Arthur Andersen & KPMG.
Shendon holds a Master of Enterprise (Executive) from the University of Melbourne (Melbourne Business School), Bachelor of Information Technology from Swinburne University of Technology (Scholarship) and was an eCommerce Research Fellow at the University of Maribor, Slovenia. He is a Certified Professional and Senior Member of the Australian Computer Society and Member of the Australian Institute of Company Directors.

Professor Yogesan Kanagasingam
National Research Director
Australian e-Health Research Centre
Presently, Professor Yogesan is the National Research Director of the Australian e-Health Research Centre at CSIRO (based in Perth, Brisbane, Melbourne and Sydney). Prof Yogesan is also a visiting scholar at Harvard University (Centre for Research in Computation and Society). He was a Fulbright Scholar to Stanford University School of Medicine in 2011 and worked on developing a non-invasive imaging device to screen premature babies for retinal abnormalities.
Yogesan's research focuses on early detection of diseases non-invasively from the eye as the window to the body and use of technologies to improve health care delivery for the underserved. His team was the first to demonstrate the relationship between the retina (eye) and AD, and also the first to develop ocular biomarkers and an eye test for the non-invasive early detection of AD. This pioneering research has lead to new knowledge about the progress of the disease. His current research is about demonstrating that amyloid plaque in the eye can be removed using curcumin (found in turmeric spice), and may prevent or delay the onset of AD. Early detection of AD through a non-invasive screening test will accelerate the development of treatments, providing huge market potential and decreasing the burden of disease worldwide.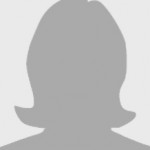 Dr. Yang Li
Data Scientist (Health)
AI Sydney / BICG

Hosein Alizadeh
Lead Data Scientist
VicSuper
Hosein is a PhD qualified Lead Data Scientist who established data scienHosein is a PhD qualified Lead Data Scientist who established data science team at VicSuper in 2016 and since then he helped the fund to grow by making more data driven decisions.
He has 8+ years of hands-on experience in development of commercial solutions in various industries including Superannuation, Telecommunication, Banking, and Healthcare. He has in-depth technical knowledge of data science including predictive algorithms, cluster analysis, ensemble techniques, social network analysis, text mining, and optimisation algorithms. He has also worked on various databases including transactional, CRM, survey, text, and social media.
Hosein taught data science in graduate programs, conducted multiple workshops, and provided mentoring to other data scientists. He was awarded as "Elite Researcher" for his significant research achievements including 40+ papers published in outstanding data science journals and conferences since 2008. His fully commercialised innovation in segmentation received the highly commended prize of "Technology and Innovation Award" at AMSRS 2016.

Michelle Mannering
Founder
Variant X
Coming from both a Science and Arts background at the University of Melbourne, Michelle has spent the past two years in Melbourne's entrepreneurial landscape. She has co-founded an artificial intelligence company and competed on the world stage, representing Australia at Microsoft's global technology competition. Running an AI company at the forefront of our world's innovation, Michelle took every opportunity to gain knowledge about AI and machine learning. This included attending NVIDIA's Deep Learning conferences, brushing up on code, going to as many data science events as possible and reading as much as possible.
Whilst running this startup, Michelle remained heavily involved in both the startup and corporate community, from running hackathons to MCing, speaking, and facilitating a range of events. Known as the "Hackathon Queen", Michelle has now started a new venture, Variant X, and works alongside BajaBoard, the custom designed, off-road electric skateboard, as well as Motum Simulation, a motion VR racing simulator built for driver training.

Tim Manns
Data Science Lead
Analytics8

Jeremy Hubbard
Head of Digital and Technology
UBank
Jeremy Hubbard is a delivery focused leader who has more than 18 years' experience delivering digital strategy and solutions in Australia, China and the United Kingdom across software and financial service companies.
Currently responsible for the digital business at UBank, Jeremy has played a key role in the development and deployment of UBank's digital and financial products since 2008. He has managed and implemented UBank's market-leading digital mortgage capability which was deployed in 2011.
In addition to UBank, Jeremy has also worked with the NAB technology team to develop its core banking replacement strategy and create an agile delivery capability for its new core banking team.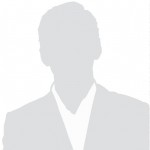 Ross McIntyre
Co-Founder and Chief Data Officer
Wattblock, Micheal Crouch Innovation Center, University of NSW
Ross is the co-founder and Chief Data Officer of Wattblock. Winner of the SCA Innovation of the Year in 2016, Wattblock has developed a "smart city" analytics platform to reduce energy waste in high-density urban environments. Wattblock provides sustainability reports for strata buildings covering energy efficiency, solar, batteries, smart meters, electric vehicle recharging, gas, and water. It has offices in Sydney and Brisbane and has assisted strata buildings across Australia.
Wattblock received investment from muru-D as part of Telstra's startup accelerator program and an environmental innovation grant from the City of Sydney. The development of the technology has been supported in part by the Department of Industry, Skills, and Regional Development through the Innovate NSW program.
Previously Ross spent 10 years working for First Data in Australia, Hong Kong, Singapore, and China. He has consulted to tier 1 banks on high volume transaction data for ATMs and merchant acquiring. Ross has a Masters in finance and an honors degree specializing in product development and innovation from the University of NSW.