Sponsors & Media
Media Partner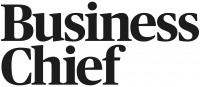 Business Chief ANZ is an innovative digital publication aimed at bringing business executives up-to-date with the latest news, information and trends from across Australia and New Zealand.
As one of the top-ranked economies in the world, breaking news out of Australia can have a global effect. Business Chief ANZ offers its audience exclusive insight into the corporate business decisions that drives the Australian economy.
Our digital platform includes an interactive website and magazine experience that will give you insight into the operations, innovations, financial strategies and other business practices implemented by Australia's most successful companies. And with businesses of all sizes and a strong market for startups and small to medium enterprises, we tailor our news and other informative articles specifically to the Australian business landscape.
At Business Chief ANZ we aim to enhance the media landscape and generate open dialogue with our readers to influence the economy for the better, while creating an interactive client development tool.
How to Sponsor
Capitalize on 2nd Applying Artificial Intelligence and Deep Learning for Enterprises!
Looking for the ideal platform to elevate your professional status and strike key business partnerships?
Leverage on our limited sponsorship packages to strengthen and confirm your market position through consistent and continual branding awareness and take advantage of the plethora of opportunities to interact with high level decision makers.
Your Partnership with us will provide you with:
Unparalleled exposure across all industries, facilitating cross-sector collaborations
Lead generation and set-up of meetings with key decision makers
Extraordinary brand visibility, increasing brand awareness and preference
Long-term business partnerships with leading partners, customers and suppliers
Please contact Emma Joy at +61 4 3103 1748 or email [email protected] to discuss potential sponsorship opportunities or to custom make your own package.
Benefits as Media Partner or Supporting Organization at Applying Artificial Intelligence and Deep Learning for Enterprises 
Enhance your corporate profile and visibility within your industry – Your company's logo will be emblazoned on our brochures and distributed to key decision makers across the region.
Clariden Global events are widely known and trusted worldwide for giving the best value to senior industry executives. We partner with selected media and supporting organizations, capable of delivering the highest caliber of expert knowledge and key industry insights to the target market.
If you meet the criteria mentioned above and would like to explore the opportunity to partner with us for 2nd Applying Artificial Intelligence and Deep Learning for Enterprises Conference, please contact Kevin at +61 (3) 9909 7310 or email [email protected].